LHHNY Round Up: Golden Moments and Justice Served
The Golden Child Finally Revealed
Lisa Evans March 11, 2019 10:13am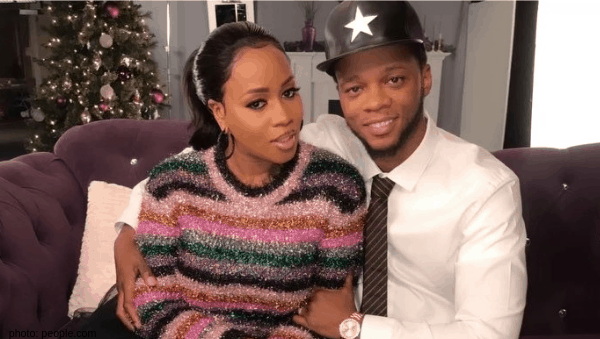 THE GOLDEN CHILD'S NAME IS REVEALED
Remy Ma & Papoose finally debuted their daughter, The Golden Child and be excited because she has a name.
The couple joined the ladies on the talk show, The Real to debut their beautiful daughter for the first time. They revealed her name and spent some time discussing the complicated labor.
The proud new Mama revealed that her daughter's name is Reminisce Mackenzie Mackie.  I mean everyone names their sons after their fathers so why not add a little more Remy to the world.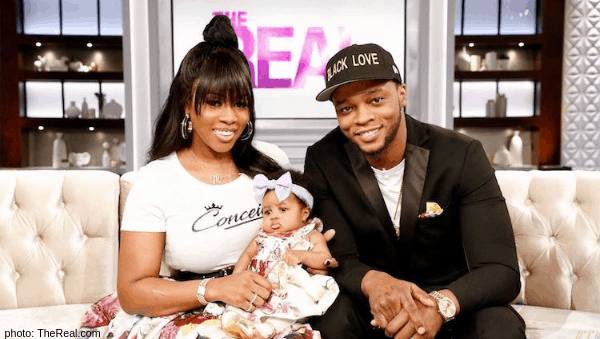 Surprisingly, everyone calls her Mac which is short for her middle name Mackenzie.
Papoose carried his little girl onto the stage and refused to let her go.  Someone is most definitely going to be a Daddy's girl.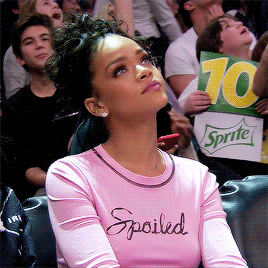 Photo: giphy.com
When asked if they would do it again, the couple who have always been on different sides of the additional children debate are now on the same team following a difficult labor.
Remy now shares that she would want more children and the proud Papa can't wait to add more to their entourage.
I'm thinking that a little boy is in the near future for the proud parents of five.
SAFAREE GETS A LITTLE JUSTICE
Safaree Samuels was robbed at gunpoint last year on his way to an interview with The Voice of New York, Angie Martinez.
Just in case you might have forgotten, here's a clip to remind you:
Safaree alleges that $180,000 in cash and jewelry was stolen from him.
Three men have now been indicted on seven counts for allegedly robbing the rapper and reality star in April of 2018.  Two arrests were made the day after Safaree reported the incident.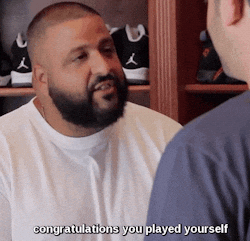 Photo: giphy.com
Charges include first-degree armed robbery, second-degree unlawful possession of a gun, resisting arrest and if convicted they face up to 20 years in prison.
Safaree is being labeled a snitch for reporting the robbery.  He and his fiancé, Erica Mena are unbothered.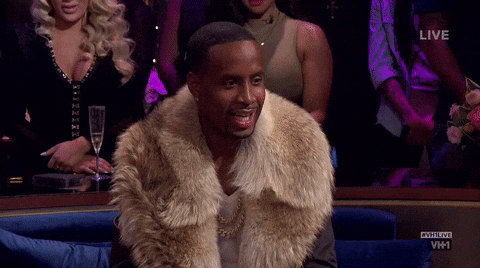 Photo: giphy.com
Is Safaree a snitch for reporting his own robbery?  Let me know in the comments below.
---