LHHM's Trina and Trick Daddy Take It To The Airwaves
LHHM Frenemies set to kick off 2020 with a new radio show.
Lisa Evans January 7, 2020 12:23pm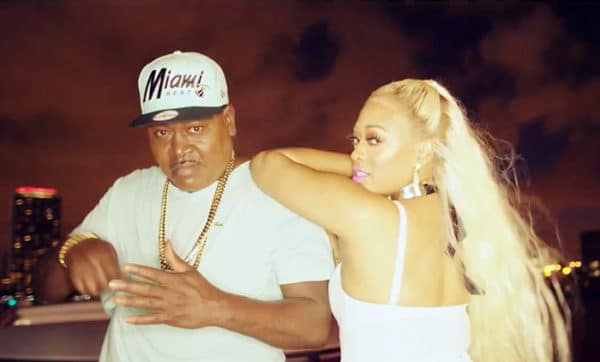 Love & Hip Hop Miami's Trina and Trick Daddy have been friends, at times frenemies but always about the business since forever.
In early December we learned that the duo would be co-hosting a new radio show on 99 Jamz as they will be replacing the syndicated "The Ricky Smiley Morning Show".
And while rumors had been circulating for months they finally let the cat out of the bag with this video clip:
Instagram handle:@ tntmorningshow
The duo has been making music together for decades and have been friends for even longer.  The two may fight hard, but they love just as hard and always know that the money comes first.
It makes sense that these two Hip Hop legends would find a new lane to capitalize on.  Trina is sassy and sweet while Trick is rough and rowdy.  Somehow this dynamic just works.
Instagram handle: @99jamzmiami
Trina and Trick's new show "The Trick & Trina Morning Show" premiered early Monday, January 6.  They are joined by co-hosts Radio Big Mack and DJ Nasty 305, who were most recently on the airwaves at night.  Four raw, outspoken entertainers all on one radio show can only mean that the good times are ahead.
Instagram handle:@ tntmorningshow
Fans of the entertainers can tune into their new show from 6am-10am weekdays.
Will you be tuning into Trina and Trick Daddy's latest venture?  Will the duo make it a year?  Let me know in the comments below?
---