LHHH stars Apryl Jones & Fizz Break Up to Make Up
Haters Gonna Say It's Fake, Because It Is?
Lisa Evans January 17, 2020 1:06pm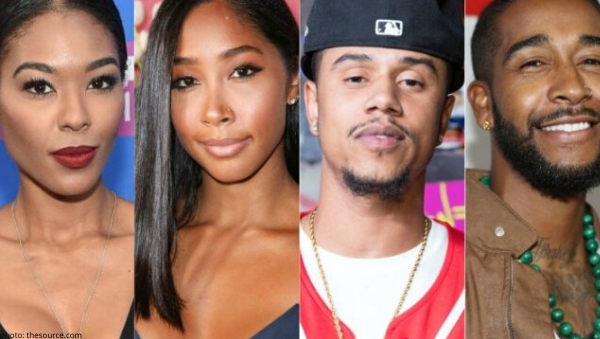 Love & Hip Hop stars Apryl Jones and Fizz have been busy this last week.  These two cannot just break up and let us all go about our merry way.  No, we must continue to speculate on whether or not the couple that may or may not have ever been a couple is indeed broken up or still together.
Early last week, Apryl and Fizz unfollowed each another on social media.  This had their followers and doubters in uproar.  Are they still together?  Were they ever together?  Is this all for clout?  What is happening in LaLa land?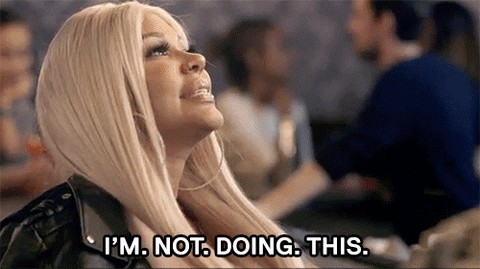 Photo: Giphy.com
It took several days for Apryl to finally speak out and confirm that the two had indeed split but will remain friends. Apryl finally answered questions about the rumored breakup when she sat down on "Out Loud with Claudia Jordan".
Youtube: Fox Soul
Apryl's direct quote was "umm, you know, Dreuxis a great man and his focus is on Kam. My focus is on my children. We are where we are. I kinda want to leave it there."  She spoke a little on how she felt judged by celebrities and fans who were against the relationship.  Apryl also wanted the world to know that she is not the Yoko Ono of B2K and stressed that the group was broken up before the two started dating.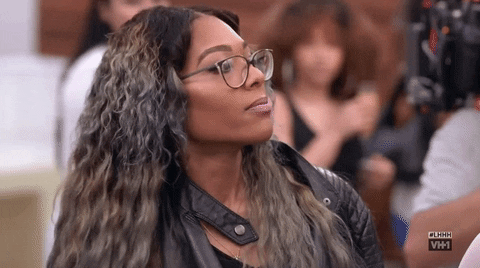 Photo: Giphy.com
Basically, the two like being in the spotlight and have next to nothing going on right now so they want to keep the gossip lines open.
And then things got real when scorned ex and baby Mother Moniece Slaughter decided to reveal all.  Well perhaps her version of "all" but I'm here for it.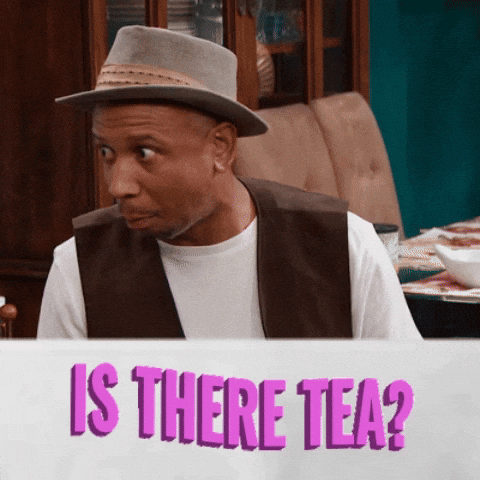 Photo: Giphy.com
Moniece spoke with Baller Alert and called the duo out.  She disclosed that the two are still together and according to Moniece although the two have unfollowed each other on social media and haven't been seen together in weeks, they are not broken up.
Homegirl proceeded to go IN on the duo.  She shared that the two are still living together and several of the recent photos that she shared with her daughter and friends recently were taken in Fizz' home.  And while there was a rumor circulating that Apryl lost custody of her children to Omarion according to Moniece that is untrue.
Instagram handle: @balleralert
I know this is the rantings of a bitter ex especially since Fizz continues to do Moniece dirty when it comes to co-parenting their son Kamron. On the one hand I wish she would just leave well enough alone and on the other hand how can we not appreciate all that good tea?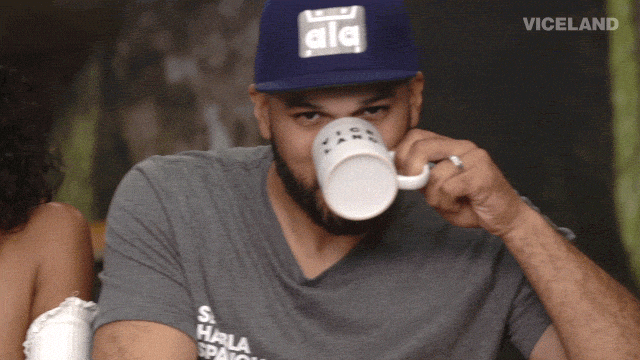 Photo: Giphy.com
One final gem that the always dependable Moniece left for us is allegedly Omarion and Apryl have been in and out of court.  Omarion does not want Fizz around his children. And now that the secret is out of the bag, the unfollowing and shying away from the public makes more sense. That non-answer she gave on Out Loud with Claudia Jordan makes sense.
Just a little bit of advice to the maybe couple: Watch the bridges that you choose to burn because what's done in the dark will always come out in the light.
Are Fizz & Apryl hiding their relationship right now?  Is Moniece playing the role of the bitter ex?  Let me know in the comments below.
---