Love & Hip Hop Hollywood Recap: True Hollywood Story
Season 5 - Episode 9
Dana Escamilla September 20, 2018 11:25am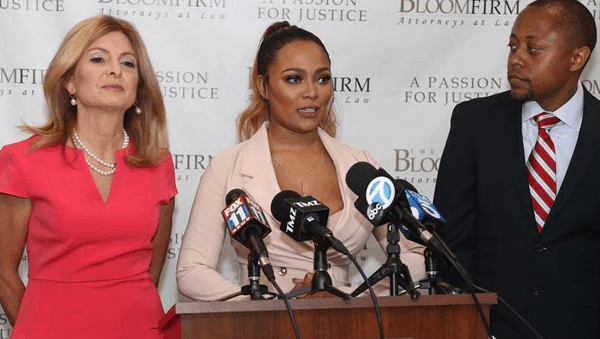 In the LHHH sex tape aftermath, Teairra Mari is still so embarrassed her (ex?) boyfriend, Akbar, may or may not have released them. She still loves him apparently so fingers crossed she stays more in the he did it camp because clearly he did it… Thank goodness for true talk with Brooke Valentine because she knows how to break it down. She runs the angle by TT that she was prey from the get go because she's well known and everybody knew she was fresh out of rehab. He was looking for his come up.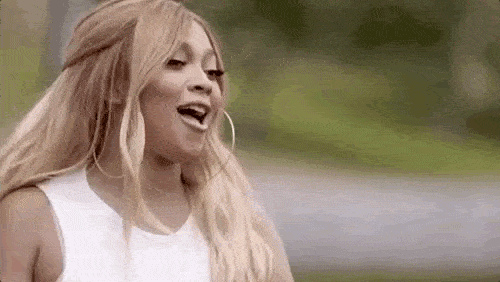 "I don't want to offend you or nothing but the stuff that's in social media with you in the bed after the situation happened, it's looking like it's a publicity stunt." -Brooke UGH TT admits she was "still in love" with him even after the sex tape AND finding out he has a crazy wife and other girlfriend! But she claims "she did it to find out the truth" and he kept lying so now she's suing his a**. "I got a press conference coming up." -TT Brooke offers to be there for support.
Apple Watts is back in the game dancing back up in a video shoot. Who should also be there? Her friend Amber Diamond. Conversation amongst friends turns to RoccStar and the low blow of playing her raw vocals at the single release party. "I would have went ham. Are you serious?!" -Apple Even tho Amber is mad at her mom, she does pitch having her manage Apple.
Bridget Kelly is back on stage singing. She's got a new album and hosts an exclusive preview for her friends. And she's sounding really good! The event brings  Brooke, Marcus Black, Moniece Slaughter, Donatella, and RoccStar. Bridget tells Moniece and Brooke that she's taking the show on the road to London and asks the girls to go! These show budgets are getting bigger with cast trips! Woohoo! Moniece sees her friend RoccStar and hits him up to work on some new music together…  Moniece can at least sing tho so it could be slightly less work for the super producer…
And now the day has come for Teairra's big press conference with power attorney to the stars, Lisa Bloom. It's time to publicly announce that they are filing a revenge porn lawsuit against Akbar. Strangely enough Akbar's "girlfriend" Alejandra is there in sunglasses looking like she's up to something. She then steps up right after the press conference and claims "So you guys are trying to file a lawsuit to someone that didn't do this. He didn't do this. I did." -Alejandra Teairra still goes on with the press conference and says she's standing up for women who've been exploited by a man.
Cut to the cast watching Teairra's "live" press conference.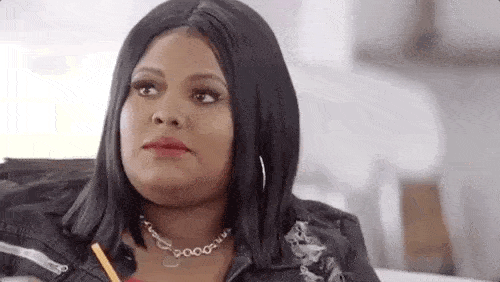 Paris P is eating popcorn, eating this up while Miss Nikki Baby is there fixing her hair as if she's gotta be camera ready. They both stirred all this stuff up by digging in to Akbar's women, and yet they refused to go stand by TT during the press conference. "I feel like she's still in love." -Paris They don't want any part of her mess after seeing the posts of her back in Akbar's bed. They don't want to look foolish. "I don't want to be wrapped up in a lawsuit."  -Nikki
Cut to K.Michelle watching with one of her signature smirks. You know the wheels are turning in K.'s mind. It's a little too familiar… cut to Mimi and Nikko's sex tape scandal from LHHATL! "It just feels like the whole Atlanta scandal. Bad boyfriend and we gonna get the money for this cause we want to do the Kim K / Ray J thing. Fame is the worst the drug known to man. " -K. 
After the press conference it's pool time for Brooke, Teairra and Moniece chilling in the pool with faux champs since the last think TT needs to booze. TT starts complaining that Nikki is now on her bad friend list. Brooke tries to defend Nikki but then suggests they pull up on Nikki.  And since Brooke is just full of solutions, she invites TT to London for the bad girls trip to London.
K. is back to business and what's her first order? Meeting with Akbar! She's on a quest to get to the bottom of the "truth." It's under the guise of getting into the studio. "Is this stunt about publicity? Like a Kardashian thing?" -K. Akbar denies the tape and kinda denies his wife and girlfriend aren't either. And this creep has the audacity to transition the convo into K. Michelle joining his little harem and making it three women. "I think that's so disrespectful." -K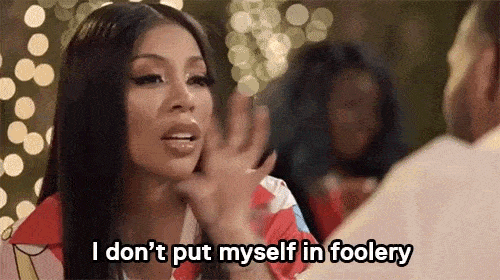 Now it's back to Amber, her momager and the storyline no one cares about. Amber apologizes for the party and Shun apologizes too. She quits as her manager so she can focus on being her mom. And as she drops one client, she meets with Apple as a potential new client.
The girls trip is expanding! Bridget invites Paris to London who in turn invites Nikki. And just as Nikki says yes, TT and Moniece roll up on her Boss brunch. TT stands there, goes in hard for Nikki with the where were you when I need you, Nikki says he dad's been in the hospital and TT claims she still could have called. Nikki starts getting loud (which is actually unusual for her) so TT ironically tells her to "relax". The truth comes out tho that Nikki's trying to steer clear of Akbar and any lawsuits. She doesn't need her name dragged into it. The truth comes out! Moniece of all people actually brokers a peace treaty. Nikki apologizes, Paris speaks some sense and TT finally gets it all and realizes she's so caught up in her own stuff she doesn't see how her friends are actually her friends.
And back to yet another storyline no one cares about… JayWill is all salty his girl LaBritney got chosen to perform at PRIDE and he didn't. Because he chose to perform as himself instead of his drag alter ego Candy. So he feels LaBritney should back out in solidarity. Huh? LaBritney calls him on his BS and then says she's going to London anyway so he can have the gig.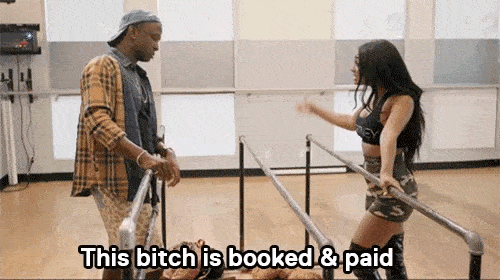 Moniece hits the studio with RoccStar and it's sounding alright. Maybe not her best but better than Amber.  Brooke rolls in and starts hijacking Moniece's song. "It sounds like she may have come through just to be a little shady." -Moniece Moniece goes back in the booth and Brooke drops some shade so RoccStar plays the original vocals. Brooke takes that as an Amber situation. But Moniece doesn't make it to the booth… she has a major panic attack. They have to call 911 and as she's getting taken out RoccStar and Brooke are talking so much trash. And the minute she's in the ambulance, Brooke jumps in the booth and starts singing Moniece's song. Shady AF…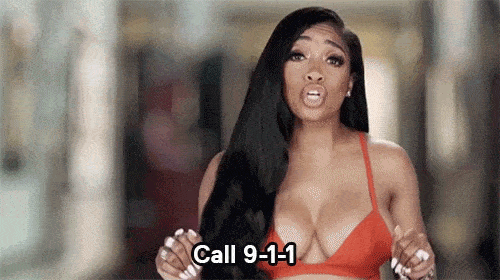 So who do you think really released the tape? Sound off in the comments!
---