Love & Hip Hop Hollywood Recap: School of Rocc
Season 5 - Episode 5
Dana Escamilla August 22, 2018 9:42am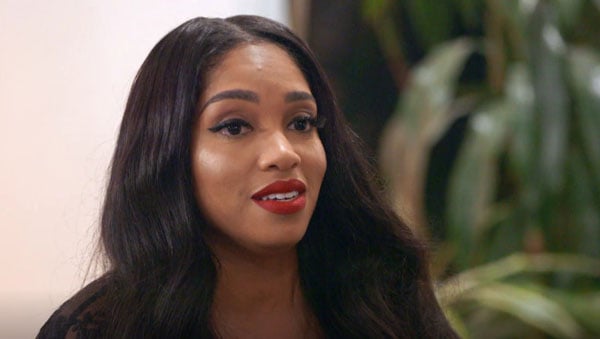 The show must go on and now A1 and Lyrica Anderson are living separately after A1 says he wants a divorce. But now he's wondering if he really does…
From pondering to pampering… Paris P crashes Nikki Mudaris' massage to deliver a message!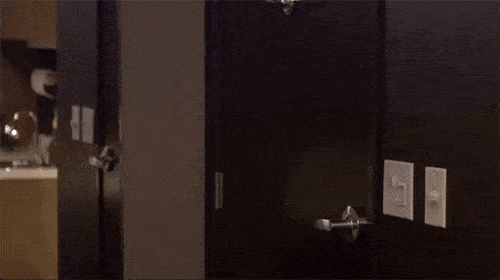 Paris breaks the news that Teairra's man Akbar might be married! Now Nikki gets why he's trying to isolate her because he's up to some BS. They agree they need to tell TT ASAP.
From spilling tea to spiting bars… Apple Watts is in the studio with A1 and she sounds decent! A1 has a vision for her and he describes a showcase where she's up on stage "rapping and stripping". "A strapper." I'm sure A1 isn't the first to come up with that name, but he sure seems proud of himself for it.
From one studio to another… Lyrica really gets messy and goes to see A1's rival, RoccStar, wearing this insane leather getup. Like she's fresh from the club or something. So not only does she bring the look, she drops the news that her relationship with A1 is a wrap. Roccstar's eye light up so big it might as well been Santa Claus bringing him his presents with a big bow. "His day is done and my day has come." -Roccstar
From one reunion to another… Brooke Valentine invites Stassia to help push her to break up with Marcus so she can have him. "Did he tell you I might be pregnant?" -Stassia Brooke seems unphased by this news and I will say Brooke is a much better actress than Stassia. Stassia really doesn't know how to deliver a line. Anyway just as this news is breaking, Marcus Black comes over as the two ladies are talking. "Crazy Valentine strikes again." -Marcus  Brooke finds a way to not think the baby is a big deal and that actually it's a win because she gets to just be step mom. Gotta love Brooke for being shady AF!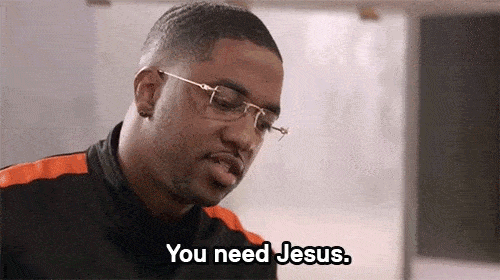 From shady moves to stripper moves… A1 is performing and new cast member La'Britney is twerking and werking the stage. The show brings out Solo Lucci, Marcus, Nikki and Paris. A1's brother Floyd rolls up too and they bury the hatchet from a few episodes ago. A1 drops the bomb he and Lyrica are headed for divorce. Everyone is surprised… well kinda surprised. And then Teairra Mari rolls up (that wig is not a good look tho) and Nikki and Paris drop the bomb that Akbar might still be married. TT isn't buying it and thinks the girls are just digging for gossip since Akbar didn't have a good look during the last encounter. "I'm trying to save face in front of my friends but I'm really embarrassed." -TT  Despite TT's best efforts to squash the rumors, Paris is on the case.
From investigating to interrogating… TT confronts Akbar about the wifey IG posts Paris dug up. He swears nothing is going on but then also drops that he thinks these women would get along. It's a really strange thing to say and TT's not having it. She's not out here to make besties with his "ex" wife.
From ratting out one husband to another… Lyrica's in the studio with Roccstar when he shows Lyrica a video of A1's show and La'Britney twerking on stage. It appears A1 is living his best life and suddenly Lyrica loses her mojo to keep working in the studio…
From marriage tests to pregnancy tests… Marcus and Stassia go to the clinic for a pregnancy test and it's confirmed she's not pregnant. As they're walking out, Brooke shows up to find out if she's gonna be a stepmom. Once she finds out Stassia's not pregnant, she starts throwing condoms at Stassia.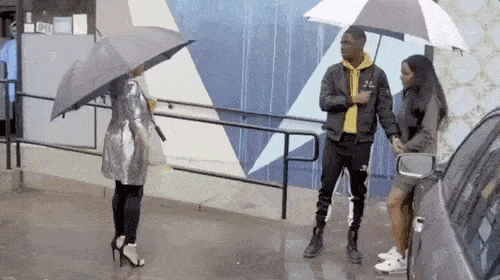 Stassia can't understand why Marcus isn't putting Brooke in her place and realizes he's whooped on her too. So she leaves but not without Brooke getting her last digs in… "Sorry you had to end it in front of the free clinic."  Of course Marcus loves Brooke's crazy ass so they leave together.
From crazy lovers to collaboration… La'Britney and Jaywill, another new cast member who we learn is a bisexual rapper because he keeps repeating it over and over, are working on a new song.  La'Britney fills him in on dancing in A1's show and Jaywill calls her out for booty dropping on a married man's stage. Jaywill tells La'Britney she better be ready to get confronted by Lyrica at Donatella's showcase.
From preparations to confrontations… Nikki and Paris sit down with Akbar's wife, Sade, to get to the bottom of whether they're really married. Paris set the meeting up under the guise that Nikki's interested in Sade's clothing line, but Paris jumps right in to get to the question of her relationship status. Sade's kinda cagey about the whole thing and seems to pretend to know Akbar is dating Teairra. This confuses Paris and Nikki. "Either this woman is in an open marriage or she's in denial." -Paris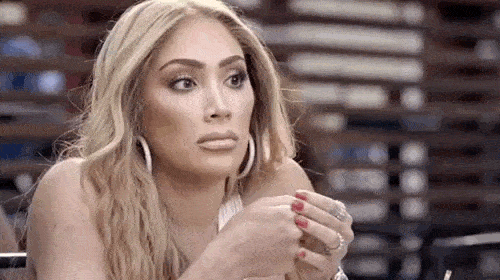 From open marriages to open mics… Donatella hosts her showcase and it brings out the whole cast and the drama! La'Britney, Apple and Jaywill (AKA Candy) perform in front of a crowd of A1, Solo, Roccstar, Lyrica and Moniece. Apple gets Lyrica to talk to A1 but instead of talking to A1, Lyrica goes for La'Britney twerking on stage at A1's show. "That's my husband hoe!" -Lyrica  Roccstar butts in on the convo and this gets A1 mad and these two dudes start trying to brawl. Lyrica starts to defend A1 so Roccstar exits the building but not before tripping!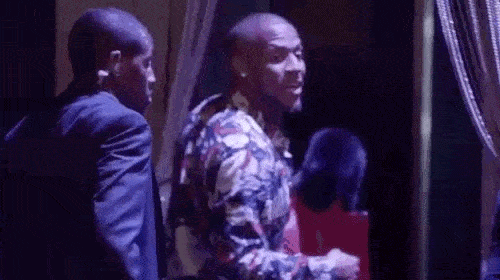 Anyone else think Brooke's moves towards Stassia were savage?! Sound off in the comments below!
---