Love & Hip Hop Hollywood Recap: Pretty Hurts
Season 5 Episode 6
Dana Escamilla August 28, 2018 12:06pm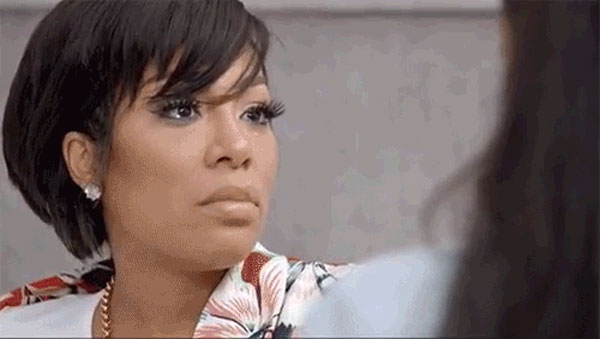 After a boring LHHH episode without her, Kimberly aka K.Michelle is back and ready to get her fake booty removed. New LA bestie Moniece Slaughter is there for support. "These butt injections are something I regret everyday of my life." -K. 
From booty removal to booty poppin'…  "strapper" Apple Watts and Lyrica Anderson have an intense pole dancing workout with Apple taking the lead – heels and all. Lyrica is cool with Apple working with her estranged husband, A1, now but La'Britney is on her hit list…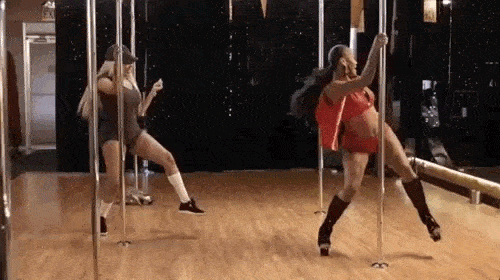 From booty shakin' to booty blasting… Teairra Mari is getting her work out on at Venice Beach with her man, Akbar.  I don't think there was any point to this scene other than to show off how good TT is looking these days!
From personal training to pampering… Brooke Valentine and Bridget Kelly meet up for a make over moment and a catch up session at the salon. Brooke tells Bridget about all the messy drama with Marcus and Stassia and now she's got a new plan she's about to hatch to really lock Marcus down. She enlists Bridget who says she's in without even knowing what schemes Brooke's got cooking. That's never a good idea with Brooke's level of cray cray…
Next thing you know Paris P strolls in ready to get her hair done like "P-yonce". Paris spills THE TEA about Teairra / Akbar / Akbar's wife. Brooke is not new to Akbar's games and she's seen him playing around for a while. She tells Paris about this other woman who is claiming Akbar. Now Paris is realizing she's gotta dig up more dirt on this dude.  "You gotta get all the tea before going to Teairra." -Brooke
From the salon to shooting videos… A1 is doing yet another video shoot so he asks Marcus Black to roll up so he can hear about his crazy chick drama. Turns out Marcus is sold on Brooke's kinda crazy. "I plan on taking this to the next level." -Marcus As Marcus is about to maybe wife up, A1 is feeling conflicted about his own wife. They've been separated but since Lyrica showed her loyalty for him against Roccstar… he's now taking a second look at their issues. And Lyrica's been trying to talk so he's considering about hearing her out.
From crazy chicks to crazy dudes… RoccStar liked what he saw of Amber Diamond at Donatella's showcase so he sets up a "meeting". She's hustling for her music while he's hustling to get in her pants. She keeps it all about the business, not giving him an edge otherwise. And who should show up to represent her? Her momager, Shun Love. Mom's not here to mess around. She whips out $20K cash from her purse to put down a deposit on RoccStar. And he's here for it but this $20K is only half of what it's gonna take for one hit song!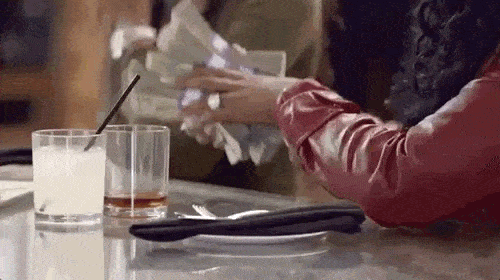 From hustlers to health… K. undergoes surgery to have the silicone from her butt removed and get back on the path of health.
From reductions to reunions… Apple meets up with her long lost dad who left her when she was little. "I'm wondering to myself why he's trying to have a relationship now." -Apple He's trying to make things right but she doesn't know how to get over these scars. He offers to pay for therapy so they can start moving forward.
From fathers to falling outs… Lyrica and A1 finally meet to talk. She does her best to clear up the Safaree mess and he finally agrees he took it too far following the rumors. They clear up their messy misunderstandings and then Lyrica drops the bomb that she's pregnant.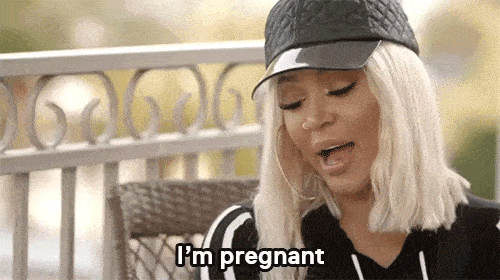 "Oh." -A1 He's excited about being a dad but he knows his family is not gonna be too thrilled since Lyrica's low on their list right now.
From baby news to butts again… K. is recovering from her surgery and is really struggling with the pain and scars. Moniece is supporting her friend through the tears. And this experience with her fake booty is making her realize who her fake friends are that haven't checked in with her in this process. Now she wants revenge… she's sounding a little more K. than Kimberly and we really hope she unleashes K soon!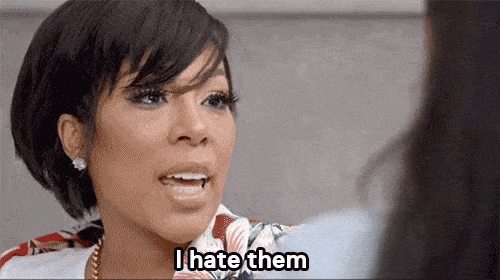 From butt pain to ear pain… RoccStar's in the studio with Amber and she sounds awful. "I don't know how I went from JLO to this." -Roccstar He keeps reminding himself it's $40K and he can add some sauce on anything. She thinks she's got lots of talent and is so excited to be working with this famous producer. RoccStar just lies lies lies that she's good. "We put magic on tragic." -RoccStar
From tragic to tickery… Brooke and Bridget are working on the scheme for Brooke's unforgettable weekend for Marcus…
From schemes to snooping… Paris goes undercover working out with the Latina trainer Brooke claims Akbar is hooking up with. And when Paris gets to asking questions, the trainer says right away that Akbar is her business partner and her man. Miss Nikki Baby comes in and Paris spills the tea real quick! Nikki starts asking questions and this woman claims to know about Akbar's wife, Teairra and the fact he's a player and could really give two Fs about it. "So like everybody's like a side b*tch then." -Nikki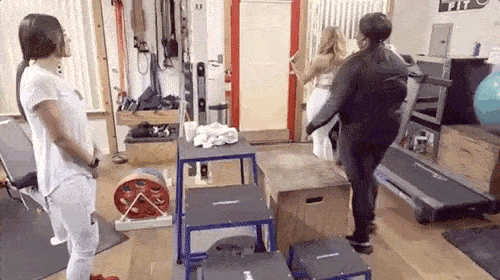 From mistresses to Mrs… A1 has to break it to his family that not only are he and Lyrica back together, but they're having a baby. But before they can get to the baby news, A1's brother, Loyd, doesn't hide his feelings about Lyrica being there and how she's made A1 all Hollywood. To add fuel to the fire, Lyrica G rolls up. She doesn't even sit down when she starts fighting and everyone starts throwing food and a security steps in before a chair is about to get tossed! These families are just chaos.
Do you think families are doing too much and over reacting to A1 and Lyrica's reunion? Sound off in the comments!
---