Love & Hip Hop Hollywood Recap: Mind The Gap
Season 5 Episode 10
Dana Escamilla September 25, 2018 5:36pm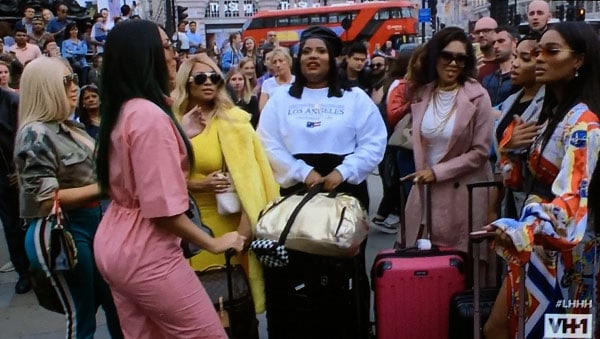 LHHH producers are finally springing for a proper cast trip! The ladies of Hollywood are heading to London to support Bridget Kelly's show. The ladies meet for a pint to start planning!  Shady Brooke Valentine gets there early to spill the tea to Bridget and Donatella on Moniece Slaughter's panic attack in the studio.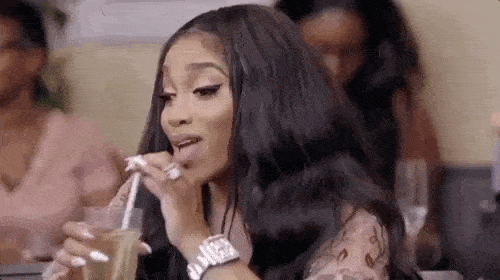 And who should walk in just as the story wraps? Moniece. Turns out the doctors had changed some meds the day before and that's the reason for her medical issues in the booth. Brooke's not buying it tho. But never fear… she's cleared for travel. Oh yay! You know who else Bridget invited? Paris P and LaBritney. Thank gawd Paris is going because she brings the LOLs unlike some of these queens and Bridget knows it! She invited LaBritney because apparently she needs friends (obviously).  Moniece is not so thrilled to hear this news, but she's got news of her own… Brooke and Moniece invited Teairra Mari. Bridget is cool with it.
Anyway, Paris P and LaBritney roll up and everyone is excited but Moniece. "Ok Nikki, she's not here right now but I invited her to go to London as well." -Paris What is this the plus 1 trip?! If I was planning an overseas trip with my girls I'm not sure I'd want to hear the guest list changing so last minute.
From friend trips to friend feuds… Lyrica Anderson needs her mom, Lyrica G, now that hubby A1 is mad at her again. She fills in her mom on Ray J bringing Safaree to the big baby news dinner party and how it's brought all the accusations of her cheating back to life. Cut to A1 and his brother Loyd walkin' and talkin'. A1's telling his brother about what happened too and how he rushed Safaree across the table. A1 and Lyrica are asking everyone to fall back and just support them.  The fam says yes of course but then A1's brother has to let one question linger… "are you sure the baby's yours?" That looks says no.
From LA to London… the ladies arrive! And Bridget is all about everyone looking their best representing her on her PR tour of the new album. While they have their luggage, they make a stop in Piccadilly Circus (the Times Square of London) and Bridget starts acting like a tour guide and big crowd is gather round watching them film. Miss Nikki Baby of course is not having this walking tour and orders car service.
The car ride lays the groundwork for the drama. LaBritney vs Moniece is on the itinerary. TT had Paris and Nikki on her list for not being there for her during the sex tape scandal, but Paris is able to squash that right away. They roll up to their house rental and theses divas start complaining about having to stay in the attic.  The house looks amazing tho!
Bridget really wants to have a fun and proper girls trip so the first order of business with these b*tches is to lay down some ground rules. Of course that just gives LaBritney the opening she's looking for which is to tell Moniece to keep her name outta her mouth and stop spreading rumors that she hooked up with A1. Moniece owns up to it. So then LaBritney fires back that she hears Moniece is eating K.Michelle's p***y.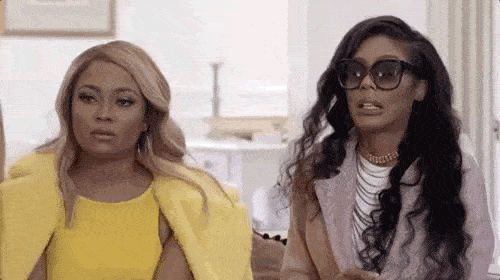 Moniece keeps her response real cute… "she is one of my really good friends, love her to death, but I am in a relationship with someone else and I eat her p***y."  The claws remain in for now so Bridget's next brilliant idea is to go on a pub crawl! With an alcoholic! With some angry women who don't like each other! What could go wrong?!
Bridget feels like a London must is partaking in the beer culture. So the ladies squeeze in to their finest and tightest body suits and hit the streets. First pub and LaBritney already ends up twerking on the table scaring the locals…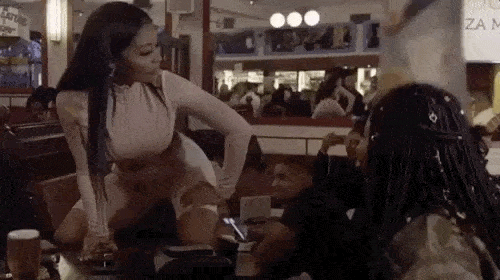 Paris is out to find herself a circumcised man and Bridget is out to get drunk. She meets a local who dares her to chug her beer she shows them all how it's done. Teairra's holding it together with her Red Bull, but she bolts for the door when the temptation to drink gets to be too much. Moniece steps outside to help her out and they decide it would be better to leave without telling anyone.
From bars to business… back in LA…  Shun, who suddenly has a storyline as Apple's possible manager is working her angles to get a contract signed with Apple. But Apple is a no show for this meeting with the lawyer. "I thought Apple wanted to get off the pole and get in the booth?" -Shun 
Back to more interesting storylines… Paris is on the prowl for the best pie in London and heads to M. Manze. "I need some of this and some of that." -Paris TT, Moniece and Nikki roll in and before diving into pies they dig into some past issues with a dash of tears thrown in the mix.
It's time to hit more tourist spots, and Bridget is all about doing the most on this Londontown trip so she arranges for a double decker bus tour.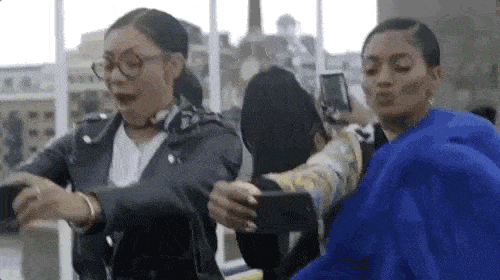 Bridget, rocking her Harry Potter glasses, is so pumped when the guide shows up in his old world British best. "Hollywood takes London baby!"
From sightseeing to strip clubs… Apple Watts is back up on the stage picking up her dollar bills when Shun rolls in p***ed. Apple's missed some meetings and Shun just starts right in on her for spending time stripping instead of singing. Apple claims she needs the money to feed her kids. "Do you want someone throwing dollars or hundreds." -Shun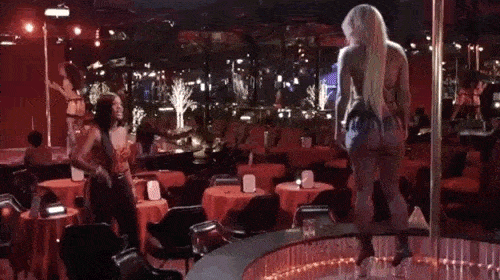 From strip clubs to shopping… TT, Moniece and LaBritney hit the stores and after a little retail therapy LaBritney realizes she was wrong to come so hard at Moniece. She explains herself and Moniece can appreciate her hustle. "Cheers to new beginnings." -LaBritney
Bridget is out doing press for her new album, Reality Bites, in the backyard of the house they're renting (seems legit?). Bridget is so excited to talk with radio stations and bloggers and is doing her best to keep it cute and professional. Well since this is all happening at the house where the cast is staying, Brooke peaks her head out and thinks it looks boring so in shady Brooke fashion she decides to give "the British tea a little stir."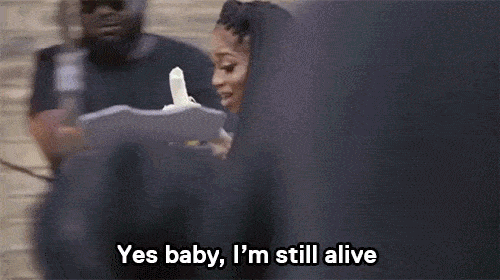 Brooke and the banana straight up interrupt Bridget's interview! She totally hijacks the conversation talking about herself and then introduces LaBritney. Then Teairra walks out asking where the flour is cause she happens to be cooking chicken in black negligee. The bloggers jump at the chance to talk to her on the record! Of course they want to talk about the sex tape and TT's having none of it. She bounces and the whole interview goes left. "When I say the whole world is talking about the whole world is talking about this sex tape, I mean the whole world!" -TT It's these kinds of comments that make you wonder if TT is taking a play out of Ray Js book…
After TT bounces, the bloggers spill the tea that TT's ex Akbar was all up in K.Michelle's IG comments and she was responding in what seemed like a flirty fashion. This is news to Bridget who seems visibly bothered by this whole turn of events and shady Brooke and bloggers.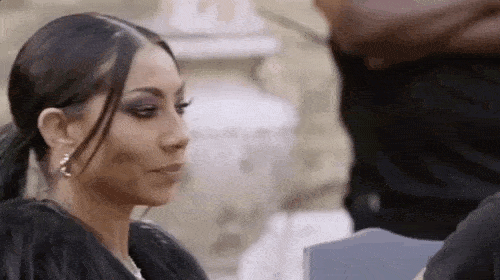 What do you think of the ladies trip to London so far?! Tell us in the comments!
---