Love & Hip Hop Hollywood Recap: Bad Grandmas
Season 5 - Episode 11
Dana Escamilla October 2, 2018 5:19pm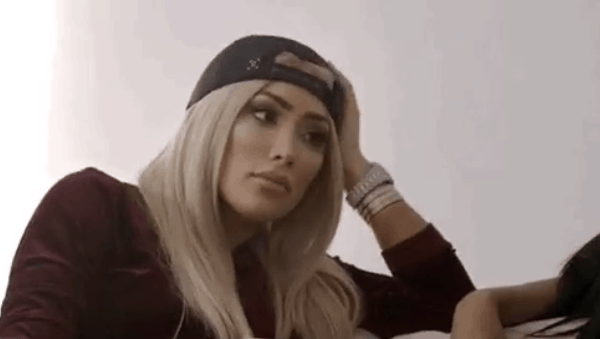 LHHH season 5 episode 11 picks up with Bridget Kelly mad at Brooke Valentine and the banana busting into her interview with the bloggers and the blogger flipping the script on Teairra. "My banana had nothing to do with what that dude was gonna ask Teairra." -Brooke "I'm here to talk about my album!" -Bridget Brooke gives a half a$$ apology and Miss Nikki Baby diffuses the situation. Just as Bridget sits down, Teairra Mari comes in and now it's all about the tape again.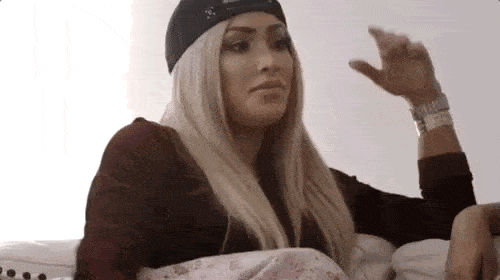 And as if Brooke wasn't messy enough, she decides to show and tell TT about the kiki K.Michelle and Akbar were having on IG. TT gets all mad and turns the fury on Moniece because K.'s her friend.
From London to LA… Ray J's in celebration mode after the birth of his daughter Melody Love Norwood. Time to light up a cigar with homie RoccStar. As Ray J is worried about balancing daddy duties with work, RoccStar steals the convo to make it about all the terrible talent he's been working with. And his new favorite story is Moniece passing out while in the studio. Ray feels like Moniece should just hang it up. But back to being a new dad. Ray thinks they need to forma club called "Father Figure Fridays" with them, Marcus and Solo since they all got kids now. Messy RoccStar asks what about A1 being part of this club and Ray claims since they don't even know if its A1's baby, he can't be part of the club.
From guy groups to family getaways… Lyrica Anderson and A1  bring their moms to a beach house to patch things up for the sake of baby Bentley. This momma drama is so played out and yet they feel the need to drag this storyline out by making a mini Big Brother knock off by leaving these two women in the house solo to work out their issues.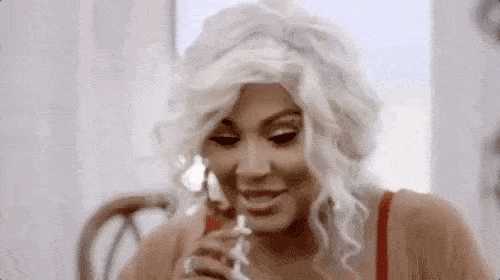 From one forced family conversation to another… Apple Watts goes to a therapist to talk about her childhood struggles growing up in the foster system and issues with her dad. Her dad joins the session. She needs answers to one question "why did you leave." She doesn't understand why she had to grow up in the system when her dad could have taken care of her.
And back to London where we find Paris living it up with the bubble bath. The ladies are all getting ready to have high tea and live up this royal experience.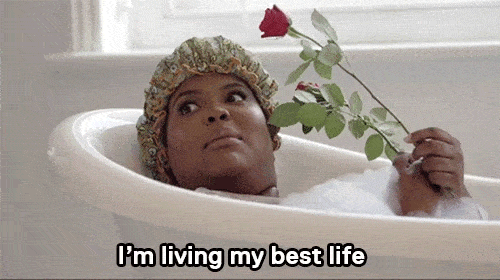 From bubble baths to the racetrack… Ray gets the guys together for their first Father Figure Fridays outing at the K1 track. Ray doesn't tell Solo Lucci and Marcus Black that RoccStar and not A1 is joining, since Ray's not convinced the baby is A1s so he is disqualified from the daddy group on an alleged technicality.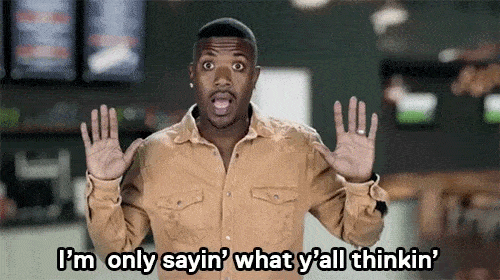 Part of Father Figure Fridays is about talking abut their women tho and Solo spills the tea that he and MissNikki Baby have bene having some fun lately. And in walks RoccStar which set Marcus and Solo off. They can't be apart of this drama knowing he's their man A1's nemesis. "Ray J replacing A1 with RoccStar… that's just not something I'm rockin' with." -Marcus When it comes out that RoccStar smashed Lyrica too, Marcus bolts. He wants no part of this mess.
From Father Figure Fridays to fashion show on the stairway… the producers go next level with shooting each of the ladies wearing their tea time best. "For fancy tea here comes fancy P." -Paris
When they get to the tea at Le Gothique Wandsworth, they try their best to keep it cute and classy but that lasts about 2 minutes. La'Britney decides to spice things up by having the table play Never Have I Ever.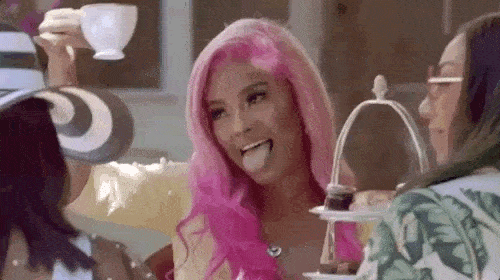 Its starts off innocent enough until Brooke doesn't appreciate the rocks Nikki's throwing at Brooke's glass house. She decides to throw stones… "Never have I ever had sex with Solo Lucci" and Nikki reacts claiming the rumor is a lie. Moniece gets all worked up talking about how they should be having a nice time together instead of trying to tear each other down. Ok Moniece.
Back to the Lyrica / A1 momma drama nobody cares about. Lyrica G and Pam are in the kitchen and they finally agree to work together as a family and if they disagree they come to each other from now on. To celebrate they decide to have girl time and frolic on the beach together.
It's finally the night of Bridget's big London performance. Paris is on the mic as MC. TT, Nikki, Brooke and Moniece are in the audience. La'Britney opens the show with some serious autotune while Bridget sounds and looks great! After the show, Nikki announces she's leaving because she's "overwhelmed." Ok bye.
And to end the episode and really stretch out the momma drama. Lyrica G and Pam set up their beach chairs and seem all happy to be reunited. So Lyrica G decides to share with Pam Lyrica's ultrasound of their new grandbaby. Pam gets mad she wasn't invited. Lyrica says she's gotta take that up with A1, but agrees to let her know of any appointments moving forward. Pam pushes her luck and says she wants a DNA test. She thinks A1 didn't include her because he's not convinced the baby is his. This sets Lyrica G off again and the two start fighting. Pam jumps up and grabs her chair and throws it – not at Lyrica thank goodness – but it does scare Lyric G so much she falls out her chair. Security rushes in to hold the grannies back.
What do you think of the bad grandma drama? Sound off in the comments!
---