Splittsville for LHHH stars Apryl Jones & Fizz?
Love & Hip Hop Hollywood infamous couple unfollow each other on Instagram. Are they officially done?
Lisa Evans January 10, 2020 2:30pm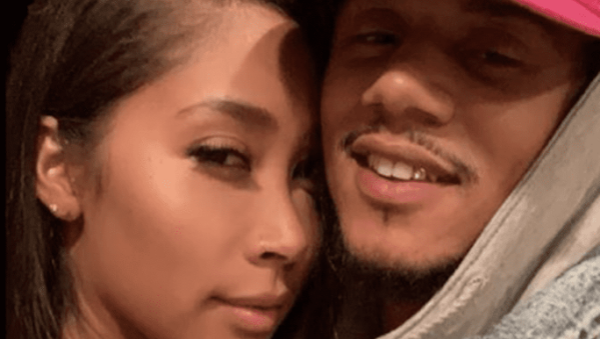 Word on the street is that there is trouble in paradise for one of the most talked about couples on television right now.
Love & Hip Hop Hollywood's Apryl Jones and Lil Fizz have unfollowed. Cue the gasps.
Instagram handle: @theshaderoom
Social media was in uproar this last week with claims that possibly one of the most hated couples have called it quits. Let's see what the "evidence" tells us.
First and foremost, when a couple unfollows each other on social media then we know it's real.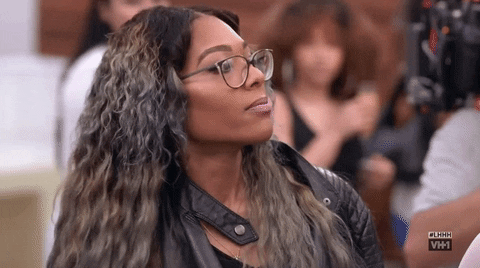 Photo: giphy.com
And while Apryl nor Fizz have addressed the rumors the two have not been seen together in several weeks.  Apryl has also removed several photos of the two together from her Instagram.   The last time the couple was seen together was in mid-December when Fizz threw a birthday party for Apryl.
This begs the question of…. Was this a relationship made for reality television?  This was a couple that not only spent every moment together but battled criticism from fans and peers alike.  It almost seemed as though they welcomed the criticism.
From this end it seems like Omarion was right to be unbothered by the couple and their over the top behavior.  Moniece Slaughter is somewhere hope silently saying "I told you so",  and fellow LHHH star Paris Phillips was relishing in the latest gossip.  I swear no one trolls like Paris and Zell.  And I am here for it.
With filming finished for the season we will have to wait and see how this continues to play out on social media.  Something tells me that these two won't go away quietly.
Do you think the relationship between Apryl and Fizz was just for clout and ratings?  Does unfollowing someone signify the end of a relationship?  Let me know in the comments below!
---