LHHATL REUNION PART TWO: IT ALL COMES TO LIGHT
Secrets Never Stay Hidden
Lisa Evans July 31, 2019 2:17pm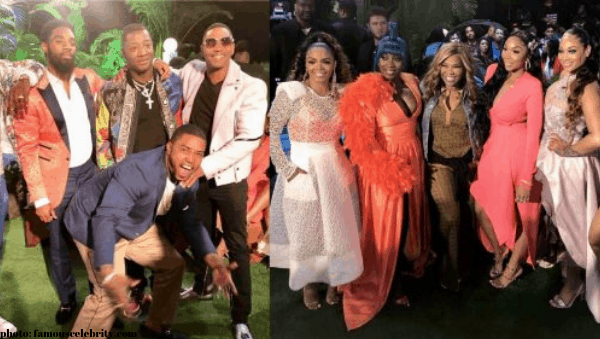 Love & Hip Hop Atlanta gave you a little bit of everything this season and the cast as usual went out with a bang.
We bid adieu to the LHHATL cast but not without a little drama on hand.
Enjoy the ride my friends.  Enjoy the ride.
Turning Over a New Leaf
Scrapp DeLeon had an interesting story of redemption this season.  He was very open with fans and the cameras about his past and where he was hoping to take his future.
With his release from incarceration, Scrapp discovered that his father was indeed alive, he had a sister he had never met who luckily had no criminal history and provided him with a place to stay.  He learned how to be a father again and reconnected with some loved ones.
We learned that Karlie Redd was a frequent visitor to Scrapp while he was locked up which Pooh Hicks took offense to.  I'm unsure how that was her business but no worries because Mama Scrapp DeLeon, Karen King was on the case.
This led to the first mini melee of the night.  The security broke the little shoving match up and all was right in the world for a few minutes.
Scrapp also found love this season and the producers just couldn't wait to give us a little montage of his failed relationships. Scrapp apologized for stringing Moniece Slaughter along, she accepted and will move on to Love & Hip Hop Hollywood.  See you next week girl!
Give Me All the Attention
For some reason we had to spend a few minutes on Sierra and her love life.  I couldn't tell you why, but here is the briefest overview that you will ever get from me.
Sierra loves BK.  BK loves Sierra.  Both love attention.  They had a fight, called each other names and then found other people to make the other jealous.  Sierra and BK reconciled and rode off into the sun.
The end!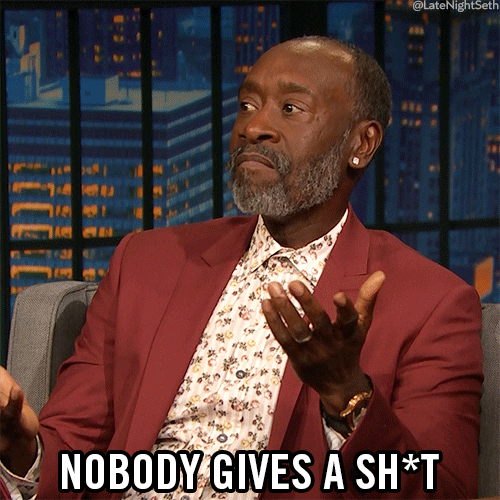 photo: giphy.com
Oh, and let's not forget that Pooh and Sierra still hate each other all because of messy Karlie.  Karlie told Sierra that BK and Pooh had relations which may or may not be true.  This caused Sierra and BK to break up for the 100th time this season and Sierra to end her friendship with Pooh.
If Pooh returns for another season and lord I hope not, we will see that play out once again.
The Three Divas United
Akbar for some reason thinks she's the self-proclaimed Queen of ATL.  Heavy on the self-proclaimed because no one else thinks that.
She spent the entire season beefing with practically every female in the cast and my dear when you have a problem with everyone else, it's not them; it's you.
By the end of the season she woman'd up and made up with Sierra, Tokyo Vanity and Spice.  The ladies collaborated on a song that we will never hear.
Oh, but wait the random Akbar and Shekinah drama was resuscitated.  They had words.  Somehow Pooh once again found herself in the business, a fight ensued, and panties were thrown on stage.
I know you're confused because so was I.
Forever My Ride or Die
Many of us have opinions on the Frost marriage.  I, for one am not one of them.  I honestly can't even say that I care about them as a couple and as they've been together for more years than most LHH fans have been alive let them live.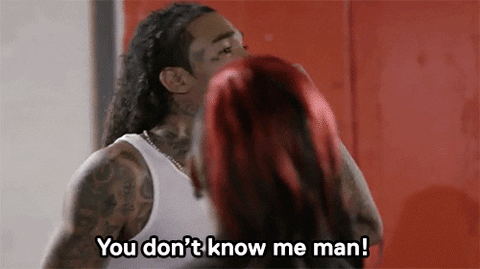 photo: giphy.com
Kirk and Rasheeda Frost spoke about how their relationship is running smoothly and the lines of communication with Jasmine have also improved.
Everyone is happy and acting like adults.  At least someone must.
Liar Liar Pants on Fire
The final part of the reunion began with the result of the lie detector test.  You know I had to leave you in suspense though.  So, let's get into it!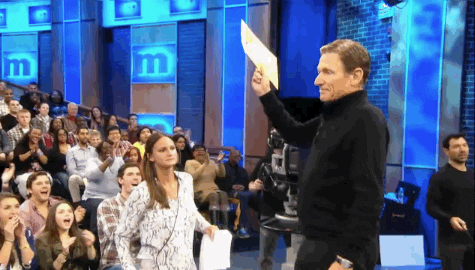 photo: giphy.com
According to the lie detector test, Karlie told the truth and Pooh is a LIAR.
Pooh was not giving up on her story and she offered for the fans to view her own lie detector test.  At this point no one cares and since she is possibly messier than Karlie her services are no longer necessary.
One question that did return with inconclusive results was if there was ever a sexual encounter between the two?   Clearly something happened, however sexual encounter means so much to so many.
Truth is we'll never know and again we don't care.
The Extras
Listen, I tell you all the time that there are too many cast members on these shows and the conclusion of the reunion proved that.  First up was the ten second window into the lives of the Frost family.
Spice spoke about her need to bring awareness to colorism within the Black community.  She expressed that she does not have any self-hate and hopes her message was clear.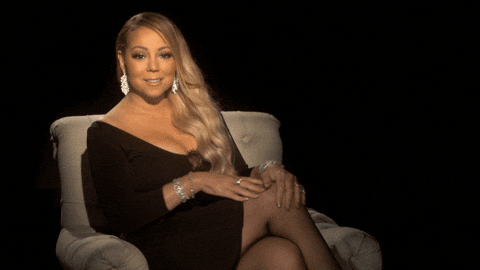 photo: giphy.com
Tokyo Vanity was open and honest about her battle with Depression throughout the season and the cast was very supportive.  Sending a big hug your way girl.
And to cap off the night with the clear star of the season. Karlie is now a Sexologist and she is offering classes in person as well as online should you be interested.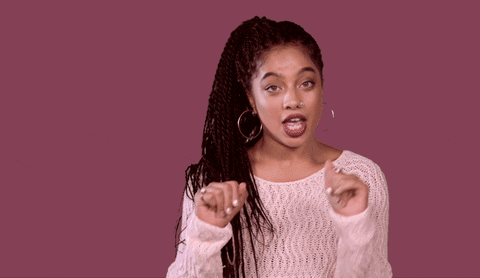 photo: giphy.com
And that brings our time together to an end.  Catch you next season and next week for some Love & Hip Hop Hollywood drama.
 Will Pooh return to the franchise? Do you believe the lie detector test?  What was your favorite moment from the LHHATL season?  Let me know in the comments below.
---