Love & Hip Hop Atlanta Recap: Team Rasheeda
Season 7 - Episode 9
Dana Escamilla May 15, 2018 2:16pm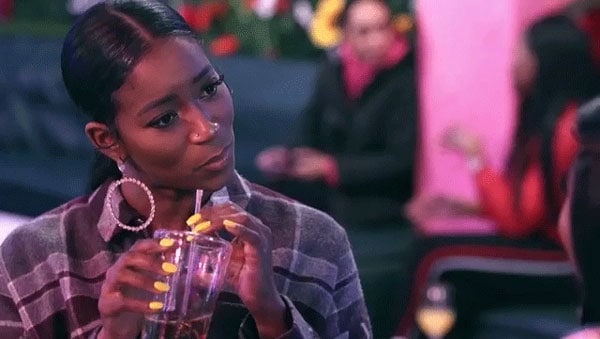 LHHATL Season 7 Episode 9 starts with a girls dinner and an interesting mix of personalities… Mimi Faust, Spice, Tommie, Rasheeda Frost and Sierra Gates. It's a surprise to see Tommie there and not Karlie Redd? Sierra and Rasheeda are friends now with a shared bond of husbands stepping out on their marriage and having a baby with another woman.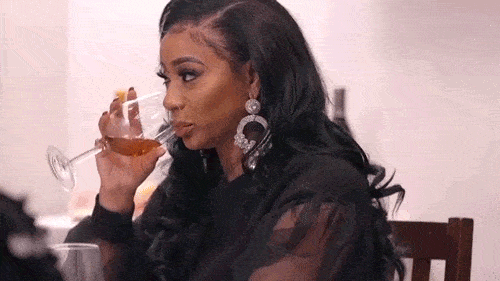 Tommie and Sierra have had their issues in the past, but they're trying to keep it cute. Tommie suddenly feels the need to share information about Sierra's man. So Tommie tells Sierra that her man BK Brasco has "a lot" of babies. Well Sierra knows of two… "Rascal has four kids." -Tommie And not only does he have four kids, he's still messing with the baby mama now. "Give me your drink b*tch."-Sierra 
From main chick night to side chick night, turns out Jasmine Washington is friends with Tiarra Becca! Huh?! Apparently since Tiarra has been a bottle girl on the club scene she knows all the dancers like Jasmine. And she's got no judgement of Jasmine. "She ain't the first woman who slipped and landed on some married d*ck." -Tiarra Jasmine fills Tiarra in on Kirk keeping his distance from the baby. Tiarra pushes her to keep fighting so Kirk sees his child. Tiarra invites Jasmine to Joc's salon opening so maybe she can confront both Kirk and Rasheeda. Tiarra is all about getting in this tea!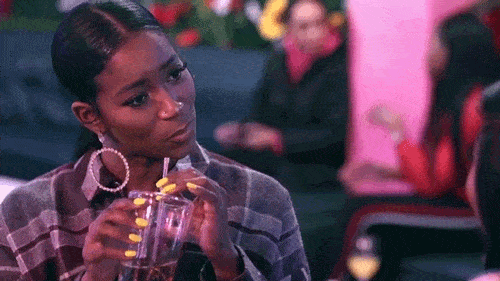 From stalking baby daddies to sitting down with them, Keely Hill finally agrees to talk to her baby daddy Bleu Davinci. Bleu is fighting to see his son but Keely feels like he needs to show consistency. "He's all talk and no action." -Keely She isn't sure she'll let them meet while he's in town, but he lets him talk to the child on the phone. This brings Bleu to tears, then Keely starts crying and they hug it out.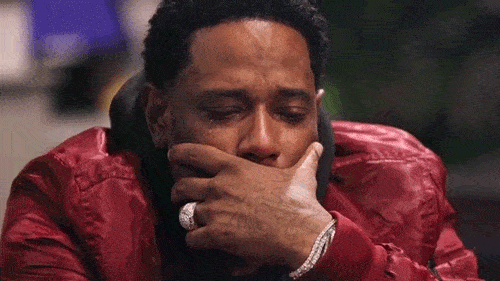 From phone calls to photo shoots, Spice is shooting a video in the studio for their new song. Tommie is supposed to be there and rolls in three hours late with her red solo cup and drunk. Turns out she was late because her mini pig went crazy at home. "You're three hours late because of a m*therf*ckin pig?!" -Spice Tommie gets defensive that the pig is like her… son?!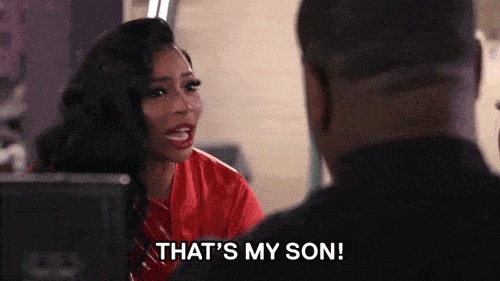 Tommie is lit and just laughs at Spice for getting mad about the pig. Spice takes her drink and calls her out for her having a problem. Tommie gets defensive and security starts creeping in, but they manage to talk it out.
From pig drama to pedicures, Karlie Redd and Sierra take Tokyo out for a pampering session to cheer her up after breaking up with Tabius.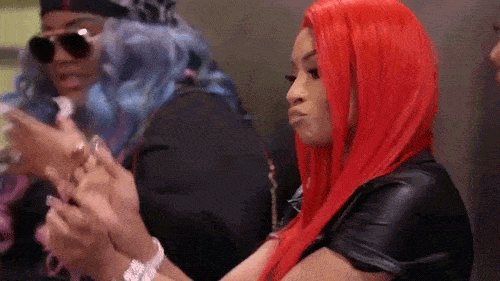 Tokyo fills the girls in on finding out Tabius was out with his ex. Then Sierra spills the tea about her GNO and how Tommie told her BK has all these babies. Karlie sits quietly and sips her Stella which means she knows something. Turns out she's heard these rumors and now that Sierra's been told – she's on the case. While Sierra and Tommie scheme to confront BK at Joc's salon opening, Karlie is gonna go dig up the dirt.
From set ups to sitting pretty, Momma Dee makes a GRAND entrance to perform her new single and debut her new body! Yas Momma Dee!  Family and friends show up in support as well as a surprise cast members from the past – Erica Dixon! Erica is looking amazing and no one is more surprised to see her than Rasheeda. "Since when did y'all become so cool?" -Rasheeda Erica and Momma Dee have come a long way…
Erica asks Rasheeda what's up with Kirk. Rasheeda talks around it but Erica calls her out for letting Kirk back in the house. "Finish him sis!" -Erica Erica says what we all are thinking… Rasheeda just keeps dealing with the same thing over and over with Kirk and it needs to just end. Erica says they need to pull up on Jasmine like they used to back in the day!
Never forget #LHHATL pic.twitter.com/k98nF9aelg

— kela. (@PrissyK_) May 15, 2018
From plotting pull ups to parties, the grand opening of Yung Joc's Salon Eshelon. It brings out all the cast. Kirk Frost, Spice, Mimi, K.Botchey, Sierra and Tabius.  Tommie rolls in with Karlie Redd's man Sean Garrett. Apparently they are just working together, but Tommie hopes the news gets back to Karlie. And then walks in Sierra's man BK Brasco. So Sierra puts him on the spot about hearing he has more kids and Tommie shows some DMs as receipts.  But that doesn't exactly prove anything so he's able to talk his way out of it. Then it's Kirk's turn to get put on the spot…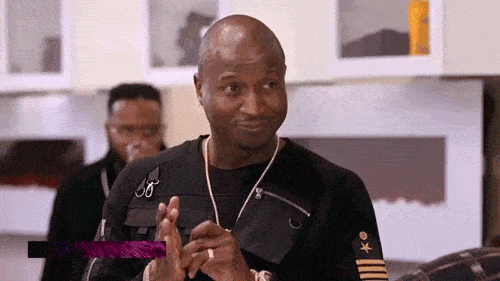 Joc had no idea Tiarra would bring Jasmine. Spice gets all spicy about Jasmine being there and goes in on her! Kirk stays quiet and then bounces in a flash to not have to face Jasmine. Joc tries to keep the peace so Tiarra and Jasmine leave before security has to get involved.
From pull ups to Pressed, Rasheeda missed the drama at Joc's grand opening because she signed a lease for a new Pressed Houston location so Mimi and Spice call a coffee date to fill in Karlie and Rasheeda. But first, Karlie has to spill the tea on what she's found out from digging up the dirt on BK after Sierra told her the rumor of him having more kids than he claimed.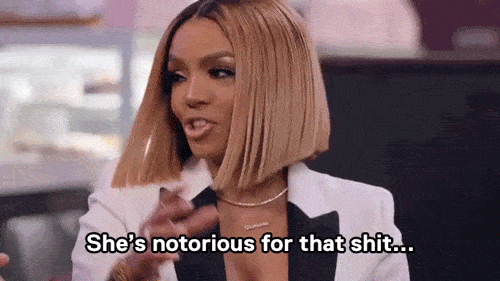 She found the girl, Joy, and turns out they are in a full blown relationship! And Sierra knows this woman. "You gotta tell Sierra." -Mimi Sierra just can't catch a break! Mimi fills Rasheeda and Karlie in on Sierra confronting BK at the party and how he claimed in front of everyone – no extra kids and no other women. And then Mimi continues the story with Tiarra and Jasmine rolling up to the party and Rasheeda's face says it all. "We ain't had no baby together, what the hell you looking for me for?" -Rasheeda Rasheeda loves hearing how Spice stepped up to Jasmine and thinks Kirk should have done the same instead of running out.
From baby mama drama to dead mamas, Kirk is packing his bags when Rasheeda rolls into the house ready for a fight only to learn Kirk's mom just died. She feels so bad and consoles him. "I'm so sorry." -Rasheeda It's a teary moment and a heavy end to the episode. Damn.
We need less sobs and more Spice! What do you think? Tell us in the comments below!
---