Love & Hip Hop Atlanta Recap: Peace and Blessings
Season 7 - Episode 16
Dana Escamilla July 5, 2018 11:39am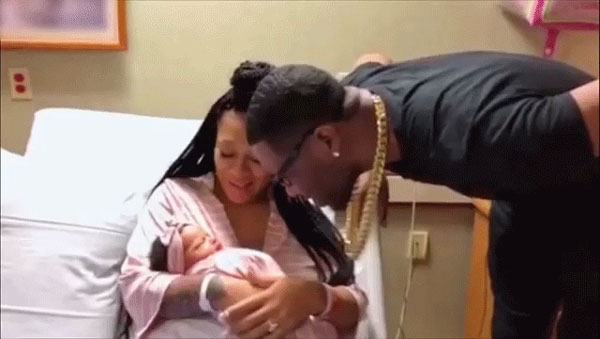 All good things must come to an end and the Love & Hip Hop Atlanta season 7 finale is here! And what a wild ride it has been! Deaths, alcoholism, babies, divorces and of course LHHNY crossovers. By bringing Erica Mena into the ALT fold, producers found a way to bring the OG LHHNY star, Rich Dollaz, down south too. Turns out Stevie J can't handle Mena's reckless mouth so he called in reinforcements to see if Dollaz can check her. "What's gonna hold Erica back? Erica." -Rich Rich goes into his past experience working with Erica and how he got framed as the bad guy. I think he got framed as the bad guy for playing her against other women but you know, Stevie J isn't gonna call him out for the same moves he makes on his artists.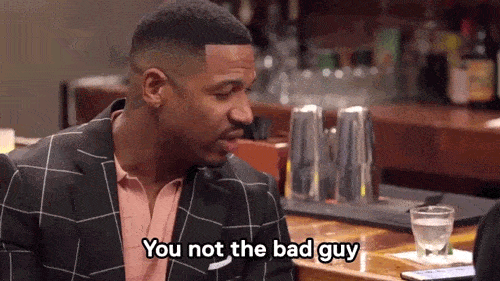 Rich hasn't seen Erica in years, so Stevie's maneuvering to find a way to "bump" into her.
After the show is the after party! Mimi Faust invites Estelita Quintero, Karlie Redd and Sierra Gates over for brunch to break down the previous night events at Estelita's showcase. Sierra wasn't there so they had to fill her in Erica Mena's fight with Stevie's daughter and Stevie.  But the real tea is Sierra's nemesis Keely was there and Sierra's still mad after their last encounter. She conflicted about going to an anti-gun rally her ex husband, Shooter, is having in honor of his son's death because Keely is going to be there. Karlie of all people rallies everyone to put issues aside and show up for Shooter for the cause and Sierra agrees.
From brunch to bringing flowers… Shooter visits his son's grave. "This senseless violence, it needs to stop. And that's my whole goal for this anti-gun rally. It can't bring back my son, but hopefully it can help other parents not go through the same thing." -Shooter 
From sad moments to happy occasions… everyone comes together for Jessica Dime and Shawne Williams' baby shower!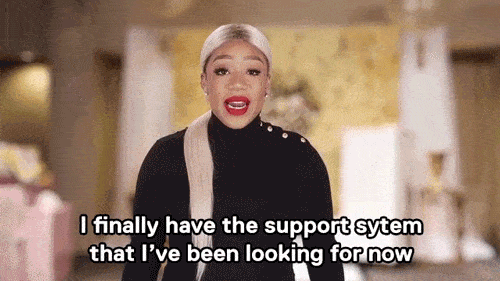 But a day that is supposed to be about peace and love takes a turn when Stevie tries to get to the bottom of what set Erica Mena off. And that root cause is Sean Garrett. He's the only one who knew Stevie was talking trash about Erica's singing. Stevie reads Erica's DMs to everyone and then comes for Sean for not keeping their convo "boss to boss". Joc tries to keep the peace but Sean starts running his mouth and Stevie keeps antagonizing him. Security has to step in and Momma Dee just wants Sean outta there.
From celebrations to causes… Shooter's working with Keely Hill, Joc, Tabius are working on the final pieces for the anti-gun rally when in walks Sierra. From the minute Sierra walks in the door without even saying a word, Keely throws a pen at her!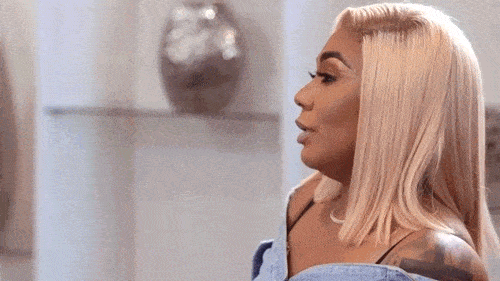 WTF! Here they're planning a anti-gun / no violence rally and this B can't control herself. Everyone is looking around like what just happened. Security takes Sierra out before things can escalate. "Keely that's not helping." -Joc So that meeting is over.
From markers to marches… hundreds of people and the entire cast shows up for Shooter's anti-gun violence rally. Tokyo performs and gets the crowd grooving!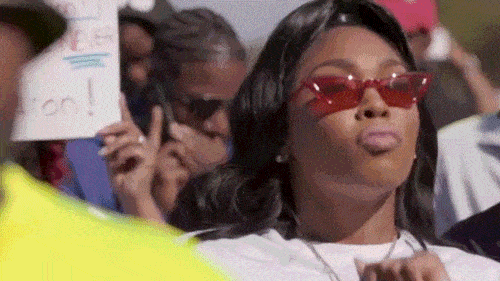 Rasheeda Frost and her girl Erica Dixon are hanging back taking it all in. Kirk rolls up and Erica starts in on him. "I'm a little salty with you." -Erica Kirk tries to claim he just made "A" mistake (cheating on your wife and having a secret baby is a little more than "a" mistake) and Erica rightfully corrects with "several mistakes." Spice backs this up and says how lucky he is to have such an amazing wife. Lucky dog more like it.
Sierra fills Karlie in on Keely throwing a marker at her but their convo gets cut short when Joc and Shooter come to say hi. When Sierra asks about Keely, Shooter says he asked her not to come. He doesn't want any of her negative BS at his peace rally. And then out of nowhere, Shooter tells Sierra he had a blood test done with one of his alleged babies and turns out the kid isn't his! Sierra's face of that bomb dropping says it all. She recovers with "well I'm glad you don't have a basketball team running around." So random…
Stevie rolls up to the peace rally ready to rumble. Erica Mena is all kumbaya and trying to keep it cute since now isn't the time and place for round 2. And when Stevie can see he isn't winning, in comes the reinforcements. Dollaz. Erica's on to Stevie real quick that this is a set up. "They're both too old to be playing these kinda games." -Erica This gets Mena's mouth going tho. She starts calling Stevie a little B*tch again and Stevie can't take it. He's getting mad and just repeating watch your mouth. Rich tries to pull Mena aside and confront her about what she's been saying about him in the streets, but Mena's not taking the bait.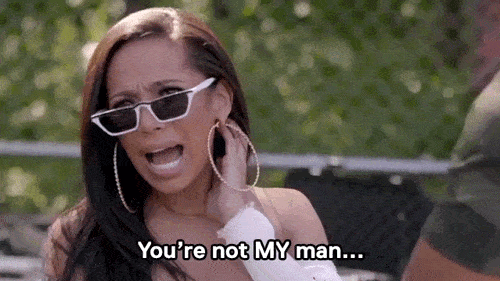 "This is a dud. You're like 5 years ago."-Erica She walks away before it can escalate. Rich follows her close to the car talking trash trying to get her to react. But she leaves and keeps the peace. After that drama it's time to get back to the rally and the message…
From peace rallies to making peace… Tommie gathers Spice, Joc, Mimi, Sean, Rasheeda, Erica Dixon, Karlie and Keely but doesn't say why. No one has seen her since the producers said she's no longer filming so they have no idea what to expect when she struts in.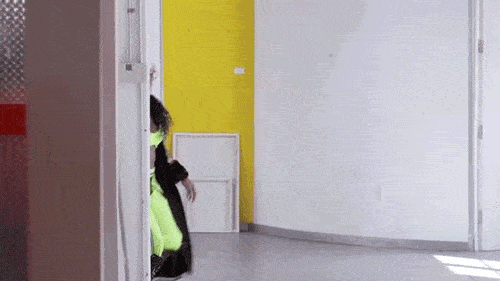 She may not look it but she admits she's embarrassed about the way she acted and wants to show them she's working on her best self. She gives an emotional speech that gets some tears flowing. She then announces the reason why everyone is together is to debut Spice and Tommie's collab music video. "I see a different Tommie today." -Rasheeda 
From new beginnings to new life… Dime goes into labor! "I can't wait to see who she's gonna look like" – Dime Married to Medicine's Dr. Jackie is there to deliver their beautiful baby girl Brielle!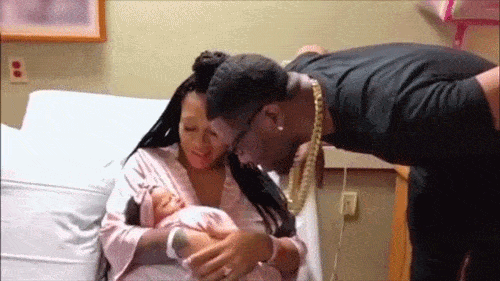 And now that the season is over it's time to recap the year. Sierra gets her "Rod" tattoo covered up to move past her Shooter days with BK by her side. Guess they'll be back for next season because we know he's a serial cheater. Erica Mena is getting ready to star in a movie and feeling like she's coming out on top. Spice is adjusting to her new life in Atlanta after making peace with Tommie and Tokyo and is now focused on her career.  Tokyo and Tabius are back on track and having fun together. Maybe he'll be the one she gives up her virginity to?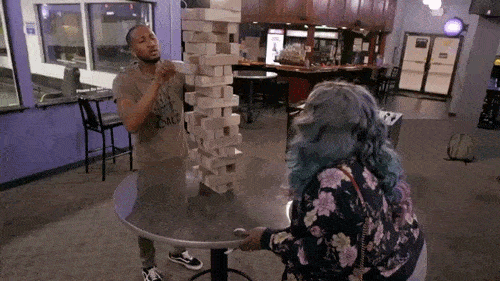 Joc is a full fledged business owner now with Salon Eshelon. Karlie's also back to her business focused on her boutique Merci and is now launching a sex toy line. Stevie  J is all about his family and all his child support court cases are closed. Tommie is on a better path without drinking and is focused on feeding her kids and her pig. Rasheeda and Kirk are back together and she's well aware people don't think she should have taken him back but it is what it is…
That's a wrap!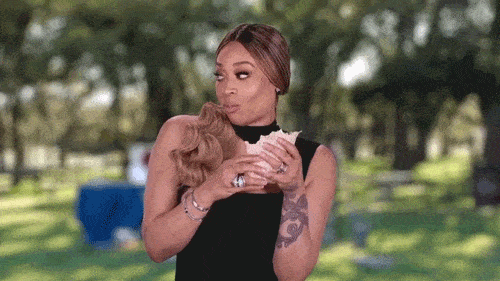 What did you think of this season? Tell us in the comments below!
---