Love & Hip Hop Atlanta Recap: Let The Games Begin
Season 7 Episode 1
Dana Escamilla March 20, 2018 2:31pm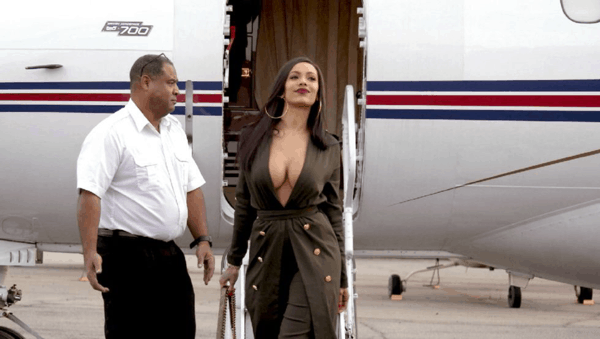 The season 7 premier of Love & Hip Hop Atlanta brings back many familiar faces and drama from last season (as well as a player from LHHNY) and lost a fan favorite Joseline Hernandez. Will the show go on without the Puerto Rican Princess?! We'll have to wait and see in LHHATL Season 7!
We begin with the usual reunion of all the ladies to catch up on what's been happening since last season. Karlie Redd, Rasheeda Frost, Jessica Dime, Mimi Faust and Sierra Gates are out to see the Jamaican Queen of the Dance Hall, Spice, and her booty shakin' beats! Karlie once again gets so into the music and performance she's all up on that stage. This woman just can't help herself!
After the performance, the women sit together and spill the tea. Spice is looking to take her music to the mainland and has made the move from Montego Bay to ATL! Jessica is glowing in her white wig feeling all light on love as she's planning her destination wedding to Shaun. Mimi is still sticking to the lady pond and she's got a new boo WNBA player Tamera Ty Young. She's happy in love and even happier the Puerto Rican Princess is off the show (although we have to wonder what storyline makes Mimi relevant?).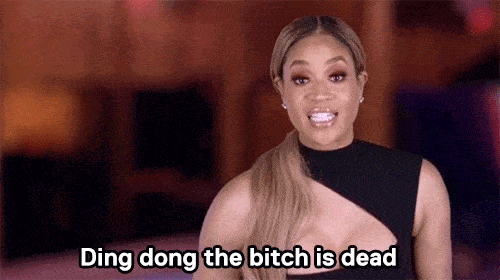 Sierra is recently single after catching her husband cheating with her employee Mariah last season. She's not playing around with this man and already moving forward with the divorce. "I know that life" -Rasheeda And does she ever! Rasheeda and Kirk Frost are currently separated since it came out last season he cheated with a stripper, Jasmine, and may or may not have fathered a child with her. She claims she STILL DOESN'T KNOW if Kirk is the father of that baby, but they are doing their best to coparent and run their businesses together. Mmmhmmm, right…
Kirk is a sad bachelor waking up in his white bedroom all by his lonesome. He's trying to win Rasheeda back, but he knows the road is long. He's got to break some big news to her in hopes of being able to patch things up…. (DNA results finally?!)
Ladies and gents, they found their replacement for the Puerto Rican Princess… Love & Hip Hop New York's Erica Mena! Mena Mondays are back! After an equally dramatic departure where she put Ms Mona Scott and the franchise on blast, somehow they convinced her to return to ATL. Thankfully the internet and producers remembered and her blaze-of-glory exit resurfaced last night in a series of flashbacks and tweets.
I guess Erica needed the money 🤔 #LHHATL pic.twitter.com/8p2KpOmH5R

— BestRealityBlog (@BestRealityBlog) March 20, 2018
So is she back for the money? Who cares! Miss Mena needs no introduction… the OG drink tossing, weave snatching hot head seems to be coming back classy instead of sassy. Arriving in the A via private jet and being picked up by famed hitmaker Jazze Pha in his Rolls Royce, she's ready to leave the drama behind in NY and LA and get in the hip hop game. Cut to clips of her terrible music moments in LHHNY working with Rich Dollaz, Jazze isn't convinced so easily. Says she's gotta go through music bootcamp to prove herself and she's ready to "let the games begin!".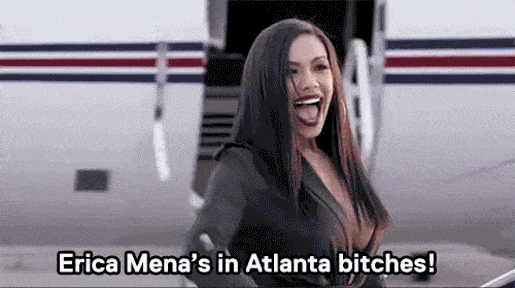 Now the guys are all gathered on Yung Joc's houseboat to see what's good with each other. There's the familiar faces like Stevie J and Kirk. And some new faces like BK Brasco and Sean Garrett. Stevie's trying to live his best life. Things are FINALLY over between him and old girl Joseline. His focus is their baby daughter Bonnie Bella and getting back into the studio producing music and artists, like Estelita. BK Brasco is new-ish to Atlanta and just realizing how complicated the ladies are. "Is it anybody we've smashed? -Joc "Nah" -BK They can't be of much help then without knowing who he's dealing with. Sean on the other hand is seeing Tommie and these guys are very familiar with what a firecracker Tommie is. And Joc's quick to point out he should avoid having alcohol in any studio sessions where she's around.
Joc then turns and faces Kirk. He wants the 411 on what's up with this baby. "It's bad news and good news" -Kirk The good is he knows the results…. cut to commercial! WTF?! They are seriously doing the most to drag this baby-out-of-wedlock story out. And back from commercial break, we get the news we waited for all season 6….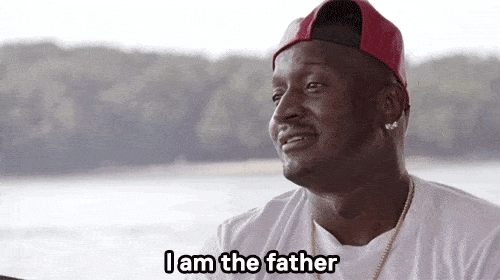 "Oh shizzy!"-Stevie Kirk hasn't told Rasheeda yet because he feels like they're on the cusp of getting back together. Since Stevie tried to dodge his own paternity mess last season, he tells Kirk the truth will bring them closer. They all tell him he's gotta tell her and that she's the first person he should have told. Word.
Tommie is back and looking better than ever! She's been working on her personal growth (we take this lightly since we still saw her snatch some wigs while going through anger management). She's even been doing better with her mom and has been working on her grind. While she's busy trying to hold it together with her two kids, a mini pig named Gucci, her mom and five of the six siblings, her family wants her reunite with her 21 year old sister, Versace. It's complicated tho because things got so physical last year the cops were called and the assault charges against Tommie were just dropped. So reuniting is a huge test for Tommie as she's trying to keep her cool.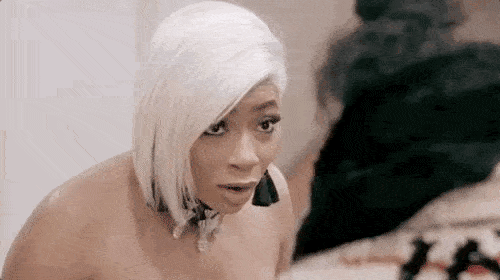 Stevie J's new management project, the Panamanian Goddess, Estelita, is riding high in a parade back in her NY neighborhood. Estelita is starting to realize Stevie's Danger Zone Latina isn't helping her career so she booked her own performance.  Stevie surprises Estelita by showing up to her performance and the whole thing was a bust, but they both come to terms they have their work cut out for each other.
Erica is weighing out her musical options so she meets with Stevie. Erica was close to Estelita at one time and knows she's on Stevie's roster so it could be complicated. And Erica knows Stevie's M.O. is to sleep with his artists and she's not looking for that kind of arrangement. "One thing you can't do is Rich Dollaz me." -Erica "You're talking about Apples and Prunes." -Stevie He's gotta point there since who knows what Rich has actually produced besides the Creep Squad. Stevie invites Erica to one of Estelita's sessions and in typical messy Mena fashion… knowing this will likely be an issue with Estelita… Erica agrees.
Spice is helping Estelita and Mimi with some booty poppin' moves when Karlie rolls in late and immediately has some words for Estelita. Karlie always bringing the mess, comes in ready to stir up some sh*t, but it turns out there is no real issue between them and all is well!  They smack hands and asses and everybody is laughing and dancing. We'll see how long that lasts…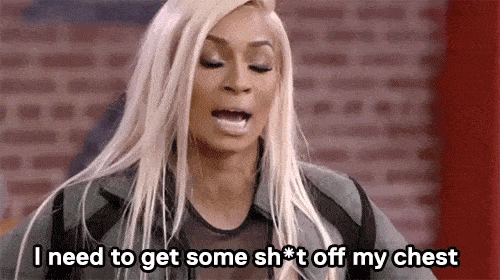 It's finally time for Kirk to come clean to Rasheeda and reveal the DNA test results of Jasmine's baby. He opens the conversation by asking her why they can't just live together again. She says no. So he ends up telling her that the baby is in fact his! She has a pretty sad face, but not surprised.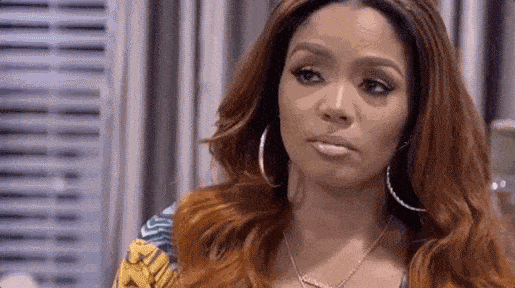 And neither are we at this point! "This is some careless ass selfish sh*t! Not only some old f**king girl, that's one thing. But it's a child. An innocent child. Can you move in? NO!" -Rasheeda She continues to put him on blast as a poor role model for their kids and he's going to have to tell them about their baby brother.
Estelita and Stevie meet in the studio and in walks braless Erica Mena. Once sisters who've had a falling out, Estelita is shocked! Mena seems to mean well by not wanting to ambush her, but she just jumps right in by asking if these two are mixing business with pleasure. Stevie says they have in the past and Estelita says she doesn't recall. Stevie is just wanting to see how these fiery Latinas fight and they both turn on Stevie. Estelita is so p*ssed at this punk move she storms out.
Tommie's mom sets up a sit down between Tommie and her sister, Versace at Urban Grind. They had a big physical fight a year ago. The charges just got dropped against Tommie and she's looking to avoid trouble, but is also trying to please her mom. Versace comes in and says they should just move past it. Tommie is holding on to a serious grudge since she was in trouble with the police. They don't last 2 minutes before Versace's walking out and Tommie throws her coffee at her nearly missing her head! So much for working on keeping her cool! Security holds Tommie back and Versace gets out unscathed for now…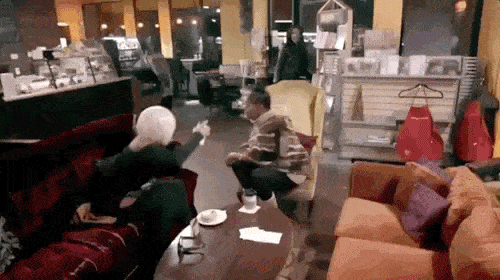 That's not the only tense situation. The opportunistic home wrecker Jasmine is back and now wants the kids to be one big blended family. She rolls up to Pressed asking for Rasheeda and Ms. Shirleen serves her a look to kill, leaving us with a cliffhanger on this convo!
What do you think of the Season 7 premier?! Are you excited about the addition of Erica or missing Joseline?  Sound off in the comments below!
---