Love & Hip Hop Atlanta Recap: I'm Telling
Season 7 - Episode 6
Dana Escamilla April 24, 2018 11:58am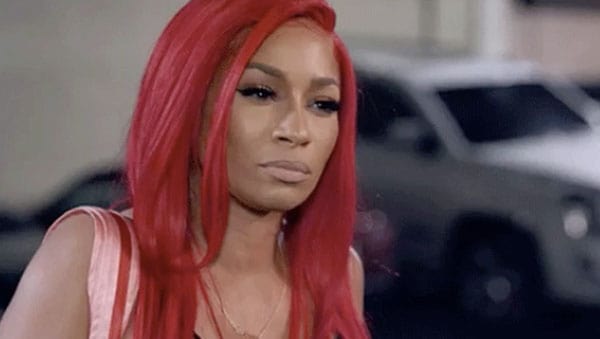 Episode 6 of Love & Hip Hop Atlanta picks up from the last episode with Erica Mena getting carried out by security and Just Brittany still running her mouth. "When Just Beneath Me made a comment about my child, I lost my f**king sh*t." -Erica Yeah she did! We haven't seen maniac Mena in a while and we're here for it as she is screaming at security!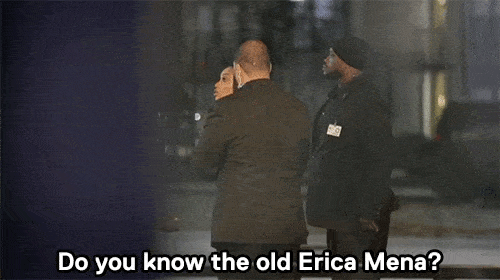 Just Brittany needs to take two seats with that attitude. Mimi Faust and Keely Hill don't even understand why Just Brittany came so entitled. Oddly enough Estelita Quintero is able to be a voice of reason and broker a deal with Just Brittany agreeing to perform in the showcase with Erica. But is Erica still in?
From heated fights to hot mommas, Krazy Karen King and her pooch are back! And who is she meeting with? None other than queen Momma Dee! The queen is going under the knife for a FULL grandma make over! And by full we mean FULL… boob job, tummy tuck, Brazilian butt lift and lipo! DAYUM! She will be a new woman!
Momma Dee fills KK in on her son Lil Scrappy and the Bam getting married in Vegas. As her son is settling down into married life, Momma Dee's relationship with Ernest is falling apart. No worries tho. She's moving on with her new body. Speaking of making moves… grandma KK's got a new boo who's 28! She's getting it on and feeling fine. "We're gonna be the two hottest cougars in Atlanta." -Karen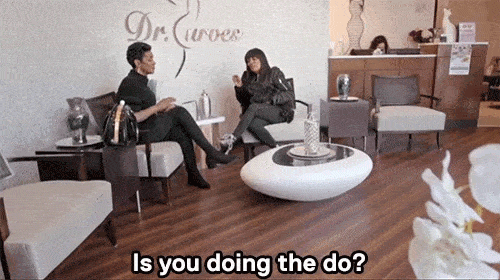 From cougars to comedy, Joc is in the hot seat getting roasted by Atlanta's best. It brings out his friends like Shooter, Karlie Redd, Tokyo Vanity and Keely. As Karlie's checking on Shooter after the death of his son, Keely is quick to jump in and say he'd be doing better if his ex Sierra Gates had done more for him. Who is this chick?! Tokyo and Karlie are not having it and call Keely out for breaking girl code. Keely is quick to say her loyalty is with Shooter. "This chick has no clue what she's talking about and she's messy AF." -Karlie
From messy to Mena, Mimi and Keely (why Keely?) sit down again with Erica after the big blow up with Just Brittany. Everyone agrees Just Brittany hit below the belt when she brought up Erica's son and it wasn't a good look. Turns out the reason Just Brittany came at Erica so hard is because she's having sex with Stevie J! These women SMDH. Erica claims she's steering clear of Stevie and the Danger Zone drama so she can get her career moving with Jazze Pha. Somehow this scene goes from smiling Mena to crying Mena and just gets all sobby.
From crying to confessions, Karlie tells Tokyo she previously dated Tokyo's man Tabius. This was like years ago and she swears he wasn't her type and they never smashed. Tokyo's good with her girl coming forward, but she does need to have a talk with Tabius because this is something he never mentioned when Karlie's name came up.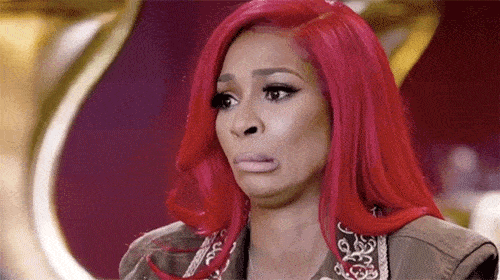 In walks Sierra Gates looking all good and Tokyo bursts her bubble by spilling the tea about Keely talking trash on Sierra being unsupportive to Shooter after his son's death. "She's a hoe liar." -Sierra Now she's gotta go check Shooter.
From spilling tea to selfish moves, Kelsie Frost tells her daddy, Kirk Frost, about this man that rolled up on Rasheeda at the store to help with honey-do list stuff. This little jerk is still trying to get Rasheeda back with her cheating dad and rats Rasheeda out for possibly moving on with her beefcake trainer. Kirk stepped out of his marriage with Rasheeda and had a baby with his mistress and Rasheeda can't even enjoy a little eye candy? And now Kirk is jealous. This story is ridic.
From one ridiculous man to another, Stevie J is back in ATL after his hearing got postponed. He is working to patch things up with his artist Estelita so he calls a meeting with her while he's doing a photoshoot for Penthouse Magazine. His solution is to bring her in on the shoot. He's in full sleezy Stevie mode and she falls for it. "Thank you, Papi." -Estelita She's all about this sexy lingerie photoshoot and the "exposure" her manager is giving her.
From postponements to parole, KK checks in with the bail bondsman about her son, Scrapp DeLeon, getting out of jail. The tentative parole month is July 2019 so it's gonna be a while. KK is on the case because she thinks her baby should be getting out way sooner than that. "This f*cking 2019 got my f**king weave standing straight up!" -KK
From months to movers, Kirk has the balls to roll up on Rasheeda Frost with a u-haul ready to move back into the house! WFT?! This is his way of weaseling his way back into the house before she can move on with anyone else. She stops the movers before they can get in.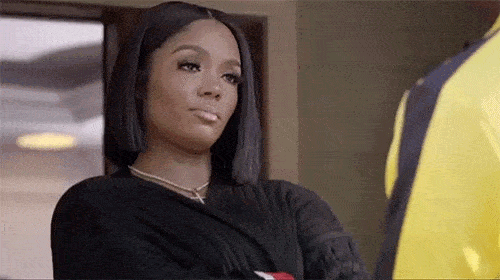 "We wouldn't even be in this situation if Kirk hadn't stepped out on our marriage and had a baby by some random stripper." -Rasheeda Um yeah so why is this story still happening?! Get the divorce and move on already for the love of GOD! This tweet sums it up.
Dear @VH1

We're officially over Rasheeda and Kirk's bullshit storylines.

Hand them the pink slips and Sheree's phone # so ole girl can get her joggers sold in Pressed.

Sincerely,
The #LHHATL Audience

— The People's Bouch (@thepeoplesbouch) April 24, 2018
From old storylines to new ones, Tokyo confronts Tabius about dating Karlie. He's not having it since they haven't even had sex and he's been more than respectful of her virginity. He admits they dated but claims they never smashed. Which is what Karlie said too. So she believes him and they move on. "Your ass is really crazy." -Tabius Speaking of crazy asses, Keely better watch her mouth because Tokyo's got her number after making shady comments at Joc's roast.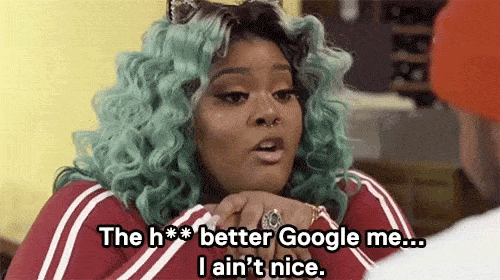 From finding out about exes to fighting exes, Sierra faces off with Shooter after hearing rumors he's whining about her not supporting him after the death of his son. And she still needs to confront him about these babies he supposedly had while they were married and together. He claims the 2 year old 'could' or 'could not be his'. The baby doesn't look like him BUT the timing does make sense. As for the new/ second baby, he said they smashed a couple times but he thinks this woman is lying about the kid being his.  Shooter is just like Kirk last year. I think we know how this story goes with the denials…
Anyone else over the Rasheeda and Kirk storyline? Sound off in the comments!
---