Love & Hip Hop Atlanta Recap: Houston We Have A Problem
Season 7 - Episode 11
Dana Escamilla May 30, 2018 10:31am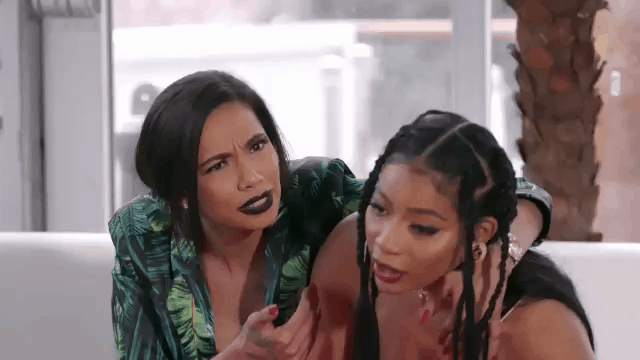 For once Love & Hip Hop Atlanta opens with something fun rather than funerals! It's Jessica Dime and Shawne Williams' gender reveal party on the basketball court. It brings out the whole cast… Momma Dee, Yung Joc, Mimi Faust, Tokyo, Shooter and for some reason Melissa Scott. Why is she still on this show? Sierra Gates rolls up and it's looking like Karlie is a no show which Tokyo and Sierra are good with. But today is not about Sierra's messy life, it's about the baby! And turns out they're having a girl! "Now I gotta little mini Dime running around town. Y'all beware!" -Jessica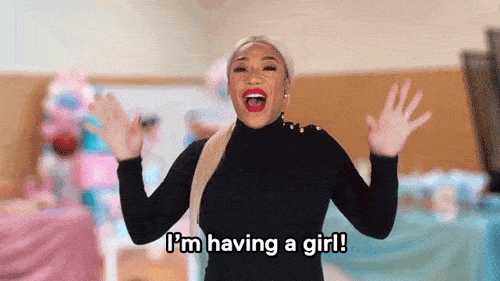 From babies to bowling, Karlie Redd and Sean Garrett are at the alley avoiding Tokyo and Sierra at Dime's baby shower.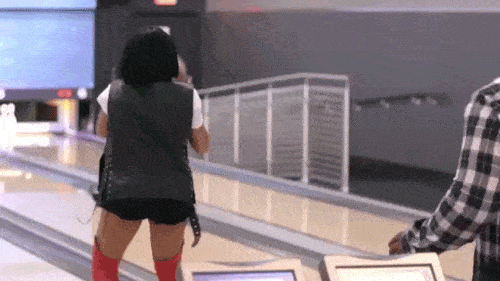 But what Karlie can't avoid is a messy situation. Spice and her date roll in and who should it be? Tokyo's ex, Tabius. Karlie is confused since she hadn't heard they broke up. So she dives right in asking if he's actually broken up with Tokyo. Tabius starts doing a little wiggle, but she won't let him off the hook. "I need to hear it. 'I broke up with Tokyo'." -Karlie Spice isn't really caring because she's single and ready to mingle. Karlie fills Tabius in on being on the outs with Tokyo too and Sean gets so annoyed with Karlie for being in everybody's business – especially his boy BK's business. This spat turns into them breaking up before they even get a chance to bowl!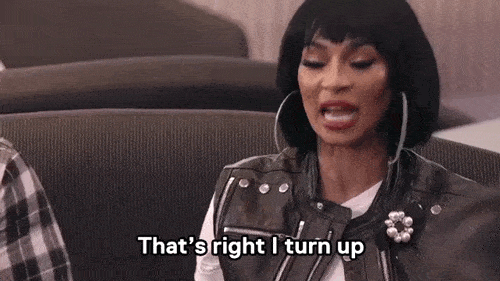 From break ups to breaking the 4th wall, Rasheeda Frost gets all the girls together to ask they put their beef aside for some fun in Houston to celebrate her new store opening. And not only will they be there for the opening, but they're gonna stay on a dude ranch! "We're gonna get into the Earth!" -Rasheeda While everyone is talking about the trip, Tommie is downing the Chardonnay like it's the last liquid on Earth! She rolled in drunk to begin with and the extra drinks are pushing her over the edge.  The producers start talking to Tommie from off camera prompting her to tell the women about what's happening with Scrap. Everyone is there to share something to make the scene and with Tommie a loose cannon she seriously goes off script.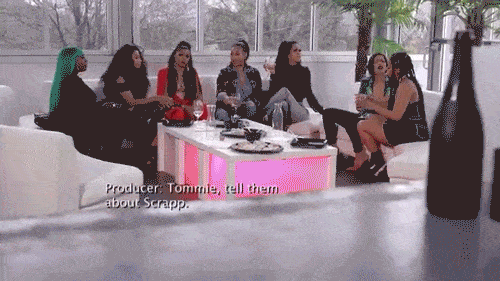 The scene turns into Tommie popping off on the producers about the make up artist and the ladies are so confused on what to do. Then she says she's gotta go to jail that night and just before she tries to leave she pours her Hennessy into her Chardonnay to take this sh*t show on the road. Rasheeda tries to wrap this up with a cheers at the end. Security moves in just in case and Spice just can't help but get her last digs in about Tommie's pig. Tommie gets agitated and apparently off screen she later tried to come for Spice but security got her just in time. The producers put some text on the screen saying Tommie physically attacked security and a producer! When reality tv gets real!
1)They broke the 4th wall on #LHHATL tonight in a HUGE way. It exposed a lot about how production crafts storylines & what's up w/ #Tommie (Thread)

— My2Cents (@DrunkInCulture) May 29, 2018
From Tommie's exit to teabag, Joc, BK Brasco and Sean grab a cup of tea while BK spills the tea on Karlie getting Sierra all riled up by introducing her to women he's 'maybe' messed with. And when BK mentions Amber's name, Joc gets a smirk and confirms he smashed Amber too. BK's still lying about not smashing Amber (well recently anyway) and Joc's not buying it! And neither is Sean. And here he's been defending him against Karlie. So he tells the fellas he broke up with Karlie over this mess. And really BK is the dirty dog after all…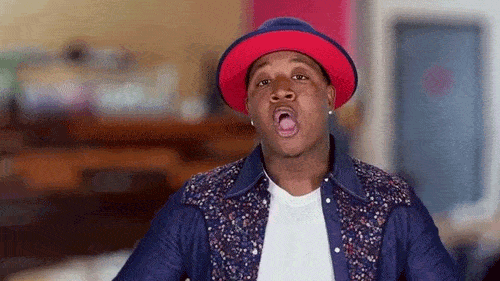 From bro code to girl code, Karlie shows up at the Glam Shop to try to clear the air with Sierra and Tokyo. She's also got some hot tea that Tokyo's man Tabius has moved on that she can't wait to spill. Tokyo is still mad about the ambush and she's not here for Karlie talking about Tabius. She bounces but Sierra is open to listening. Sierra knows Karlie is messy but her heart's in the right place. Sierra admits that she knows the women came with real receipts so she's been boxing BK out which is music to Karlie's (and our) ears.
From settling beef to shopping, Just Brittany is trying on some new clothes for an upcoming performance in Houston. Ugh why does she have to go too? Turns out she's performing after Rasheeda's opening and so now she's invited Tiarra Becca. Tiarra likes the Frosts but she is in the middle of the mess with Jasmine. She's going too hard for Jasmine and now she sees another opportunity to get Jasmine and Rasheeda in the same room… They are seriously doing the most with this cast trip. Hasn't Houston been through enough?!
From hot mess to Houston, Rasheeda's prepping her new store Pressed for the grand opening. Everybody is rolling out from ATL for the party and then staying at a ranch for a week. "We got girls that are about to fight. We got couples that are about to break up. And everyone is wondering where's Tommie?" -Mimi 
When the cast rolls up at the hotel, they're greeted by Stephanie… the executive producer of the show. She calls everyone together for a meeting. "Tommie has been spiraling and we've had to make a decision not to film with her." -Stephanie Her struggles are effecting the business and she's been breaking too many of the rules. Mimi thinks it's the alcohol but Joc thinks there is something else because for the producers to get involved like this even after all the other drama with previous cast members (ahem Joseline and Teairra Mari) they haven't gotten to this point before. This is big…. and what a way to end the episode!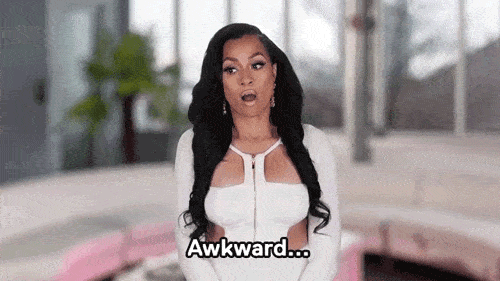 Who are you living for this season?! Let us know in the comments!
---