LHHATL Star Gets Locked Up Again!
Reality Star continues to spiral as she heads back to jail.
Lisa Evans March 23, 2019 1:08pm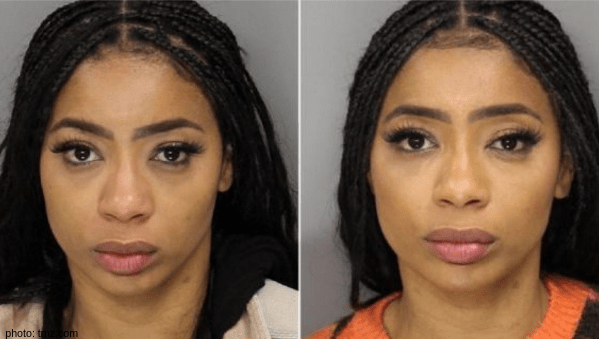 Love & Hip Hop Atlanta star Tommie Lee's bond is revoked for failing a drug and alcohol test.
Tommie Lee, whose real name is Atasha Jefferson was indicted by a grand jury on several charges including child cruelty and if convicted faces up to 54 years in prison.
It is being reported that on March 14, Tommie showed up to court intoxicated and her bond was revoked for testing positive for alcohol.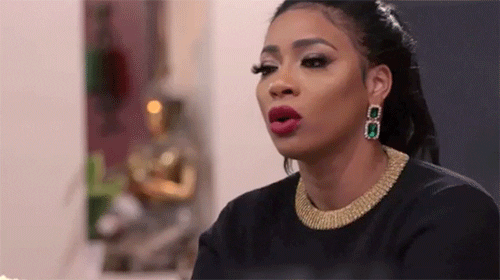 photo: giphy.com
According to reports, the reality TV stars' blood-alcohol level was .16 percent.
If you remember, Tommie Lee was arrested twice in a matter of 48 hours back in October 2018.  Both incidents were for her allegedly assaulting a minor-student and violating a no-contact order.
Tommie allegedly grabbed, shoved, and slapped a minor child who was bullying her daughter.  Other charges stemming from the indictment include aggravated assault-family violence, first degree cruelty to children and three charges of simple battery-family violence.  She has also been charged for disrupting public school and aggravated stalking.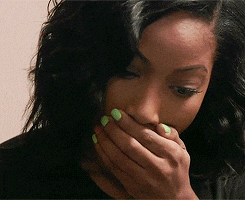 photo: giphy.com
Upon her release following the initial arrest, police reported that Tommie went to the minors' home in order to attempt to speak with the family.  Therefore, violating a bond order.
Tommie Lee released this statement acknowledging her struggles via her Instagram account:
Throughout the last several seasons of LHHATL, Tommie Lee has struggled with her alcohol use and was suspended from filming last season.
Now the reality TV star has been released from Love and Hip Hop Atlanta, which returns for its eighth season on Monday, March 25 at 8 PM.
Does Tommie Lee truly believe that she has a problem or is she just trying to stay out of prison?  Let me know in the comments below.
---