LHH Round-Up: Let Me Know When It Gets Real
I want real or nothing at all.
Lisa Evans October 16, 2019 12:58pm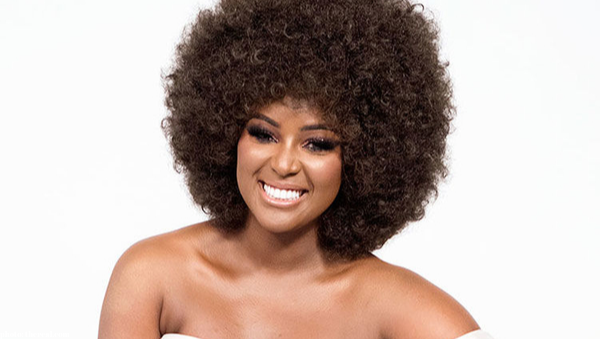 Being in the spotlight comes at a high price.  It's not all glitz and glamour.  Sometimes it's pain and heartbreak. One thing it always will be, is real.
Amara Keeps it Real.
Love her or hate her, Love & Hip Hop Miami's Amara La Negra keeps it all the way real.
Recently she revealed a very important and intimate secret to all two million of her Instagram followers in the post below.
The singer spoke out about a long battle with an Eating Disorder, how she never truly loved herself and has come to learn that in order to be loved by anyone else she had to learn to love the person that she is.  Flaws and all.
And to top it all off Amara has found her diamond in the rough in boyfriend EmJay.  Just take a look at these adorable birthday tributes that he shared.
Aww the feels.
The Original Ride or Die Couple Returns Home.
That squeal you just heard was me.  I am fangirling HARD right now at the confirmation of my favorite couple returning to the Love & Hip Hop New York franchise.
Rapper Jim Jones confirmed during a radio interview with The Breakfast Club that both he and Chrissy Lampkin will be returning to the show.  Well sort of.
In the interview, Jim confirmed that Chrissy will be a cast member on the show with Jim popping in from time to time.  This is interesting as longtime fans will remember that Chrissy always wanted to be on the show, however back then Jim was the draw.
These two along with Emily Bustamente paved the way for the hot mess express that is Love & Hip Hop.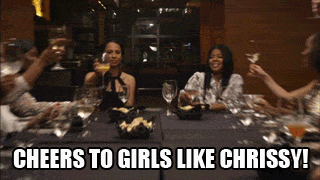 photo: giphy.com
This is a huge moment for the duo and for fans of the show. When the show originally aired in 2012, fans were able to catch a glimpse into the behind the scenes action of Chrissy, Jim Jones and a cast of friends. The show touched on how they balanced love, music and the almighty dollar.
Chrissy & Jim went on to land several spin-off series and have never fully left reality television even after a very abrupt and dramatic exit from the franchise.
photo: giphy.com
According to Jim, Chrissy pushed to return to the show and will finally be getting her recognition for being the brains behind the premise of the show.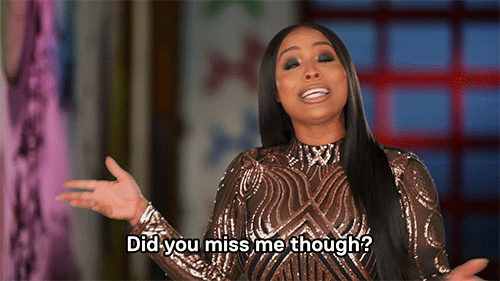 photo: giphy.com
I'm all for a reconciliation between my favorite couple and Mona Scott Young if it means Chrissy Lampkin and all of her "I don't give an F" attitude will grace my television screen.
The storyline for the two may be about their wedding which has still yet to happen.  No offense but it's been 20 years.  I'm good on that.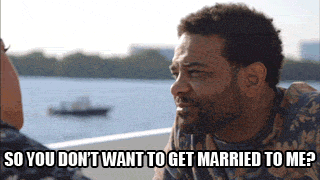 photo: giphy.com
And unless you've been living under a rock, Jim made headlines recently when he was named in a racketeering case as Tekashi 6ix9ine snitched on basically everyone he could think of.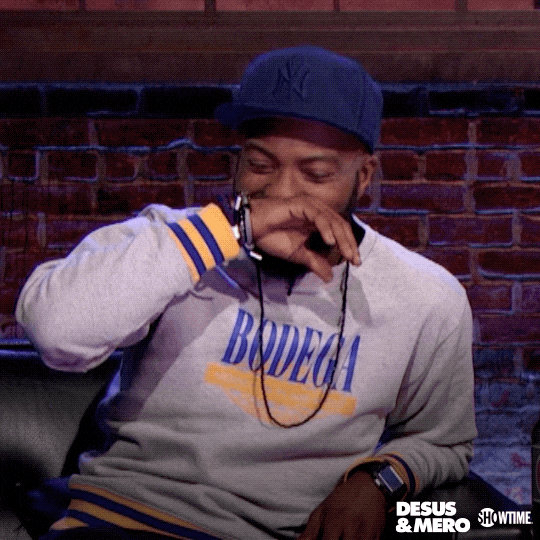 photo: giphy.com
We will have to see if the couple allows cameras to follow along with that saga or if this will be RHOBH 2.0.  You know that show where they will talk about a dog but never disclose the multiple lawsuits against them and lack of money sitting in their bank accounts.
Cyn Santana is Moving on With No Regrets.
It has been quite a year for Love & Hip Hop New York Star Cyn Santana.  In a matter of three months she went from engaged to single and is now sharing that singlehood is the best decision of her life.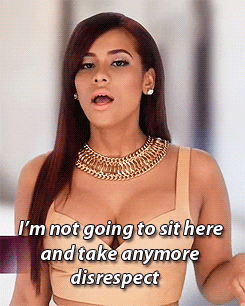 photo: giphy.com
Cyn parted ways with ex-fiancé and baby daddy, Joe Budden back in May of 2019. Both are in the upcoming season of LHHNY and we are waiting on bated breath for the two to discuss their breakup.
The reality star and aspiring singer sat down with fellow reality star, Tiffany Pollard whom you may remember from shows including Flavor of Love and I Love New York.  Cyn addressed the breakup on  VH1's "Brunch With Tiffany."
She was open and honest about her reasoning for calling things off and how she had to put her mental health first and wanted to ensure peace for both her and the couple's son.  Cyn shared that at this point in her life she is the happiest that she has ever been and she also spoke on her past relationship with Erica Mena which she shares having no regrets.
Check out the video below.
Video: Youtube.com/VH1
Safaree Gets His Princess!
Safaree Samuels has spent his entire life seeking acceptance.  Wanting to be loved by any and every one.  And he has finally found his happily ever after.
Safaree and Erica Mena, pregnant and recently married learned that they are going to be parents to a beautiful baby girl soon.
The newlyweds had a lavish gender reveal party over the weekend, and both took to their Instagram accounts to express their joy.
Congratulations on your marriage and baby girl.  We are all so excited for you!
Are you surprised by Amara's revelation?  Will you be tuning in for another season of LHHNY to see the return of the originals?  Let me know in the comments below.
---