LHH Round-Up: Don't Hate On Me
More hate than love in Hip Hop
Lisa Evans May 22, 2019 10:33am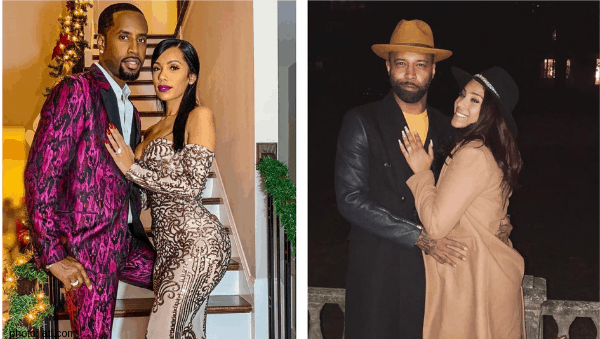 Baby on the Way, Time to Divorce
Ya'll, Love & Hip Hop Hollywood is exhausting me.  It's not even airing right now yet I just want every single cast member to take a time out.
And most of the drama is coming from former stars of the franchise.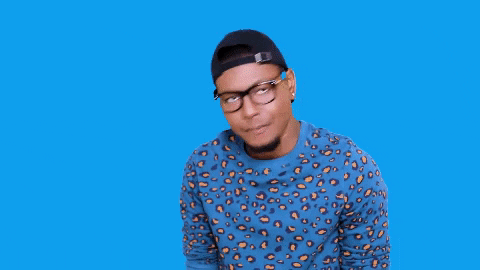 photo: giphy.com
Keyshia Cole is still married.  She has a new relationship and baby on the way, yet that dotted line has not been signed.
Former NBA player Daniel Gibson finally handed over his financial records, which is the final step in wrapping up their split.
These two have been fighting for years.  They have been blasted by the judge on multiple occasions for drawing this out.  And we learn that the hold-up was money?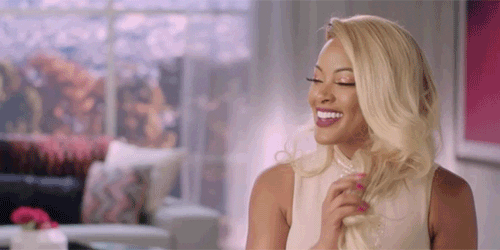 photo: giphy.com
The couple were married in 2011 and while they may have split in 2014, but the singer filed for divorce in September 2017 citing irreconcilable differences.
Earlier this year a judge reprimanded the former couple for dragging things out and declared that if there wasn't any movement the divorce would be dismissed, and they would remain married.
Let's hope the divorces is finalized before the new baby arrives.
She's Got a Man
Your favorite self-proclaimed Puerto Rican Princess Joseline Hernandez confirmed that she got herself a new boo.
The former Love & Hip Hop Atlanta star hadn't been seen with anyone new since her split from Stevie J two years ago.
Our girl is in L-O-V-E.
She shared a photo with both her new man and her beautiful daughter, Bonnie Bella.
Joseline is moving on to bigger and better things since leaving the LHH franchise and splitting with her ex.  The former couple constantly go at each other on social media and as most of his baby mother's have claimed, Joseline has made it known that Stevie is not an active father.
Stevie is still living in newlywed bliss with his new wife, Faith Evans.
Live your life Joseline. Do you, boo!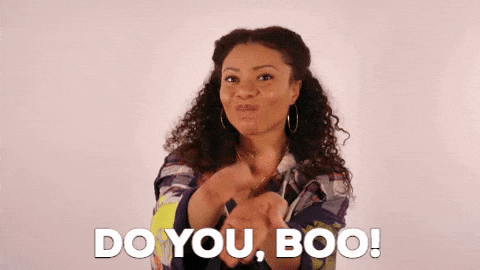 photo: giphy.com
Misery Loves Company
I won't claim that there isn't something a little rotten in the New York waters with these couples, but one thing I cannot stand is a hater.
And Joe Budden is the definition of a hater.  Point blank period.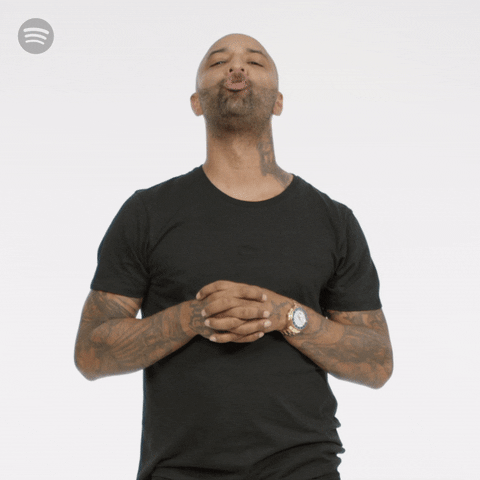 photo: giphy.com
Joe Budden revealed on his "The Joe Budden Podcast With Rory & Mal" that Safaree Samuels and Erica Mena broke up.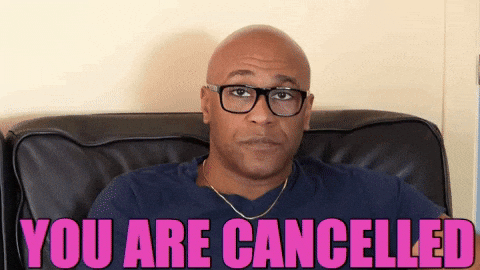 photo: giphy.com
On Instagram the still engaged couple haven't been posting as many pictures and stories together, but they are still spending time together.  And Erica is certainly still wearing that huge rock on her finger.
Unlike Cyn Santana who is no longer sporting her ring and has erased all evidence of her relationship with Joe.  Sources claim the pair have not spoken in weeks and the next plan of action is figuring out how to co-parent their son, Lexington.
The best part about Joe's move is that he dropped a bomb, lit the fuse and then didn't address it.  Much the same way as he has done with his own recent love explosion.
Prompting Erica to respond on twitter.
FYI to all you flogs if my " Fiancé " were to EVER get caught texting any female but me he wouldn't be able to walk right now. Believe dat! Sincerely a real crazy Latina 💯

— Erica Mena Samuels (@iamErica_Mena) May 16, 2019
And while I understand the animosity between the two couples who are basically sister-wives at this point, I still can't stand a hater.
And Joe continues to be a s#!t stirrer who runs away when the drama turns back on him.
Focus on your own dysfunctional relationship please.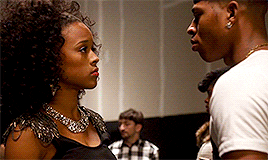 photo: giphy.com
Will Keyshia Cole sign her divorce papers before she gives birth? And would you snitch on a former friend just out of spite?  Let me know in the comments below.
---