LHH Round-Up: We All Must Evolve
Time to grow up.
Lisa Evans August 28, 2019 1:07pm
See You Never
This last week, former star of Love & Hip Hop Atlanta Tommie Lee committed the ultimate betrayal and told the world that the Love & Hip Hop franchise was detrimental to her mental health.
Can you imagine taking no accountability for your own actions and blaming an entire franchise for your bad behavior?  I don't know why we should be surprised because it's always the fault of editing.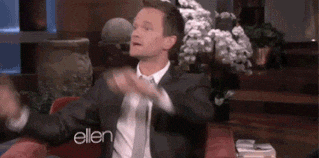 photo: giphy.com
I am not saying that Tommie Lee doesn't have demons which she is working on.  And we all know being in the public eye does not help.  However sometimes it truly is the biggest power move to quietly remove yourself from the spotlight and work on yourself.
And no offense honey, but we all know that Mona bid you adieu when you put hands on a minor.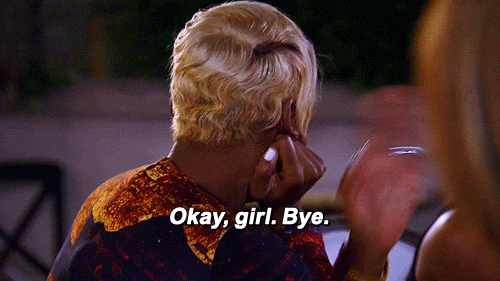 photo: giphy.com
Tommie Lee took to her Instagram to call out the show for making her miserable and quit the franchise:
Instgram handle: @theshaderoom
Considering Tommie Lee's legal, substance and mental health struggles this is the best time for her to take a little step back and get her life together.
Uncle Sam Wants His Money+0
Every single time I read about a celebrity not paying a tax bill and I see them ballin' like they got it like that, I think what am I doing wrong with my life?
K. Michelle, currently of Love & Hip Hop Hollywood is the most recent reality star to find out that the tax man just isn't playing with you.
photo: giphy.com
According to court documents, K. Michelle preferred not to pay approximately $16,000 in taxes back in 2017. The Georgia Department of Revenue thought it would be sweet to place a nice little state tax lien on her.
The original debt owed was $11,000, however we all know that interest and late fees are a real b!*ch.
Better get to paying what you owe Uncle Sam before assets and property start being seized.
Shoot Your Shot
Y'all I watched the MTV VMA's on Monday night.
It has been years and I suffered through nearly every cringe-worthy moment of it.  There were absolutely some great moments, but for the most part I remembered that I'm a whole adult and the VMA's just aren't my lane.
One of those cringe-worthy moments came from none other than Love & Hip Hop Miami's, Bobby Lytes.  Bobby has finally realized his ultimate dream of going viral.
And all I was thinking was Trina, please come and get our thirsty cousin. Lord!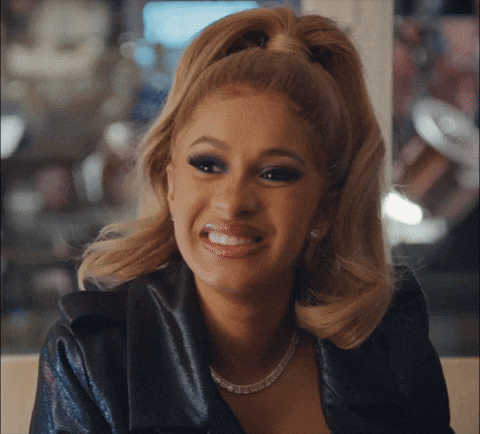 photo: giphy.com
Bobby Lytes repeatedly attempted to shoot his shot at recent sensation and "Old Town Road" rapper, Lil Nas X.
Since Lil Nas X came out, Bobby has been open about wanting to take a little ride on that horse.  He boldly shot his first shot on July 1, the day after Lil Nas X came out publicly.
Bobby also attempted to recreate the 1991 MTV VMA's Prince look and while it was close Bobby is not the legendary Prince.
Unfortunately for Bobby, his hopeful boo wasn't checking for him.
And while there was much chatter and reaction on social media, I am Zoie was by far my favorite.
Instagram handle: @GotDamnZo
I Died!
All's Well That Ends Well
A few weeks ago, Stevie J and Joseline Hernandez were on the verge of essentially pushing the other off a cliff.  Today, they are hanging out as couples.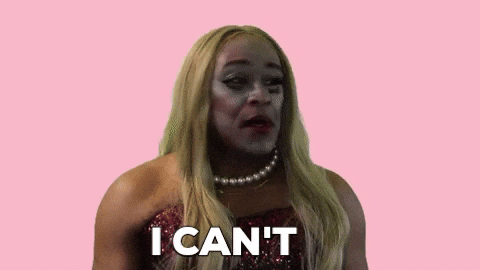 photo: giphy.com
Looks like the nasty custody battle over Bonnie Bella has come to an end for now.
Joseline even posted a photo of the couples with Bonnie Bella at a show:
As of right now there is no word on the details of the current custody arrangement and when dealing with Stevie J, you know the situation won't remain copacetic.
This is nothing new if you've been following the pettiness and immaturity levels of Stevie J for the last day or so.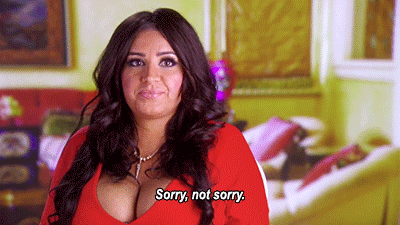 photo: giphy.com
No worries!  You know I'll keep you updated.
And Baby Makes Four
The Norwood's are due to welcome a new addition to their family in early 2020.
Ray J and Princess Love of Love & Hip Hop Hollywood announced that they are expecting their second child in January of 2020.
Look at the couple's adorable announcement:
Melody is clearly going to be the cutest big sister ever.
The couple who married two years ago and dealt with some dramatic situations, have become more reserved and family oriented since becoming parents.
Congratulations to the Norwood Family!
Are you sad to see Tommie Lee exit the franchise?  Does Bobby Lytes have a chance with Lil Nas X?  Let me know in the comments below.
---