LHH Round-Up: The Blame Game
All is fair in love and war.
Lisa Evans July 4, 2019 10:22am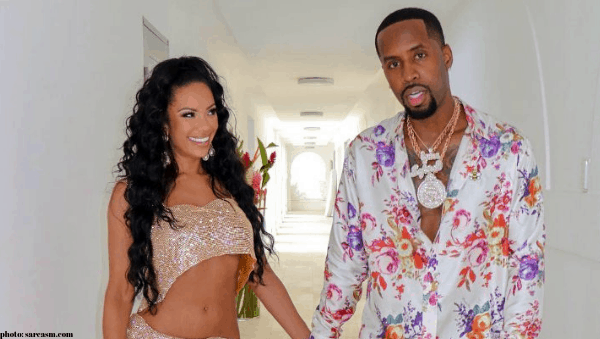 Where'd the Love Go?
Co-parenting is hard. And it's made to be even harder when you have two of the pettiest people trying to work together.
Former Love & Hop Atlanta star Joseline Hernandez is still fighting with Stevie J.  She's no longer on the show and he only received 10 seconds of screen time this season, yet the same old story is still playing.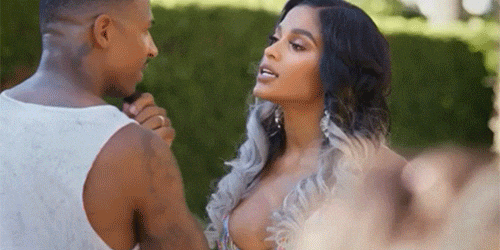 photo: giphy.com
Stevie J alleges that Joseline has violated their custody agreement by refusing to allow him access to their two-year-old daughter, Bonnie Bella Jordan.
Joseline denies the allegations and maintains that she is not keeping Stevie from seeing his daughter nor is she making decisions without him regarding their daughter.
Stevie J doesn't want to hear it and has requested that she be held in contempt and arrested.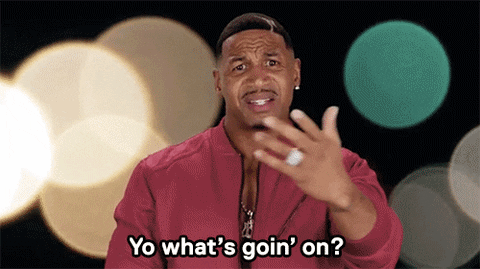 photo: giphy.com
He claimed that she had consistently "prohibited regular visitation and parenting time" between his daughter and him.
According to The Blast, Stevie J filed documents stating that Joseline maintains a second home in Miami since 2018.  Stevie has traveled five times from Atlanta to Miami to see his daughter and was denied access each time.
He also accused Joseline of not involving him in important decisions including healthcare, education and religious upbringing.
The problem with this case is Stevie doesn't have the greatest track record.  Should he be kept from his daughter?  Absolutely not!  Is it possible he visits when it's convenient for him, only? Absolutely!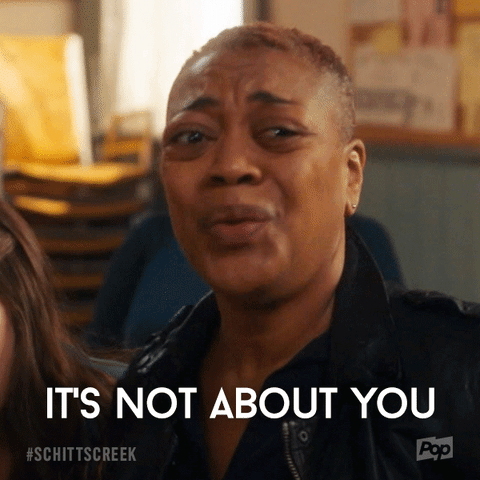 photo: giphy.com
Let's hope the courts figure that out soon because Bonnie Bella has a long way to go until she reaches 18 years old.
Trouble in Paradise?
Can a couple be separated yet still be together at the same time?
I ask this of you because when it comes to Erica Mena and Safaree Samuels, I'm confused.
According to social media Safaree cheated on his fiancé, however they are still together, and the wedding is still on.
Let me paint you a picture:
Last week the Love & Hip Hop NY couple was riddled with gossip surrounding a possible cheating scandal. One of the many drive by exes of Safaree claimed that he cheated on Erica while he was recently in Jamaica.
Safaree pulled out all the big stunts and pleaded for Erica to forgive him on Twitter
This is not a loss I would be able to handle.. I've lost a lot b4 and dealt with it.. but seriously I cannot lose you. I have never felt so complete in my life and that feeling will be gone if I lose you. You are my everything and I cant see my future without you. Please Erica

— @IAMSAFAREE (@IAMSAFAREE) June 28, 2019
And with a little follow up:
I am sorry for any embarrassment I have brought to you from me being immature. I apologize from the depths of my soul & heart. You are the most important person to me in the world. I know this is a joke to some ppl but this is real life and I made a mistake. I'm sorry.

— @IAMSAFAREE (@IAMSAFAREE) June 28, 2019
And he even gifted her a brand-new Mercedes-Benz G-Wagon as a take me back gift.
Instagram Handle: @hollywoodunlocked
Erica claims that she drowned out the chatter from her social media followers and took Safaree back because he goes above and beyond to make her happy.
Sadly being apart of the public eye people assume all day long. And living your life like everyone back fires on you. It's apart of the game granted but the truth is no matter how public one is you NEVER will really know like y'all think y'all do.

— Erica Mena Samuels (@iamErica_Mena) July 1, 2019
Erica doesn't care what anyone thinks about her relationship.
I would never take advice from a woman who's never had a man move mountains just to make her happy. Never take advice from a woman who never had a man actually do whatever it takes when in the wrong, let alone daily even in the right.

— Erica Mena Samuels (@iamErica_Mena) July 1, 2019
The couple have been showcasing their love for the gram this week.  The wedding is apparently still on and is slated for August of 2019.
And isn't it interesting that all this LHHNY drama is going down right now?
Would you forgive your significant other for cheating?  Does it depend on the circumstances?  Let me know in the comments below.
---