LHH Round-Up: Another One Bites The Dust
Nothing lasts forever in their world.
Lisa Evans May 29, 2019 1:24pm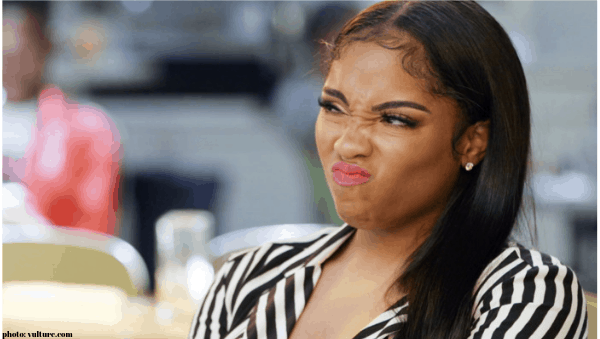 I Cops No Pleas
In New York we do things a little differently and star of the Love & Hip Hop New York franchise, Remy Ma knows that better than anyone.
When Remy was offered a plea deal for allegedly assaulting her co-star Brittney Taylor, she said she was taking her chance in court.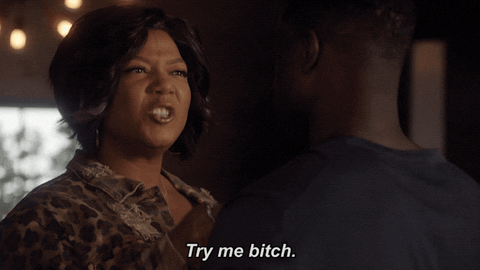 photo: giphy.com
The rapper is scheduled to go on trial July 12 for the alleged assault that took place on April 16 at a charity concert at Irving Plaza.
Remy faces charges for misdemeanor assault and harassment charges if convicted.
While Remy is confident her name will be cleared there is some conflicting information.  Remy's lawyer is adamant that when the assault occurred at 9:30 PM she was home nursing her infant daughter while Taylor stressed that the assault occurred at 10:30 PM.
According to court documents, the Manhattan District Attorney's Office offered the rapper a no-jail plea deal.   Remy rejected the deal that called for her to plead guilty to the top charge, assault in the third degree, and complete anger management.
photo: giphy.com
The reality star and rapper has been portrayed as a model parolee since her release from prison but has since seen a change in her routine.  Authorities are requiring her to wear an ankle monitor, weekly check-ins with her parole officer which used to be every four months as well as an adjusted curfew from 11 PM to 8 PM.
It got real!
Should I Stay or Go?
Love & Hip Hop Hollywood star Princess Love is saying deuces to the franchise.
Love took to Instagram to share the news:
Whatever will happen to her infamous husband Ray J who may or may not remain with the show as there has been no word on his future with the franchise.
The couple just celebrated the first birthday of their daughter Melody Love at Disneyland.
Raise your hand if you think there's more to the story here.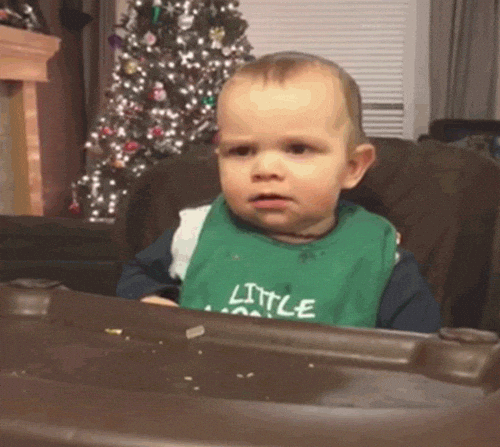 photo: giphy.com
Show Me Your Cards
The most ridiculous court case that I doubt will ever come to an end has taken a step towards resolution.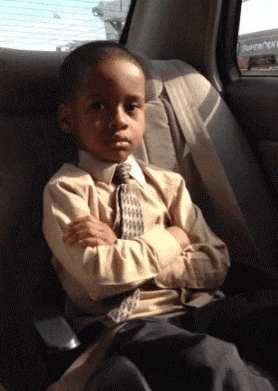 photo: giphy.com
Former reality star of the Love & Hip Hop franchises, Teairra Mari finally showed her cards or at least her bank statements.
50 Cent was awarded $35,000 in legal fees following Mari's loss in the revenge porn lawsuit.
Teairra Mari appeared in court on May 22 where she presented a multitude of documents that outlined her sources of income.
The reality star also was able to have a bench warrant removed by the judge when she supplied the courts with a funeral program proving that her grandfather had passed away and she was unable to attend a scheduled hearing.
This chick is quick on her feet and when the pair stop battling it out on social media and give into the mounting sexual tension, I think these two could mastermind the world.
Makeup to Breakup.
Another one bites the dust for Love & Hip Hop Atlanta's Karlie Redd.  She and her fiancé, Maurice "Mo" Fayne, have reportedly broken up.
Fayne shared with his followers in a now deleted Instagram post that Karlie allegedly cheated on him.
Instagram Handle: @talkingmess2016
Let me just say that he learned this from an Instagram live where Karlie was seen to be flirting with a rapper.  This seems to be their MO because if either one is talking to a member of the opposite sex then that is cheatation in their eyes.
Your relationship is exhausting. Let us have peace.
Karlie's response to that post was a video of herself evidently receiving in-vitro fertilization treatments.
Again, let us have peace.
Will Remy do time?  And is it finally splittsville for Karlie Redd and her latest dude?  Let me know in the comments below!
---