Love & Hip Hop Awards: Most Certified
The 13 Most Memorable Moments
Lisa Evans April 3, 2019 2:52pm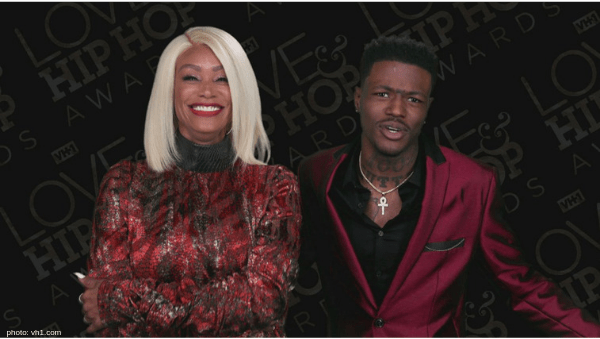 This past Monday night made my entire life.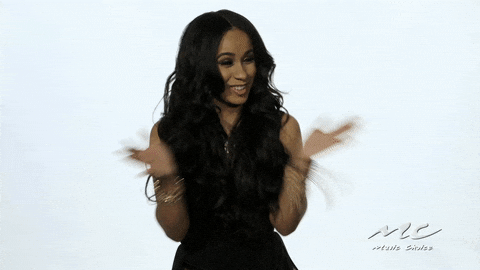 photo: giphy.com
Finally, after 25 seasons the Love & Hip Hop franchise held an award ceremony.  Maybe award ceremony is a little grandiose, but honestly my life was made.
photo: giphy.com
Have I been waiting for this the past however many years?  You bet!  Was I completely engrossed in the shadiness?  Absolutely!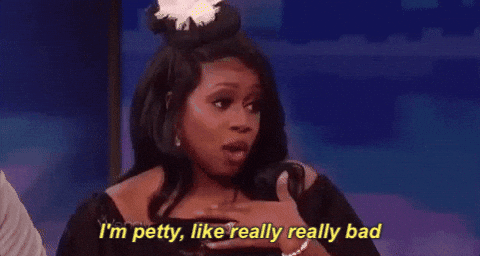 photo: giphy.com
Comedian DC Young Fly and Reality TV star Tami Roman hosted a virtual awards show honoring the most memorable moments from all four Love & Hip Hop shows.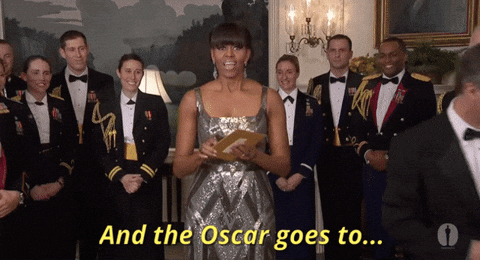 photo: giphy.com
Take a look at the winners and losers from each category.
Category One – Dropping Bombs:
Joseline Hernandez reveals to Mimi she's pregnant by Stevie J
K. Michelle accused Lyrica of affair with Safaree.
Amina Buddaly reveals to Tara Wallace she's married to Peter Gunz. (Winner)
Jasmine Blu reveals she had Kirk Frost's baby.
Category Two – Most Quotable:
Joseline: "Molly The Maid"
Cardi B: "Regular, Degular, Smegular" (Winner)
Kimbella Vanderhees: "I'm Still Pretty"
Lil Scrappy: "I Wanna Put Them Paws On Em'"
Category Three – Mommy Dearest:
Mama Jones
Lyrica G
Momma Dee (Winner)
Pam
Category Four – Clapback Queens:
K. Michelle (Winner)
Joseline
Category Five – Best Hair Don't Care
Amara La Negra (Winner)
K. Michelle
Yung Joc
Category Six – Exit Wounds:
Masika after her argument with Zell Swag
Shay Johnson after her argument with Baby Blue
Brandi after her argument with Max
MariahLynn after her fight with Sophia Body (Winner)
Category Seven – Romance Gone Wrong:
Peter/Tara/Amina (Tie)
Stevie J/Mimi/Joseline (Tie)
Category Eight – Fully Exposed:
Ray J changing hats (Winner)
Jhonni Blaze no panties
Somaya Reece zipper busted
Shay snatched Jojo's wig
Category Nine – Frenemies:
Amara and Veronica Vega
Yandy Smith Harris and Kimbella (Winner)
Rasheeda Frost and K. Michelle
Ray J, Safaree, and A1
Category Ten –  Sex, Lies, & Videotape:
Milan Christoper and Miles Brock
Yung Joc and Sina (Winner)
Erica Mena and Cyn Santana
Momma Dee and Ernest
Category Eleven – Gold Medal Moves:
A1 charging at Safaree (Winner)
MariahLynn leaping at Dreamdoll
Peter Gunz charging at Cisco
Rich Dollaz charging at Safaree at the LHHNY Season 9 Reunion.
Category Twelve – Put A Ring On It:
Momma Dee and Ernest
Stevie J, Joseline, and Mimi (Winner)
Chrissy and Jim Jones
Category Thirteen – Memorable Music Moment:
Joseline: Stingy With My Cootie Cat
Mama Jones: Psychotic B*tch
MariahLynn: Once Upon A Time
Momma Dee: In That Order
Did the best moments win?  Let me know in the comments below.
---