LHH Round-Up: It's All Coming Out and We Want the World to Know
You get what you give.
Lisa Evans October 24, 2019 12:30pm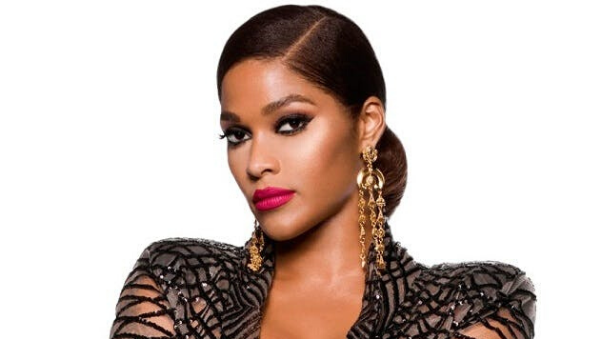 In the world of love and hip hop things will ebb and flow. One day you're in the spotlight and loving life.  Everyone is calling your name and following you on social media.  Then the next day life goes up in flames. There are three things that you can have faith in.  Your word, money and the family that you create.  How much do those three things mean to you?
The Princess Reigns Again.
Former Love & Hip Hop Atlanta star Joseline Hernandez is heading back to the small screen.
Ahead of her return to our televisions, Joseline shared an announcement to her Instagram followers confirming that she landed an original series on the Zeus network.
Sounds like the self-proclaimed Puerto Rican princess is set to be the next Countess Luanne with her Cabaret Show.  Well you know minus resisting arrest, multiple rehab stints and a probation period.
Regardless of the outcome of this show, Joseline is back and doing things her own way.  Independent of Stevie J and the LHH franchise.
Joseline will give the viewers and her fans a peek into her life in Miami as she balances being a businesswoman and a mother.
While there is no release date as of yet I'll support a former LHH star. She put in her time and she has worked hard to be back in the spotlight.
Get it girl!
The Sins of the Brother.
For the last few years, Love & Hip Hop Atlanta's Scrapp De Leon has been battling legal issues.  And following a stint in prison he is a reformed man.  For now. However, it is Scrapp's younger brother who is making headlines today.
Lyndon "Sas" Smith, a rapper who has appeared multiple times on the show has been arrested on the charge of sex trafficking.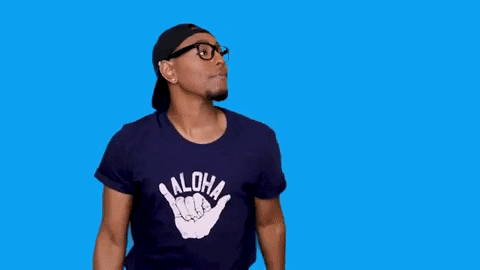 photo: giphy.com
According to documents, Smith along with an accomplice planned to travel out of the state of Georgia to solicit two underage girls. Both are currently being held in DeKalb County Jail.  Charges include that of criminal attempt to traffic persons for sexual servitude and unlawful effort to solicit a person less than 18 years of age.
Back in July of 2016, Lyndon escaped serious injury after being shot in the back of the head back.  Perhaps lessons still need to be learned.
I'll Take Your (Wo)Man.
Two of the Love & Hip Hop Hollywood stars have officially confirmed their relationship.  Apryl Jones and Lil' Fizz have been playing coy and at the same time spending much of their time together for months.
While fans of the show and the couple have speculated for months that the pair have been together many fans are thoroughly disgusted by how the relationship was confirmed.
As the B2K Millennium Tour concluded, Fizz made his relationship with Apryl official.
A little background for you: Apryl is the ex-wife of Omarion who is the bandmate of Lil' Fizz.  Fizz has a child with co-star Moniece Slaughter.
The duo claim that they started out as friends and helped one another heal from past relationships.  Somehow, that friendship developed into something a little stronger and the two want to build on that. Fizz continues to stress that although they have been bandmates for 20 years, he does not consider Omarion to be a friend therefore bro-code hasn't been broken.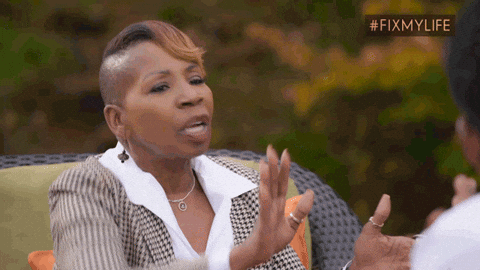 photo: giphy.com
Fans are in an uproar because while we can't always help who we love we can control our actions.  We can make different choices.  And the two things that we do not mess with are our families and our money.
Do better and make decent choices.  We will have to see how this one plays out.
Brothers Are A Girls' Best Friend.
For some people family is everything and two of your favorite Love & Hip Hop Hollywood stars are growing their family.
Ray J and Princess Love revealed a few weeks ago that they are expecting a second child in January 2020.
The couple took a day trip with their beautiful one-year-old daughter Melody and revealed the gender with a grandiose production.  I can't say that I'm surprised seeing as this is Ray J that we're talking about.
The couple flew around town in a helicopter that painted the sky with BLUE.  Yes, The Norwood's are expecting a baby boy.
Congratulations to the Norwood family.  Looking forward to seeing how Ray J handles another man being in the spotlight.
Will you be tuning into Joseline's new show?  Is Fizz breaking bro code by hooking up with his bandmates ex? Let me know in the comments below.
---