Lance Bass Said I Told You So To Lisa Vanderpump
For years, the former NSYNC member told Lisa to say 'BYE BYE BYE' to RHOBH.
Ashley Hoover Baker August 30, 2019 8:35am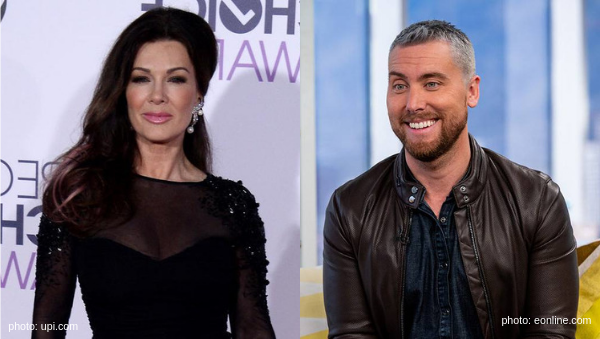 NSYNC's Lance Bass has tried to get his friend and former Real Housewives of Beverly Hills star, Lisa Vanderpump to say BYE BYE BYE to RHOBH for years now!
The boy band member turned filmmaker said, there was "'kind of' an 'I told you so text' exchanged" between he and the OG of the Beverly Hills franchise. Lance claimed he had "been trying to get her to leave that show for years," according to an exclusive interview with People.
"They're jealous, c'mon now," accused the Producer of Boy Band Con regarding LVP's former co-stars. "She was the queen, queen bee," Lance explained. "So of course a lot of jealousy comes in, and Lisa has this wicked sense of humor, this British humor that a lot of people don't get. So she's always poking, she's always making fun, which I love."
Lance may love 'British humor', but several of the ladies from Beverly Hills, including Kyle Richards do not. Does anyone else remember this memorable confessional interview from, Lisa Rinna?  "I'm so sick of 'It's British humor dahhhhhling.'"
The-other-Lisa continued, "I wish I could hide behind British humor. No, I'm just an a$$hole with iconic hair and big lips."
Click here to read the full article from People.
Do you think LVP should have listened to Lance and quit RHOBH sooner? Drop your opinion off in the comments!
---