VPR: Guess Who's in Lala Kent's Bridesmaid Lineup!
James' former friend will be in the wedding party!
Ashley Hoover Baker December 16, 2018 9:12am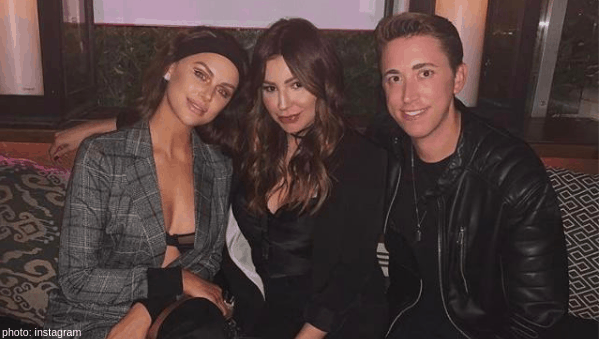 A former flame friend of DJ James Kennedy will be one of Lovely Lala Kent's bridesmaids in her upcoming wedding to Hollywood heavyweight, Randall Emmett.
Do you remember Logan? 'Welcome to Hollywood' Logan. In case you forgot…
The "White Kanye" may have severed friendships with both former besties Lala AND Logan, but at least the estranged friends of James still have each other! Am I the only VPR superfan who missed this bond?
'Vanderpump Rules' Season 7: Lala Kent Hangs With James Kennedy's Nemesis [Photo]
I spit out my morning coffee when I saw these two palling up at Lala and Emmett's engagement party!
James has to know about the connection between his former friends. Can you imagine James' reaction to Logan being a bridesmaid? If James doesn't already know, the things I would do to be a fly on the wall when he finds out!
You don't need me to tell you that James Kennedy does not know how to treat people. His sex-capades keep effecting his friendships in negative ways, but it seems everyone can see it except for him. I'm glad that Lala got out of James' toxic environment and has found happiness. Get it, girl.
Anyone can see that James is hanging on by a thread as it is. Could the excessive joy his friends are experiencing cause the DJ to break? Sound off in the comment section below.
---