Kyle Richards Comments On Kim Richards Returning To RHOBH
"I mean, all I can say is never say never."
Ashley Hoover Baker June 12, 2019 3:41pm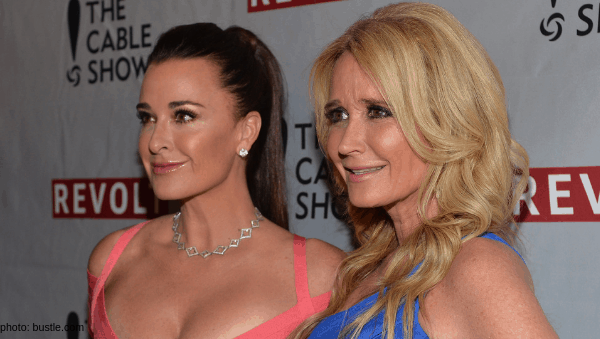 The last original real housewife of Beverly Hills star, Kyle Richards, comments on her older sister, Kim Richards, returning to the show full-time. "I mean, all I can say is never say never."
When RHOBH first began airing back in 2010, both Kyle and Kim were featured housewives. Then, after the show's fifth season, Kim stepped away from the series and began appearing in a 'friend of' role in the succeeding seasons.
Inquisitr.com reminded us, "As fans of The Real Housewives of Beverly Hills will recall, Kyle and Kim were seen feuding on a number of occasions throughout their time together on the show, and at one point early on, Kyle shockingly spoke about Kim's alcoholism."
Click here to see my favorite fight between the Richards sisters.
Kyle revealed on SiriusXM's The Jenny McCarthy Show that Kim appreciates her time on RHOBH and credits the show with saving her life and helping maintain her sobriety.
"I would love to see Kim back," Kyle commented. "The audience loves her and you know she has a lot going on in her life right now. She has two new grandchildren actually." She continued, "If anything, being on the show made her accountable and she says that as well. She says that it saved her life because you know, there's nowhere to hide and everyone knows — now anywhere she goes, people know who she is. She can't get away with anything! So it actually helped her!"
Would you like to see Kim return to RHOBH as a full-time cast member. Leave your opinion in the comments.
---