KUWTK Recap: The Nightmare Before Christmas
Season 15 - Episode 4
Stephanie Downs August 27, 2018 9:24am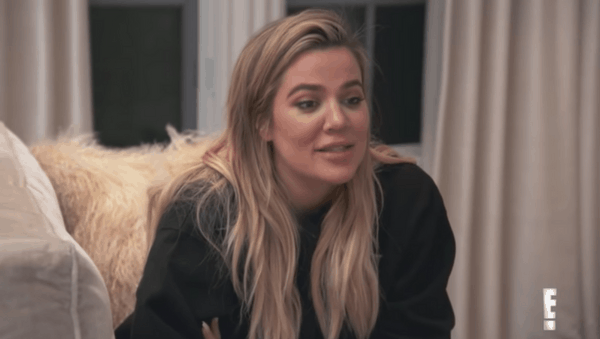 It's Christmastime in the latest Keeping Up With the Kardashians episode. But, that doesn't mean that everyone's joyful. There was, of course, the fair share of drama in the ep. So, let's get right to it!
Khloé Kardashian talks to Kim Kardashian about the hot topic of the moment: her pregnancy. She says that she's waiting to announce the news because Kylie Jenner hasn't announced hers (and she's further along). As we all know, Kylie waits until she has Stormi to announce the news. So, Khloé could be waiting a long time to reveal the news…
It's dinnertime at Kris Jenner's house. Khloé, Kim, Kourtney Kardashian, and MJ Shannon meet up. During the dinner, Kris relates that she feels nauseous. Since the gals know their mom, they wonder if she's just had too much to drink. Kourtney also throws out the random possibility that Kris could have been "poisoned" because we're apparently in Westeros now. But, Kris does feel sick and so she leaves her own dinner party early.
Kim, Khloé, and Kendall Jenner meet up at Kris' house on another day post-dinner. They talk about the ongoing Kourtney awkwardness, of course. Just as they do, Kourtney arrives on the scene. Since she's there, the fam can start to discuss their Christmas celebrations. Kris wants Kourtney to invite Scott Disick to the Xmas Eve party since he's been going for ten years. That's when Kendall says that if that's the case, Caitlyn Jenner should be invited, too.  And everything is immediately awkward because Kendall's super right but Khloé and Kim back up Kris not wanting Caitlyn there.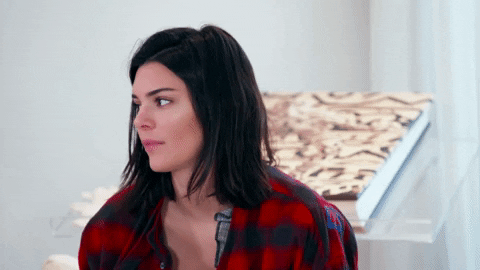 In the next scene, it appears as though Kim and Khloé immediately go tell Scott about Kourtney not wanting him at the Xmas Eve party. It's definitely a conversation that Kourtney and Scott are meant to have alone. But, Kim and Khloé can't seem to help but get in the middle of the drama this season.
The dynamic duo of Khloé and Kim head to see Kris, who's not feeling well. The momager is hanging out in bed, seemingly feeling the effects of whatever's "poisoning" her. She says she visited a doctor but she hasn't got the results yet. So, you know what that means? Kris is about to head out on a mission to find the culprit herself.
Since Kourtney's been ousted from the elder sister trio, she's found a buddy in Kendall. Kourtney tells her younger sister about Kim's "least interesting" insult we saw in the premiere. They also bond over Kim and Khloé annoying the both of them, as siblings do. During the convo, Kourtney mentions that she doesn't want to spend Christmas with the fam because of the drama. This obviously shocks Kendall, as it does me, as well.
Kris is still on the poisoning case like a regular ole' Cersei Lannister (sorry, I'm done with the Game of Thrones puns). She has an at-home pH test for her drinking water, as one naturally does. She compares her water with Kourtney's. Surprising to absolutely no one, they don't find anything wrong with either of their water sources.
Khloé and Kim are having a complaining session about Kourtney. They're so annoyed by her that they call Kendall to get the scoop. Kendall reveals that Kourtney's considering not spending Xmas with the fam. They're shocked by this, even though they were sh*t-talking Kourtney only moments before.
Kourtney's so over the rest of her family that she can only stand to spend time with Kendall. The sisters, along with Kourtney's children, go ice-skating. During their outing, Kendall convinces Kourtney to have a classic Calabasas Christmas with everyone which even Kourtney admits is the right move.
In our resident Kylie Jenner sighting of the season, the lip kit mogul, alongside Kim, calls up Khloé. She tells her older sister that she's not planning to announce her pregnancy anytime soon, so Khloé should feel free to announce the good news when she wants. In the next segment, Khloé says that she does exactly that, using a casual Instagram photo to reveal her pregnancy.
After she installs security cams to see if someone's been poisoning her food, Kris finally solves the case. Well, her doctor does. She tells Kourtney that she's actually suffering from a hormonal problem, which is why she's been feeling off. At least it wasn't anything more devious.
Kourtney and Scott have a mature conversation about Christmas Eve. She tells her ex that she's fine with him coming to the party, as she wants her kids to spend the event with their dad, too. She also says that Younes Bendjima, her then-boyfriend, is also invited. In a great turn of events, both of the guys end up attending the lavish affair. And, based on the footage from the party, a good time was had by absolutely every guest.
Are Khloé and Kim being too harsh on Kourtney through all of this drama? Let us know what you think!
---