KUWTK Recap: The Lord & His Lady
Season 15 - Episode 11
Stephanie Downs October 29, 2018 12:14pm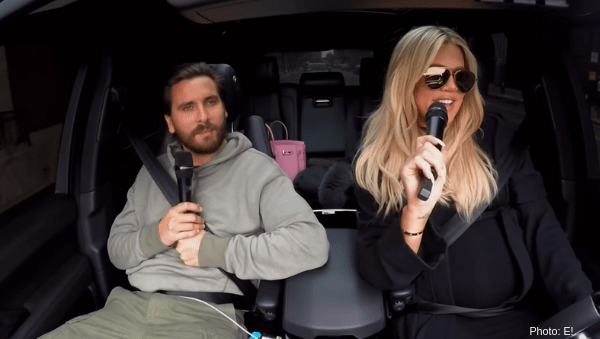 The KarJenner crew was back in full force this week. The latest episode of Keeping Up With the Kardashians had it all. Surprisingly enough, it even had a cameo from MIA sibling Kylie Jenner. Talk about a Halloween miracle! So, let's jump right into everything that happened in the latest KUWTK outing.
Guys, It's Kylie Freakin' Jenner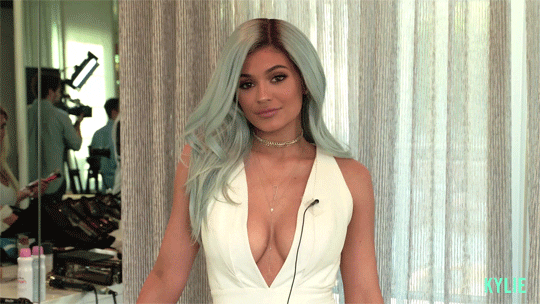 Sure, she's had a few appearances here and there, but Kylie was back in a major way in the latest episode of KUWTK. And by major I mean she had more than two lines. In this ep, Kylie expressed her anxieties over her post-baby body. She first related to Kourtney Kardashian that she was a little weary about the family's upcoming Calvin Klein photo shoot.
Cut to said photo shoot, and she's looking fab, of course. However, her glamorous turn donning Calvin Klein undies wasn't enough to quell her anxiety. She told Kim Kardashian about her feelings to which her elder sis gave her advice that only she could give: just wear two pairs of shapewear. Yes, because as we all know, nothing fixes a problem like Spanx.
Kim Gets Political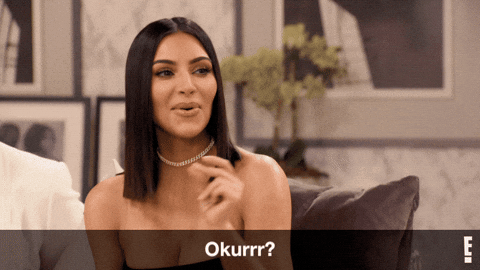 Other than giving her sister questionable advice, Kim got down with a great cause. The KKW Beauty mogul, along with her husband, Kanye West, and their daughter, North West, traveled to Washington D.C. to participate in the March For Our Lives. Kim also met with some of the parents of the victims of the attack on Stoneman Douglas High School and it pretty emotional. She later met with some of the Stoneman Douglas students who helped organize the movement, where she told them that they give her hope for the future. And, honestly, same.
Khloé & Scott Take Cleveland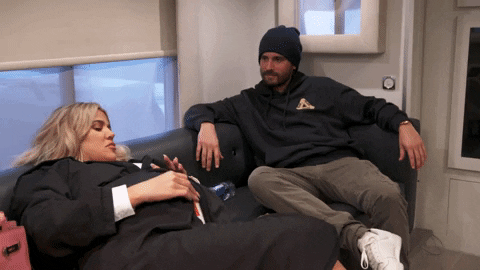 Khloé Kardashian was the true star of the episode, just sayin'. Things started off with her ultra chic baby shower that redefined "pretty in pink." There was a very interesting tidbit thrown in during the baby shower event. At the party, Khloé had guests write name suggestions on a wall. Kim, with a little help from MJ Shannon, suggested the name "True," which Khloé obviously went with.
Following the baby shower, Khloé was involved in the aforementioned Calvin Klein photo shoot. Although, there was a little bump in the road in the lead-up to it. While the fam waited to get their pictures taken, Kourtney let Khloé know that there was a pee stain on her underwear, which Mason Disick casually yelled to the rest of the crew leaving them (and the audience at home I'm sure) in hysterics. Kids will be kids, I guess.
The photo shoot happened to be Khloé's last work event in Los Angeles, as she took a plane to Cleveland that same day. She wasn't alone in Cleveland for long, though. Enter the Lord himself, Scott Disick. Scott took the time to visit Khloé, where the two randomly decided to start up their podcast The Lord and His Lady that they apparently did years ago (but isn't on iTunes… I had to check okay).
After a while though, Khloé's over Scott's overzealous and over-the-top podcast antics that mainly entailed him screaming nonsense. So, you can see why she decided to quit the podcasting life, right? To apologize for his antics, Scott gifted Khloé a framed photo of her and late pup Gabbana taken on the day that the dog passed. While Khloé did appreciate the gift, she mentioned how the memory is still fresh so she may have to switch up the photo. It was the thought that counted though… right?
Would you tune into The Lord and His Lady podcast? I know that I would! Let us know your thoughts on it and the latest in KUWTK land in the comments below!
---