KUWTK Recap: The Kardashians Take Japan
Season 15 - Episode 9
Stephanie Downs October 8, 2018 4:44pm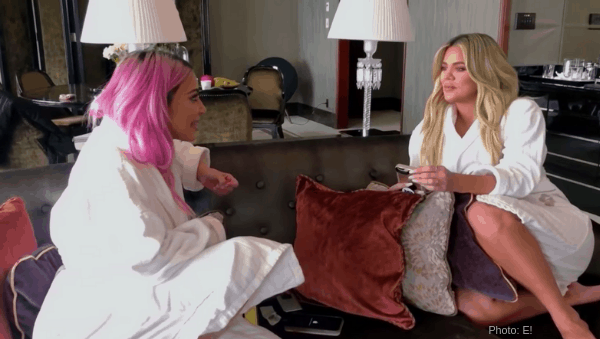 There were really only two, equally baffling storylines going on in this week's episode of Keeping Up With the Kardashians: Kris Jenner getting her friend a facelift and Kim Kardashian's descent into pure madness. With that in mind, let's head into the ep!
Kris' Thoughtful (???) Gift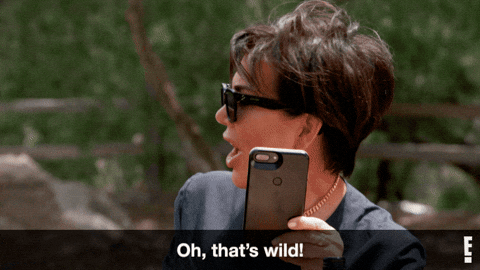 In a gift that can only make sense in the Kardashians' world, Kris is all about giving her friend Sheila the gift of plastic surgery. She meets up with her BFF for lunch, where Sheila bemoans the aging process and her neck. Kris' wheels get turning so, naturally, she hatches a plan. Kris later tells Scott Disick that she wants to surprise Sheila with a facelift. Scott reacts as almost anyone else would and wonders if Sheila would be offended by that, as he might.
Instead of listening to Scott, she forges ahead with the idea. But, as it turns out, Sheila's into it (thank God). And the momager right by her friend's side throughout the surgical process. Honestly, Sheila does look great after the facelift. Although, this whole gift situation and whatnot was a little bit off… right? I can't quite put my finger on it but something about it was awkward. Be sure to let me know what you think about it in the comments below because I need opinions on it, guys.
Kim Takes Fashion Too Far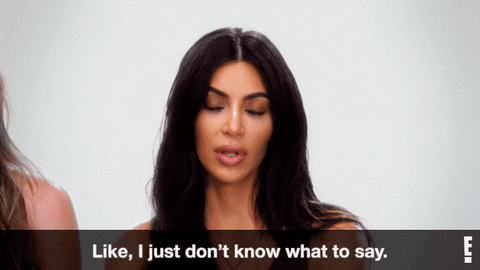 The other storyline of the week revolved around Kim's trip to Japan with her sisters, Khloe Kardashian and Kourtney Kardashian. The purpose of this trip? Kim wants to get photographed wearing Kanye West's new Yeezy collection. Yes, really. Instead of having a fun trip, Kim turns it into a complete nightmare for the sake of getting seen wearing her husband's potato sack-chic clothing line.
When in Japan, the sisterly trio all goes out to eat. But, Kim can't enjoy herself because of her "crazy" sisters threatening her fashion vibe. She pulls a move straight out of a Kindergartener's playbook and goes on a hunger strike because she's so mad about Khloe and Kourtney's poor outfit choices. In all actuality, Khloe and Kourtney look super cute while Kim looks like the human embodiment of beige.
Kim does end up telling both of her sisters how she feels about their looks. However, they're about as taken aback as viewers were since Kim is taking this way too seriously, as always. Later, she takes it to another level as she hits back at Kourtney for not being "anything special." The funniest thing about it is that Kourtney looked fab while Kim was probably just miserable that she's stuck shilling this Kanye BS.
Kim managed to wear all of her different Yeezy looks out, after almost having a meltdown. I could not possibly have cared less about her worries about this, sorry not sorry. In the end, she did end up relating to Kourtney that she felt bad for her behavior (even though she meant what she said). She vowed to work on her delivery for next time, missing the point by about two thousand miles.
Was Kim's fashion focus truly ridiculous? Am I being too harsh on her? Let me know in the comments below!
---