KUWTK Recap: The Family Feud
Season 15 - Episode 5
Stephanie Downs September 10, 2018 9:28am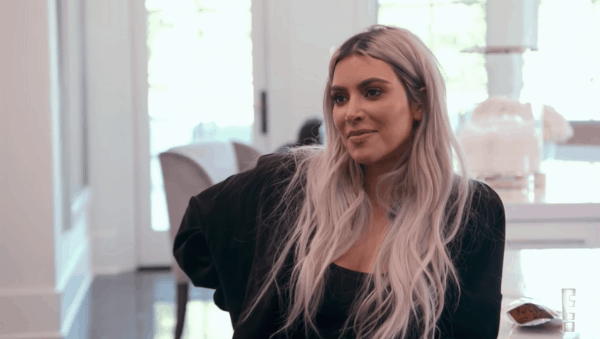 The Kardashians are set to play Celebrity Family Feud. However, Kim Kardashian makes a mess of the whole thing leading to the silliest drama ever. But that's not all that happened on the latest episode of Keeping Up With the Kardashians.
Kris Jenner, Khloé Kardashian, Kourtney Kardashian, and Kim all chat about their upcoming Celebrity Family Feud (or CFF) appearance. Kris, Khloé, and Kim are all excited about it, naturally. Kourtney decides that she's gonna try to diss the opportunity, though. She asks her family isn't there something better they'd rather do on their Saturday? And I honestly can't think of a comment that could possibly more negative if I tried.
Kourtney and Kim then go for a boating excursion for… some reason? During their peddle boat session, Kim relates that her wrists hurt. They hurt so much that she can't even take a selfie. So, she has one of the camera operators do a faux selfie for her and it's a pretty iconic move.
Kim, Kris, and MJ Shannon have a photoshoot for Kim's new makeup line. During the shoot, they call Kourtney, who immediately breaks down crying. She later texts Kim that she was upset that Scott Disick introduced the kids to his girlfriend, Sofia Richie, without touching base with her first. According to her, they had agreed to wait a while during one of their therapy sessions.
Soon after, Scott calls Kris to explain his side. He says that the former couple agreed that he could introduce the kids to his girlfriend after the holidays. Scott also mentions that the kids have already met Kourtney's boyfriend, Younes Bendjima. Basically, this all sounds like a whole damn mess.
Kim finally sees someone about her crippled wrists. He says that it's early-onset carpal tunnel. And the reason behind it? Selfies, of course. He even jokes that instead of calling it a selfie-based disorder, it should be renamed after Kim. He gives her some exercises to do. Later, after doing them in front of Kourtney and Scott, the Selfie Queen explains that things are going better for her wrists.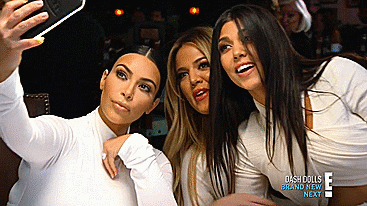 Kourtney and Scott have a discussion about their latest in their ongoing dilemma-filled saga. It seems like this all really came down to a bout of miscommunication, really. Kourtney says that all she wanted was a heads up about the meeting. Scott gets super annoyed at her, saying that she's way too controlling in regards to these situations. So, he storms out before anything's resolved.
Kris tells the family that their CFF competition, the Hiltons, dropped out at the last minute. To fix the situation, Kim suggests that she, along with Kanye West, team up against the Kardashians. However, since MJ isn't sure that she can make the taping anymore the Kardashian side will be down a member. In what she perceives to be a stroke of genius, Kim invites her BFF Jonathan Cheban, who's in Miami, to be a part of the Kardashian fam. Problem solved, right?
Later, Kourtney and Kendall meet up to go horseback riding. Or, well, Kendall goes horseback riding. All Kourtney can do is try to stay atop of her horse. Kourtney tells her younger sister that, after another therapy session, she sees Scott's POV. She also relates that he apologized. At least that drama's resolved.
Before the feud can even start onstage, there's a bit of feuding going on amongst the Kardashians backstage. Both Jonathan and MJ showed up to the taping. So, there are one too many people for the Kardashian side. Khloé's adamant that Jonathan should get the boot so that MJ can play. Seeing as though Jonathan isn't an actual part of the family, this is literally the only logical decision.
However, Kim thinks that Jonathan should get to play since he flew out of Miami just for it. Everyone else basically says tough sh*t, including Kanye, who scoffs at the idea that one of his cousins should take a seat for Jonathan's sake. I gotta say, I really enjoyed the family uniting against the idea of Jonathan getting to be a part of CFF. As someone who's perpetually annoyed by Jonathan's mere presence on KUWTK, it truly filled my heart with joy.
In the end, Kris and MJ ended up competing as one on CFF, along with Khloé, Kendall, Cici Bussey, and Jonathan. And the Kardashians took home the win against Family Feud diehards Kim and Kanye. Although, if you watched them on the special, you'd know that the Kardashians pulled a diplomatic move and let Kimye play fast money. So, everything worked out after all.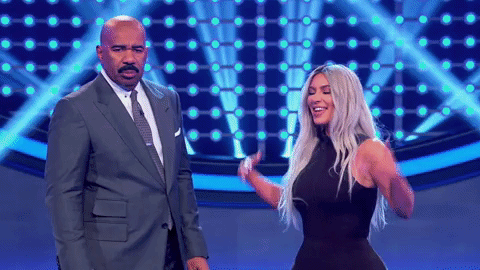 Did Kourtney overreact to Scott introducing the kids to his girlfriend? Let us know what you think in the comments below!
---