KUWTK Recap: The Art Of The Prank
Season 15 - Episode 2
Stephanie Downs August 13, 2018 9:19am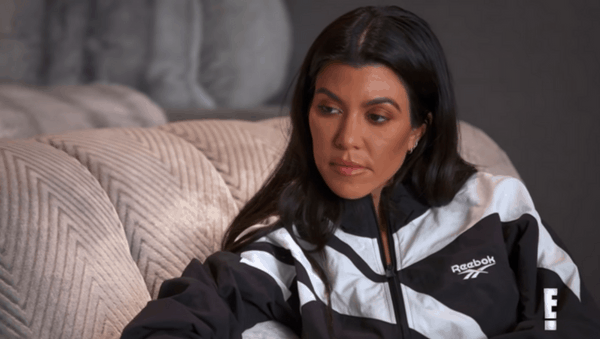 The drama between the three Kardashian sisters continued on this week's episode of Keeping Up With the Kardashians. There was also plenty of art-related humor to go around. Read on to find out absolutely everything that went down on the latest episode of KUWTK.
The episode begins with Kim Kardashian getting ready for her appearance on The Late Late Show with James Corden. When the host comes in to greet her, she mentions her ongoing drama with Kourtney Kardashian. Kim thinks either Kourtney's new (now ex) boyfriend or her therapist are affecting her in a negative way. That's kind of a major accusation to throw at a therapist, no?
Kendall Jenner is all about adulting in this episode. She visits her new place. But, there's still a lot of work that needs to be done on it before she can move in. Later, she mentions to Kim that she sold her old house and now she's in between living situations. Kim suggests that she move in with her in the meantime. As Kendall related, she really is lucky to have a million family members that she can lean on in times like these.
In our definitely not-at-all scripted storyline this week, Khloé Kardashian criticizes Kris Jenner's art snobbery. She asks her mom about a balloon dog sculpture in her office. Kris replies incredulously and wonders how in the world Khloé doesn't know that it's a Jeff Koons piece. Khloé's obviously not into her mom belittling her like this.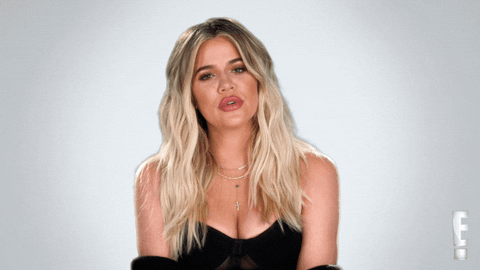 A woman named Marina Acton (a "who" if I've ever seen one) purchased Kim's Bel Air home. And she wants to move into the home within two weeks. Um, isn't Kendall supposed to be living with her? Apparently, Kim forgot, or just didn't care to tell her younger sis. However, she did text Kris about selling her house, which Kris told Kendall about. When the supermodel phoned her sister about the situation, Kim actually hung up on her citing "connection issues." Classic.
Khloé tells Scott Disick about Kris' whole art loving vibe. The two hatch a plan to trick the momager into liking some bootleg fancy art pieces. They hire someone to play Art Vandelay (lol) and they set up a meeting with him and Kris. Kris, who is obviously not a Seinfeld fan, doesn't realize the humor in the name. She's totally fooled by "Art" and his interesting pieces.
Kim, Khloé, and Kourtney meet up. Kim suggests that they all go to therapy together so that they can communicate better. Kourtney's not into the idea and says they just need to talk. Although, not one minute later, she's on her phone and ignoring the conversation. Something is clearly up with her.
Back to the more humorous storyline. Khloé's painting some "Vandelay" pieces that they're set to give to Kris. And, unsurprisingly, she's totally fooled by Khloé's creations. Like, she actually really loves the paintings (even though they took Khloe two minutes to make).
At Kendall's birthday party, Kim can't avoid the housing concern any longer. Kendall straight up asks Kim about selling her house. Kim, who in the last episode screamed at Kourtney, said, "I hate confrontation!" Sure. She eventually says that she should have told her sister about it sooner. But, Kendall's a go-with-the-flow kind of person, so she's not really mad at Kim.
Kourtney eventually agrees to group therapy with Khloé and Kim. But, it doesn't go exactly as planned. Kourtney says that she doesn't want to be around mean-spirited people (she's insinuating Kim here). She also says again that she has different priorities than her sisters. They relate that while that may be true, she's made a commitment to KUWTK to film and she hasn't been keeping that commitment. I can definitely see where Khloé and Kim are coming from now. Kourtney can't, though, and nothing actually gets resolved.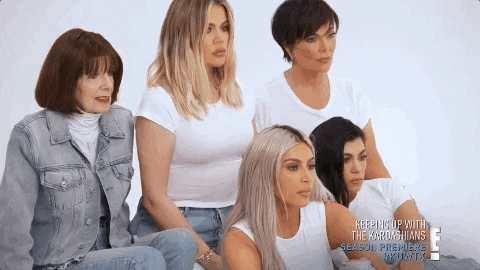 Do you think that things will get back on track with the three sisters? Tell us your thoughts in the comments below!
---