KUWTK Recap: Let's Play Ball!
Season 15 - Episode 10
Stephanie Downs October 16, 2018 1:59pm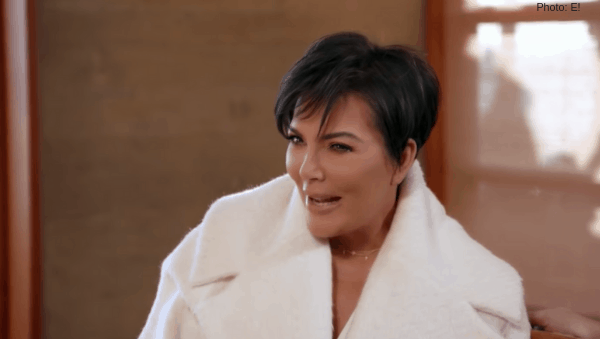 This week's episode of Keeping Up With the Kardashians felt like an OG ep of the reality series. It had the laughs, the heart, and, of course, some shenanigans from our famous family members. So, let's take a look at everything that went down in the latest, greatest outing.
The Return Of Art Vandelay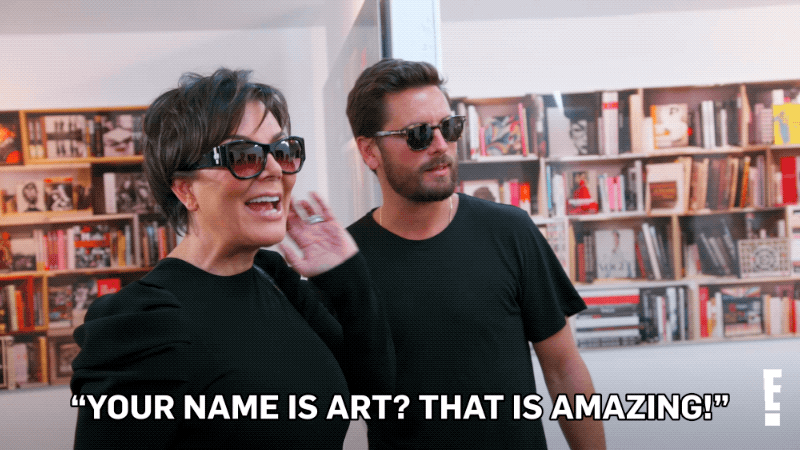 If you thought you'd seen the last of "Art Vandelay," you'd be wrong. Khloé Kardashian showed her two assistants some of the art pieces that she (or Art) worked on. Scott Disick, who's also in on the joke, told everyone that even Kris Jenner's assistant, Matthew, is down to keep the Art Vandelay identity a mystery to his boss. But, Scott and Khloé also said that it might be time for them to reveal the truth to Kris.
Later, Scott, Kris, and Kim Kardashian meet for lunch. Amongst other things, Scott tells Kim about his upcoming lunch with Art. Kris' surgically-enhanced ears perk up at the mention of the artist. That prompts Scott to graciously invite her to join the get-together.
Flashing forward to said get-together, Kris, Scott, and Khloé join the faux artist. Kris is overjoyed during this lunch, relishing in Art's mere presence. However, her good mood doesn't last. Scott reminds Kris about her art-shaming Khloé. He then says that they made a plan to get back at her for the comment and they reveal that Kris has been marveling over Khloé's Art Vandelay creations. Kris really takes it all in stride, saying that she's more impressed than mad.
The Calabasas Peaches At Bat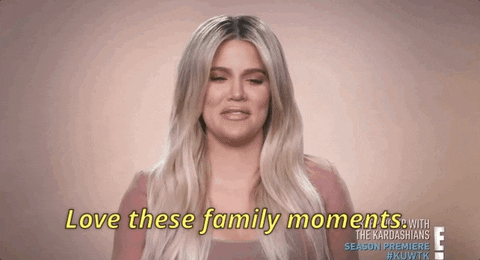 Kris took a meeting with Justin, who works at the Watts Community Center. During their emotional meeting, Justin told Kris all about the hardships the center, and the people who go it, have faced. It actually made me tear up a bit. Kris vowed to do everything she could to help raise money so that they could renovate the center.
The fam decides to hold a charity sports event. However, the girls' knowledge of sports is (unsurprisingly) very limited. Khloe had to explain how dodgeball works to Kim and Kourtney Kardashian, to give you a little taste of what I mean. They decided that dodgeball is just out of the realm of possibility and understanding. So, they settled on softball, a sport that none of them seem to have played.
Kourtney, Khloé, and Kim later call up their family friend TJ Jackson to ask him to compete in the softball match against them. He readily accepts. After they hang up, they continue to chat about the upcoming match. Kourtney, probably without ever having thrown a softball in her life, thinks that she's a great player. So, yeah.
The fam later practices and boy do they need it. Kim and Kris have apparently never laid eyes on a baseball field in their lives. And Kim narrowly kills her mom with an errant softball (not really, but Kris did pull out all of the dramatic stops). Kourtney, the self-proclaimed "MVP," arrives late, naturally. To her credit though, she does do better than Kim and Kris. Although, they're not exactly stiff competition.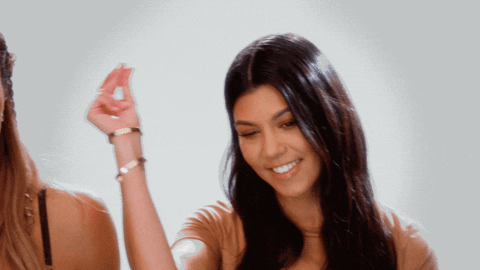 At another practice, with Corey Gamble and the wannabe Olympian Kendall Jenner in tow, the family does marginally better. Still, the Calabasas Peaches would need a miracle to win against the Jacksons. Thankfully, Kris knows the exact miracle they need: Alex Rodriguez. However, even he doesn't jump into the fray and simply coaches them from the sidelines, since that's definitely just as good.
In a surprise to absolutely no one, the Kardashians lose, majorly. They gave it their best effort, though. And, in the end, it didn't matter who won, as both teams donated to the Watts Center. Speaking of the center, it looks fabulous following a major renovation, which wouldn't have been possible without the famous family. During their tour of the revamped facility, the fam meets with those who have attended the community center for years in a really touching moment.
While the group had their fun with the baseball match, it was important to keep in mind that all of it was for a really amazing, meaningful cause. And, of course, it was nice to see just how positive of an impact the Kardashians have made with this charitable move.
Are you sad to see the end of the Art Vandelay prank? And did you vibe with this latest ep as much as I did? Tell us your thoughts in the comments below!
---