KUWTK Recap: An American Model In Paris
Season 15 - Episode 8
Stephanie Downs October 1, 2018 8:57am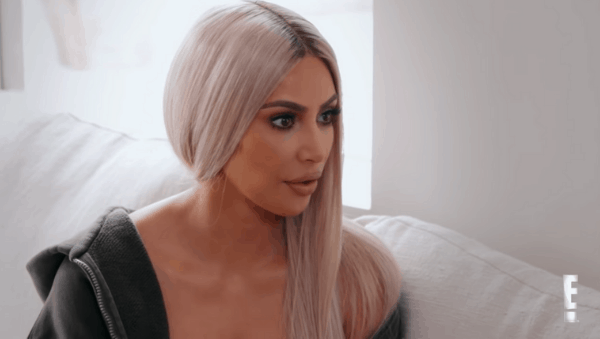 Honestly, this episode of Keeping Up With the Kardashians was a bit lacking in the drama department. Although, an email mishap did provide some A+ hilarity. After last week's emotionally intense episode though, the general monotony of this ep was almost a welcome change.
Kendall's Parisian Excursion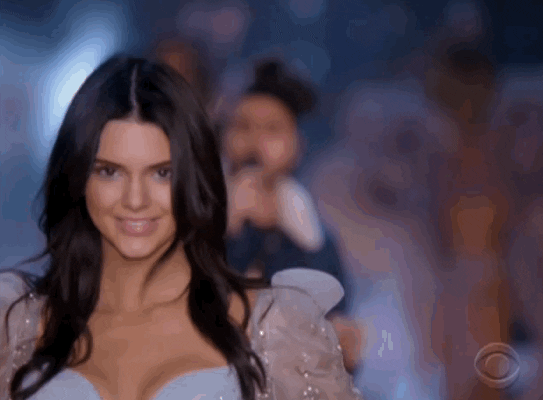 This week's filler segment came courtesy of Kendall Jenner. The supermodel traveled to Paris with Jen Atkin, who wants to be called the Kobe Bryant of Hair (which gives you the perfect insight into how insufferable she must be) and another woman, who doesn't say a word the entire time. The whole trip is mostly boring because Kendall only has Jen and the mute woman to bounce anything off of.
Kendall meets with fans during an Adidas event, which is the main purpose of the trip. But, she looks like she'd rather be anywhere else. The ladies have some time off so they go horseback riding and to a burlesque show. You'd think the burlesque show would be halfway interesting, but these three even manage to make that a flyover segment. In a way, that's almost impressive?
A Very Kimye Valentine's Day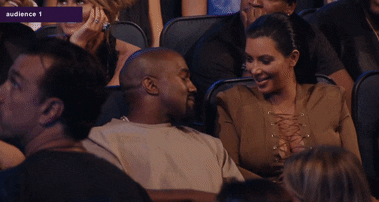 Kim Kardashian is frustrated with her husband, Kanye West, which should come as a surprise to absolutely no one. Kim tells Kourtney Kardashian that she fought with her hubby over some Instagram photos. In short, she didn't post all of the pics from a recent hotel/beach photoshoot, which caused Kanye to go off. He said that it ruins the whole vibe if she doesn't post them all. But, in the words of Kim, "no one will tell me what to post." So, we now know (as if we didn't before) that messing with her Instagram is where Kim draws the line.
Later, Kim tells Khloé Kardashian that she fought with Kanye once again. This time, he got mad at her for not getting him the correct color of band-aid. Yes, seriously. When Kim, rightfully, refused to get him the one he was whining about, he apparently told her that she'd get him one for their son, Saint. In other words, Kanye is jealous of his own child. You can't make this stuff up. Khloé tells Kim that maybe she should have just gotten Kanye the band-aid since he's feeling a bit left out with the fam's new arrival. Um… no? He's a grown adult and should act like one.
Kim does take her sister's advice to heart a little. She later buys lingerie and band-aids (lol) for a special Valentine's Day surprise for her husband. In the end, like always, Kanye gets what Kanye wants.
Kim's Major Email Faux Pas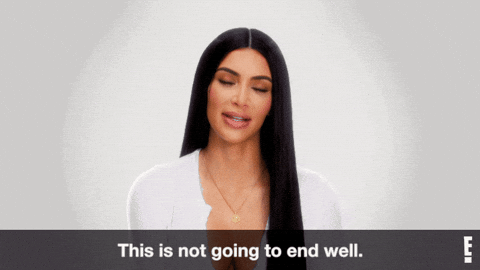 Kim tells her friend Larsa Pippen talk about a text she got from Scott Disick. She says that Scott said he wanted another kid with Kourtney. In true gossip queen fashion, Kim emails her whole family to tell them about this. However, Khloé immediately calls to tell her that she actually added Kourtney to the email, too. Uh oh.
At Khloé's Good American photo shoot, Kourtney tells her sister that she went off on Kim after the email debacle, as she should have. She also tells Khloé and Kris Jenner a bit later that she won't accept Kim's rude and invasive behavior any longer. Finally, we get to see Kim and Kourtney actually talk about this issue, alongside Scott. Kim again brings up the fourth baby thing, but the exes both shut it down. Kourtney tells her straight up that there need to be some healthy boundaries in their relationship. Oh, and Scott reveals that he never said that he wanted another baby in the first place. So, this whole mix-up (even though things did blow over) was over nothing.
Do you think Kourtney and Scott should actually have another baby? Let us know what you think about their relationship in the comments below!
---