Kristin Cavallari is back! (Looking better than ever.)
... and she's CEO, b*tch!
Jaimee Palkovicz July 13, 2018 8:27am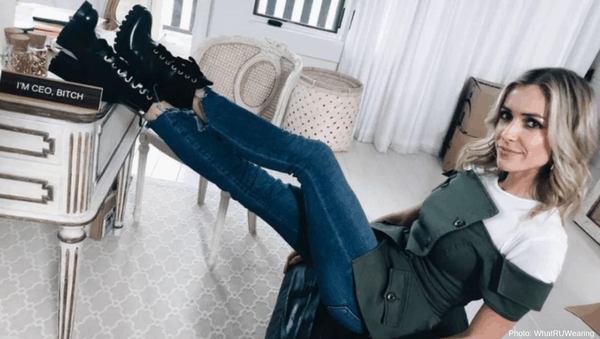 Kristin Cavallari is back, and although she's no longer living in "The Hills" she still can't get away from fake, catty girls, except this time those girls are her employees. It's been a while since Cavallari graced our small screens.  I can honestly say that I have deeply missed Cavallari's no f**cks attitude – which I always have and still am living for! Along with her killer boss b**ch attitude, she is giving us nothing short of #fashioninspo in about every scene. I am breaking down some of my favorite outfits from the episode. I may even touch on "Le Mis'" (Kristins' nickname for her husband, Jay Cutler) outfits here and there.
Cavallari comes into the kitchen in this outfit and the first thing I thought was, "Wow, that outfit is so simple, but so chic, and so far from her Hills look."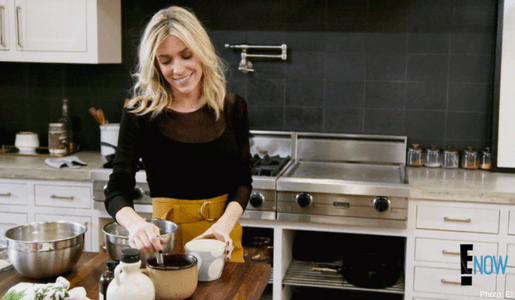 I am living for this look! The look is flawless, and the short hair looks stunning on her. So glad she got rid of those horrible extensions circa The Hills. Just from this episode, I was able to see that she really enjoys a high-waisted pant; which just shows that high-waisted pants can flatter any and all body types!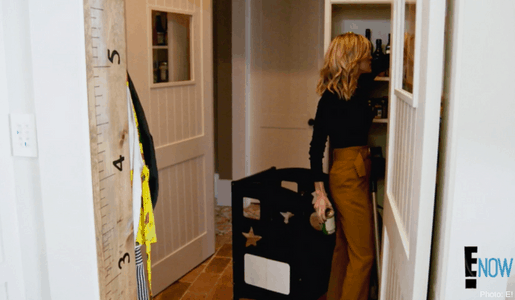 Cavallari's interview look is on point. As of right now it's the only one we've seen, and I'm interested to see if she changes it up at all throughout the season. The choice of Black and Red is a common color combination and one that looks great on her! The color red is such a color of power and it looks great on her. The only thing I'm not loving with this look is her Erika Jayne-esk high, extension filled pony.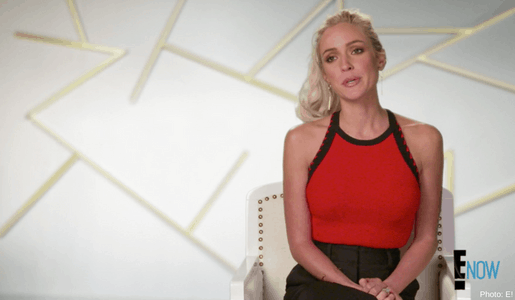 First, let me start with, she looks flawless in this scene, but I can't get past the hat.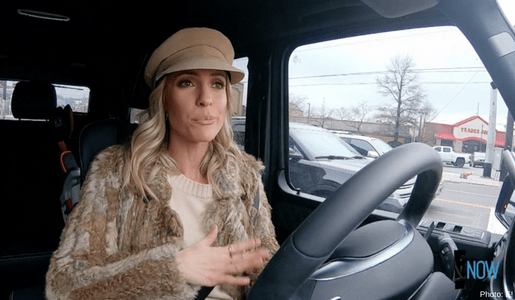 Of course, when she gets home she removes the jacket, and keeps the horrible hat on!  The jacket alone with a bun could totally work, but that hat is just NOT GOOD! We then see her talking to Jay who is wearing a horrible hat himself! Maybe it was just a bad hair day at the Cutler/Cavallari house; it's the only valid excuse!
Although Very Cavallari is about Kristin, the show is more about her brand and the girls running it – a la Dash Dolls. I have high hopes for this show and I'm hoping that regardless of how much we see into Kristin's life, that her staff is able to bring enough drama to keep us interested. Kristin's style flows into here Uncommon James line and is described as playful chic' and honestly its the best way to describe Kristin's style. If anything this show is sure to give you inspiration for your wardrobe!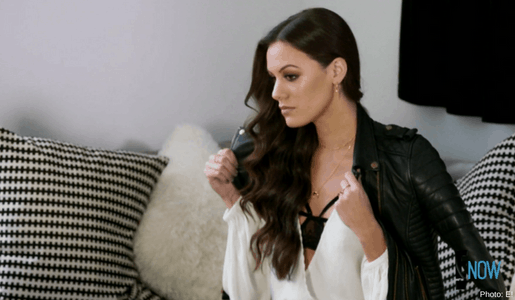 What are your thoughts on Kristins new show? Are you going to watch, or are you over her?
---