Kristin Cavallari Fired Staffer Over 9/11 Post
The Very Cavallari star was quick to change the caption of her Instagram post.
Ashley Hoover Baker September 11, 2019 2:57pm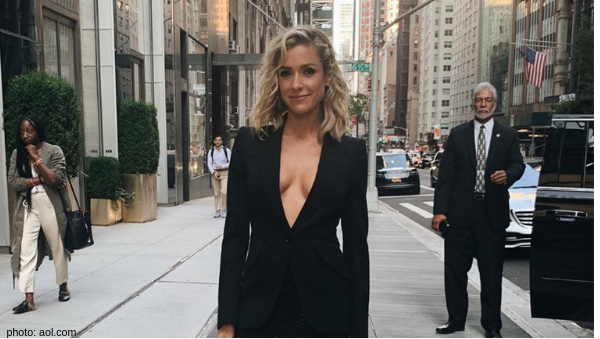 Very Cavallari star, Kristin Cavallari, fired a member of her social media team over an insensitive 9/11 post.
View this post on Instagram

Mrs. Jay Cutler terminated the employee after the they captioned a photo of the former star of The Hills' in a revealing little black dress with, "NYC for 24hrs. And what a time to be here..always remember," an insider told Page Six. The post had multiple fashion designers, including her own brand Uncommon James tagged, plus her makeup artist Robert Sesnek and stylist Owen Gould.
The controversial post remains on KCav's page, but the caption changed to, "NYC for 24hrs." The former Laguna Beach star's rep confirmed the release of the employee to Fox News on Wednesday. "Yes that's correct," referencing the employee's termination.
An offended fan of Kristin posted, "Maybe today isn't the day to market your brand or yourself.. in NYC. #disappointed."
"Let me show off my body and then make a half-ass remark about 911. WTF," posted another follower.
Some comments even came with advice… "A low cut black dress with a smile shouldn't be your look for today. Maybe throw on jeans and a t shirt and go visit one of those fire stations. Pay your respects."
The Taste of Reality Team will never forget the nearly 3,000 people who lost their lives on 9/11/2001, the 6,000 who were injured, and all of the lives affected by the horrific act.
Do you think Kristin did the right thing by firing the person who wrote that post? Drop your opinion in the comments.
---