Kourtney Kardashian Reveals She's Taking a Break From KUWTK!
KUWTK without Kourt...Can it survive?
Lara Sophia November 11, 2019 9:00am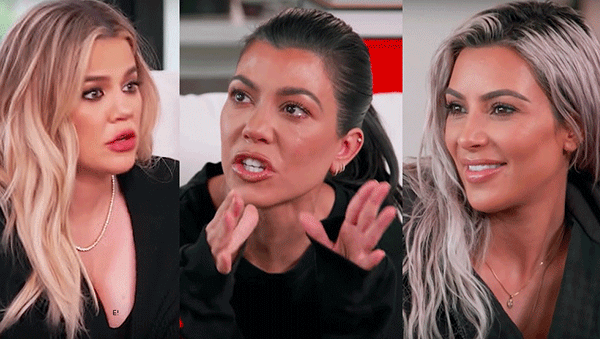 This breaking Kar-Jenner news couldn't wait until our weekly Kardashian-Jenner roundup!
Kourtney Kardashian has confirmed that she's taking a break from Keeping Up With the Kardashians.
The Poosh founder revealed in a new interview that she's stepping away from the show that made her famous. However, she insists she's not leaving the show for good.
"I just decided to spend more time as a mom and put more of my energy there," the reality star told Entertainment Tonight on Thursday, November 7. "But I'm not saying goodbye. I think you'll have to see more of it on the new season, season 18. It isn't airing yet but it's being filmed."
Khloé Kardashian said that she would "miss" having Kourtney on the show while Kim Kardashian didn't seem to mind her sister taking a break.
Kim also joked that she and Khloé could star in their own "amazing" spinoff, Kim and Khloé Take Calabasas.
"Like, just Kim and Khloé take… Calabasas. That'd be amazing," Kim said. "We can live in the condo with all of our kids and see how that goes."
However, Khloé says that Kim's spinoff idea is "Not for me."
"We love Kourtney … whatever she decides to do. I feel like it's a revolving door, so Kourtney might leave this week, [but] she'll be back. They all come back," Khloé explained.
While this is the first time Kourtney has taken a break from the show it isn't the first time she's talked about leaving the show.
In September, Kourt revealed that she's thought about quitting the show in the past.
"So, every day is different," she explained on The Real. "But at the current moment, I'm happy and very into my blessings and feeling very good. But I definitely have my moments where [I want to]. Because, I mean, life is short, and you want to be happy."
After announcing her hiatus from KUWTK, Kourtney took a trip with her kids to Wyoming.
Tell us: What do you think about Kourtney taking a break from KUWTK? Will you miss her on the show?
---