Kim Kardashian Launches New KKW Beauty Body Collection
Try and Keep Up!
Lara Sophia June 19, 2019 9:00am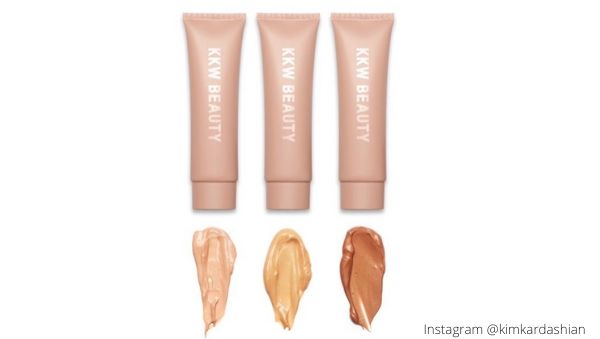 Here's everything that went down with the KarJenner clan this week.
Kim Launches KKW Beauty Body Makeup, Shimmer, and Loose Powder
KKW Beauty just dropped it's the latest venture – body makeup. The launch includes body makeup, shimmer cream and loose powder.
Kim showed off the products on Instagram and they look amazing! This seems to be such a smart move for Kim who is most infamously known for her body.
O.J. Simpson denies Khloe is his daughter
O.J. joined Twitter and immediately shot down rumors that Khloe is his daughter. The Juice also denied claims he ever had an affair with Kris Jenner.
"Bob Kardashian, he was like a brother to me," Simpson, 71, said in a video posted to Twitter. "He was a great guy. He met and married Kris (Jenner) and they really had a terrific time together when they were together, unfortunately, that ended."
"But never – and I want to stress never – in any way, shape, or form have I ever had any interest in Kris – romantically, or sexually – and I never got any indication that she had any interest in me," he said. "So all of these stories are just bogus, bad, tasteless.
"Khloé, like all the girls, I'm very proud of, just like I know Bob would be if he was here, but the simple facts of the matter is, she's not mine," Simpson added.
Jordyn Speaks Out After 'KUWTK' Season Finale Trailer
As Jordyn Woods' cheating scandal with Tristan Thompson is set to play out on the season finale of KUWTK this Sunday, the former Kar-Jenner confidant is speaking out.
Apparently, Woods hopes that these episodes will close the door on this dramatic chapter of her life. 
Jordyn tells ET, that she's "trying new things, getting into acting, I have my active-wear line, more designing, and just moving forward and keeping positive people around me." 
 "Life moves on. Money doesn't stop. The world doesn't stop," she said. "And hopefully, everyone is just, you know, going forward."
Kylie Cosmetics Launches Koko Kollection Round 3
Dying for another Kylie Cosmetics Kar-Jenner launch? Well, you're in luck because the Koko Kollection round 3 just launched!
The Kollection consists of an eye-shadow palette, a highlighter, lip collection, and individual lip colors.
---