Kim Kardashian Reveals She and Khloé Shoplifted Sunglasses As Teenagers
Try and Keep Up!
Lara Sophia April 10, 2019 9:00am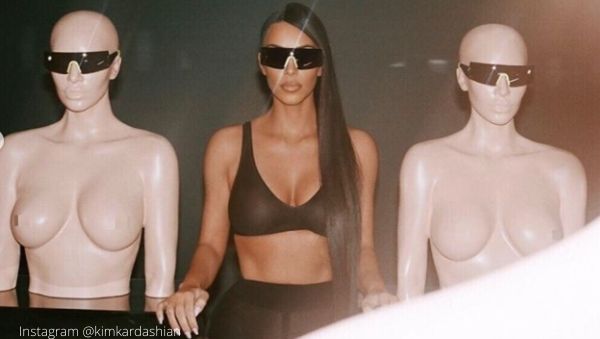 Here's everything that went down with the KarJenner clan this week.
Kim Reveals She and Khloé Shoplifted Dior Sunglasses as Teenagers
While doing press for her new Carolina Lemke sunglass line, Kim Kardashian came clean about breaking the law with her sister Khloé Kardashian when they were teenagers.
"We were in Hawaii and there was this Christian Dior store and no one [was working] there. Like, it was [in] the wild… just an empty store," Kim told Bustle. "Khloé really wanted the Dior sunglasses, so she took them and we walked out."
"These sunglasses were everything. I still have them to this day and they were so much fun. So cute," Kim says. "That was so funny. We were like 'this is wild.' I think the [employee] must have gone to the bathroom or been in the back by herself on a Sunday. I don't know what the story was, but it was really funny."
Jordyn Woods' Mom Blasts People 'Trying to Benefit From' Tristan Thompson Cheating Scandal
Jordyn Woods momager, Elizabeth Woods, isn't happy that people are trying to cash in on her daughter.
In a post on Instagram, Elizabeth shared a picture of a pillow featuring Jordyn's face from her infamous Red Table Talk interview quote " I don't need your situation."
"We are well aware that many people have been selling merch. If you are aware of any companies selling merchandise and trying to benefit from our situation, please tag them below. We would like for the world to know that we have not authorized any of this and have not profited from any of these sales whatsoever. Thank you for all the support and love #teamigotthis," Elizabeth captioned the Instagram post.
Kourtney's Family-Friendly Trip With Scott and Sofia
Kourtney Kardashian, Scott Disick, their kids, and Scott's girlfriend Sofia Ritchie headed out of the country to celebrate spring break. The group headed to Finland where they stayed at the Arctic TreeHouse Hotel.
"It was the kids' spring break from school and they decided to go for a quick trip to the snow in Finland," a source shared with E! News. "It made sense for Scott Disick and Sofia Richie to join them for a family vacation. They travel well together and Kourtney is happy with how co-parenting is going."
By Monday, Spring Break was over and it was back to normal for the family.
Kendall Heads Down Under With Tiffany & Co.
Kendall headed to Sydney to help Tiffany & Co. promote the brand. The model documented the trip on Instagram and was seen rocking a pink feather dress and diamond butterfly necklace.
Kylie Cosmetics launches a Makeup Setting Spray
Kylie continues to grow her makeup empire with another new product. On April 12, Kylie Cosmetics will launch its first setting spray. Kylie gave fans a sneak peek of her latest launch on Instagram.
---