Kim Kardashian Reveals How She Really Feels About Kendall Jenner Not Loving Psalm's Name
Try and Keep Up!
Lara Sophia September 18, 2019 1:15pm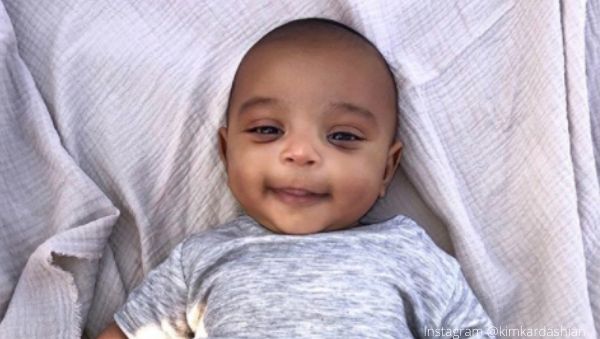 Here's everything that went down with the KarJenner clan this week!
Kim Responds on Live with Kelly and Ryan
Kendall recently revealed on The Tonight Show With Jimmy Fallon that she doesn't love the name Psalm for Kim's youngest child. Now, Kim is revealing how she feels about Kendall not loving Psalm's name.
While on LIVE With Kelly and Ryan, Kim explained that Kylie and Kendall helped her go through baby names for her fourth and final child. Turns out Kylie and Kim were on the same page when it came to names but Kendall wasn't. Kim says Kendall was just "hating on" Psalm's name because it wasn't one that she picked.
Kendall Dyes Her Hair Blonde
https://www.instagram.com/p/B2e1teED5Oi/Kendall is making some major hair moves! While the reality star turned model skipped out on NYFW she did walk the runway during London Fashion Week. Kendall shocked the world when she walked the Burberry runway with fresh, blonde locks. No word on if Kendall truly died her hair blonde or is donning a wig like her sisters are known to do when switching up their hair colors and styles.
Source: Us Weekly
Penelope Brings Fresh Fruit to 'Sick' Aunt Khloe
Penelope Disick made a house call to her Aunt Koko's house after learning that her favorite auntie was sick. To make Aunt Koko feel better Penelope brought her a fruit basket filled oranges, pomegranates, and more.
"Hi Koko, I brought fruits for you," Penelope, 7, told her aunt.
"Oh my goodness, because I'm sick?" Khloé, 35, asked.
The KUWTK star told her niece that she is the "luckiest auntie in the world."
Khloe added: "P, this is the nicest gift ever."
The 7-year-old, who was also sick, revealed that her 4-year-old brother Reign was the one who got both her and Khloe sick.
Source: Us Weekly
Scott Fights With Corey Over 'Spanking' His and Kourtney 's Daughter Penelope
In the first preview of this week's episode of KUWTK, Scott goes off on Corey Gamble after Corey revealed that he would theoretically spank Penelope if he scratched her face like she recently did to her former babysitter.
"If P[enelope] scratch me, I'm whipping her ass," Gamble tells Scott, Kourt, Kris, and Kim while at dinner.
"My daughter?"Scott asked. Corey then told Scott he would "give her a spanking for sure," to which Scott repeated, "My little daughter?"
Corey replied, "Whipping is that discipline!"
"Don't ever talk about a child like that! Get the f–k out of here," Scott screamed.
Next Sunday, a family dinner takes a turn for the worst. This new #KUWTK can't be missed. pic.twitter.com/gUtnl8iM2K

— Kardashians on E! (@KUWTK) September 16, 2019
Source: Us Weekly
Kourtney Talks Kylie's Billionaire Status; Admits She's Thought About Leaving KUWTK
The oldest Kar-Jenner is getting real about her youngest sister's billionaire status. While appearing on The Real, the KUWTK star was asked if she and her sisters feel pressure from Kylie's billionaire bank account.
"Subconsciously, it makes us feel like, 'When is it enough?'" Kourtney explained. "And I think that's a thing I always think to myself, When is it enough? because I don't like missing out on certain things like doing my kids' homework or certain after-school activities or different things like that."
In the same interview, Kourtney also reveals that she's considered leaving KUWTK.
Source: Cosmopolitan
---