Kim Kardashian West Is Shining A Light On Social Issues
Kim is on a personal mission to use the KUWTK platform positively
Dana Escamilla November 28, 2017 2:22pm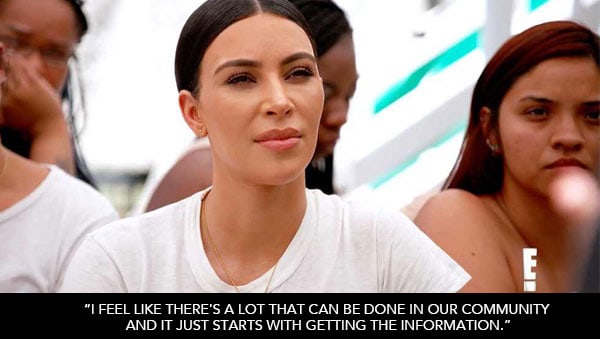 Over the past 10 years, Keeping Up With The Kardashians has sprinkled in social issues like Khloe Kardashian helping a homeless man in Season 1 and getting in the boxing ring to raise money for Dream Foundation in Season 4. However, in the latest season, it's Kim Kardashian West who's on a personal mission to use the KUWTK platform and her enormous following to shine a floodlight on local Los Angeles issues like homelessness as well as national issues like federal funding for Planned Parenthood.
Although KKW has made millions on new product launches in 2017, she's also working hard to give back to the community and seeking to understand the issues. She openly admits when she doesn't know something enough to have an opinion on it, so she meets with the organizations on the front lines. In her quest to educate herself on a cause, she's putting a very public face to the issue as real people share their struggles with the nearly 2 million KUWTK viewers.
On this #GivingTuesday, take a look at the highlighted organizations working to make a difference and where to donate if you're moved by the stories these people have shared!
PLANNED PARENTHOOD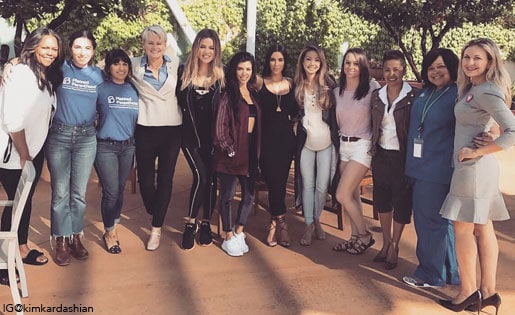 Serving women, men and teens, the mission of Planned Parenthood Los Angeles is to provide convenient and affordable access to a comprehensive range of quality reproductive health care and sexual health information, through patient services, education and advocacy. Planned Parenthood has long been a target of Washington DC and this year they were stripped of federal funding. This sparked Kim to educate herself on the political hot-button issue. Kim, Khloe and Kourtney Kardashian visit Planned Parenthood LA to learn about the services provided as well as hear from a few women whose lives have been impacted by the care they received. "The perception of Planned Parenthood is that it's this like abortion clinic. That's nothing like what it's like. Hearing that firsthand really made it real for me." -Kim
Union Rescue Mission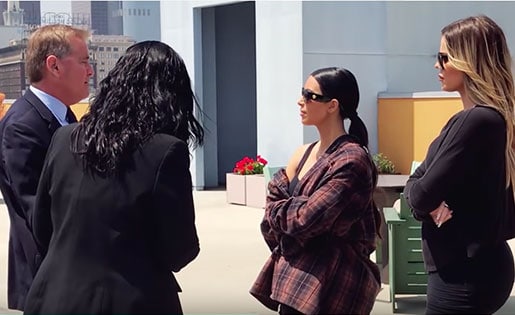 Bringing help and hope to men, women, and children experiencing homelessness in Downtown Los Angeles, Union Rescue Mission is one of the largest missions of its kind in America. Kim and Khloe were shocked to learn there are 47,000 homeless and only 12,000 shelter beds available in Los Angeles. After touring the facility, they listened to some of the women currently staying in the shelter share their stories that help break the stereotypes of homelessness – such the long standing misconception that only substance abuse, mental illness or abuse can lead to it.  "Sometimes you just need a place to take take a breath and move on," – Laquita Other women had similar stories such as how they can't afford their rent, have hit financial hardship, or merely never had strong familial safety. "The homeless issue is a full epidemic." -Kim
Donate to Union Rescue Mission
Alexandria House
Transitional residence, Alexandria House provides safe and supportive housing for women and children in the process of moving from emergency shelter to economic stability and permanent housing. Kim listens to women share their stories of how Alexandria house has helped them, and for one woman in particular, what a saving grace this place is from fleeing an abusive relationship. Kim throws the women a pamper party in addition to bringing in resources to help with resume building and finances. "It's so important to understand that not everyone on the street is a drug addict. People that I've met are having hardships. Maybe they lost their job. Maybe they just had a bad circumstance. There's so many different stories." -Kim  
Los Angeles Regional Food Bank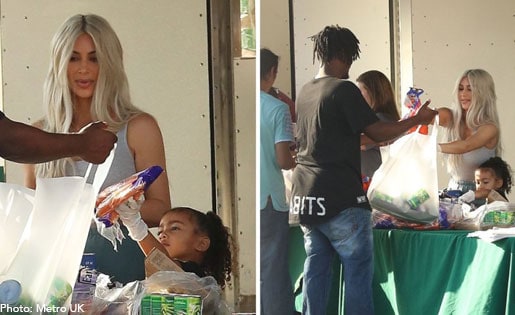 A member of Feeding America, the LA Regional Food Bank distributes 60 million pounds of food and product annually through a network of over 670 charitable agencies with more than 1,050 sites. Located in South Los Angeles, The LA Food Bank is one of the largest organizations of its kind in the United States. Arriving with a packed car of donated food, Kim and Kourtney took their kids to feed the homeless for the Thanksgiving holiday. "I really want my kids to realize that the true meaning of the holidays is about giving back and not just receiving presents from Santa." -Kourtney
Check out the list of all charities featured on KUWTK and other shows!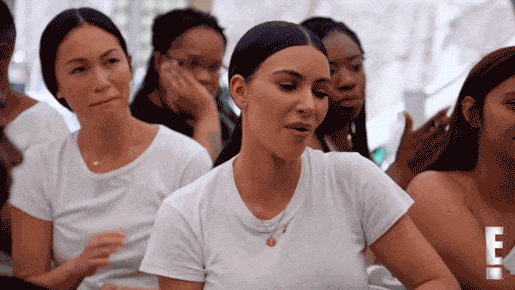 ---