Kardashian Jenner Round-Up: Khloé & Tristan Have... Reunited?!
There Were Some Very Interesting KarJenner Updates This Week
Stephanie Downs May 7, 2018 12:57pm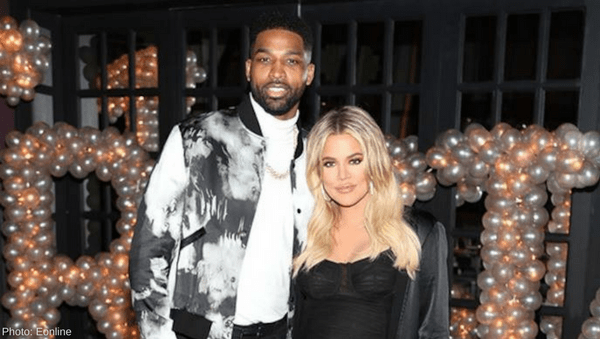 There was a pretty major relationship update this week for one of the Kardashians. Of course, seeing that this is the Kardashian Jenner family we're talking about, there was a lot going on for the other members of the famous family, too. From a birthday celebration to an unlikely political team-up, here's what else the Kardashian Jenner fam had going on this week.
Kris Jenner Spoke Out
Kris Jenner appeared on The Ellen DeGeneres Show on May 4, where she opened up about that whole cheating drama. The matriarch called the ordeal "unexpected" which is an understatement, to say the least. Kris didn't go into too much depth besides that. But, she did reveal how Khloé Kardashian is handling motherhood. And, unsurprisingly, Khloé's doing super well.
Kris said, "Khloé is amazing. I'm so proud of that kid. I get choked up because she's such a good mom and honestly, I get so emotional." It's nice to hear that Khloé's doing so well! 
All's Well For Khloé & Tristan?
So, like, what is even the deal with Khloé and Tristan Thompson? After that whole cheating scandal, where Tristan was caught allegedly stepping out on her multiple times while she was pregnant with his child, it would seem like the two would be donezo. Apparently, that may not be the case if some recent pics are any indication.
The two were spotted together hanging out with some friends on May 4. It was the first time that the duo was spotted together since the cheating allegations emerged. Khloé was also spotted attending Tristan's May 5 basketball game, per TMZ. Maybe the two are just keeping things cordial? Or maybe they really are still going strong.
Kim Teams Up With… Jared Kushner???

Let's just not even go there with Kim Kardashian's husband Kanye West this week. Someone that ignorant doesn't deserve any more attention. Instead, Kim had her own random as hell political connection this week. According to Mic, Kim's working with Jared Kushner. But, she's actually working with him for a good cause.
The article noted that Kim has spoken to the White House aide in order to try and receive a presidential pardon for Alice Marie Johnson. Johnson is currently serving a life sentence for a nonviolent drug offense. There aren't any updates on the case just yet, but, as always, we'll keep you posted if there are.
The Cutest Mother-Daughter Duo
You can always count on Kylie Jenner to brighten up your day with some adorable mother-daughter Insta photos. On May 2, Kylie shared yet another snap of her and her daughter, Stormi. This time, the two donned some matching white outfits, which made the photo that much cuter.
Khloé couldn't help but gush over the snap. She commented on the pic with, "Both of my cuties!!!!!" Kendall Jenner also commented on the photo and said, "kylie, she's sooo smooshy!!!!" Gotta love the fam's sweet Instagram comments for their sister.
Kourtney's Lovely Birthday Celebration
Kourtney Kardashian celebrated the birthday of one of her longtime love, Younes Bendjima, this week. Kourtney posted on her Instagram story, in French (Younes is from France), "joyeux anniversaire" a.k.a. happy birthday. According to E! News, Kourtney celebrated her beau's birthday in style.
Kourtney whisked Younes off to a surprising locale for his 25th birthday. The surprise location turned out to be Colorado, where the two looked like they had a romantic and adventurous time.  So, it definitely sounds like it was a fun way to celebrate!
Should Khloé stick with Tristan after that entire cheating scandal drama? Tell us what you think about the whole mess in the comments below.
---