Kelly Dodd Has a New Fashion Line
RHOC Kelly Dodd announces her clothing line
Emily Bertha June 7, 2018 4:20pm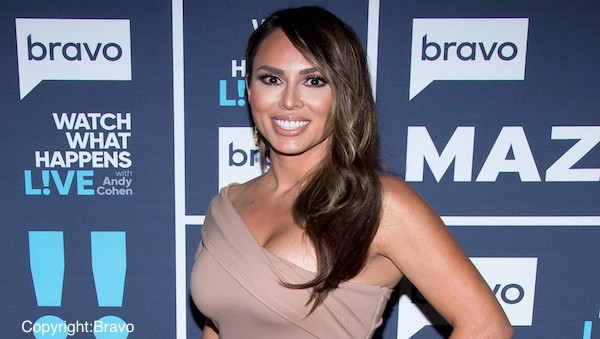 According to a recent Instagram post on June 6th, Kelly Dodd of RHOC is the latest real housewife to start her own clothing line.
Kelly took to social media to announce the creation of her new line, "No Skills." The name is about the extent of what she shared about it. She tagged some of her apparent collaborators on the new line, but they too have revealed little to nothing about the new project.
I love the fact that the name "No Skills" is clearly acknowledging the stereotype that many reality stars are perceived to be untalented.  The name is one giant clap-back, and I give her a clap on the back for it.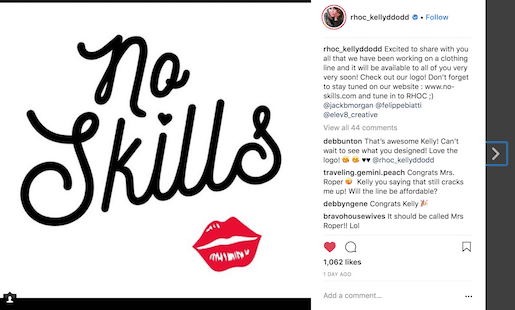 Kelly isn't the best-dressed housewife, but she certainly isn't the worst either. I'm interested to see what the real housewife has in store (literally).
Kelly says that she's always had a love for fashion, even if it was 90's grunge fashion. She worked at Wet Seal as a teenager, and truthfully I'm a bit disappointed that she didn't name the line "Dry Walrus" in homage to her humble fashion beginnings.
According to Kelly's Instagram post, the line will be available "very soon." In other words, we have no idea. She claims her clothing line will feature affordable options, but for someone who lived in a $6 million dollar beach house, her definition of affordable is probably different from that of mere peasants like me. "Fashionable" and "affordable" generally go together like broccoli and cheesecake; in other words, they don't.
It kind of reminds me of Sheree Whitfield's fashion show with no fashion. Still, I'm excited to see what Kelly's line will look like.
Do you think Kelly's clothing line will actually be both fashionable and affordable? Tell us your thoughts below!
---