'Kate Plus 8': Hannah Gosselin Reunites With her Family
Hannah Gosselin is back with her mom and siblings.
Mandy Robinson October 21, 2018 1:33pm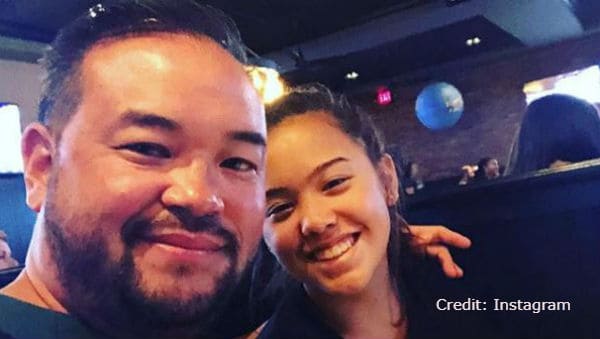 Kate Plus 8 star Hannah Gosselin has reunited with her family once again. She has been living with her dad Jon Gosselin. This has her not around her siblings and her mom Kate all the time. In Touch Weekly her being shared the details about with the rest of her family again.
On October 21, a new picture was shared on SnapChat. It shows Hannah with her family and they all picked out pumpkins. This looks like a fun time. Collin is still missing, though. He has been in a home to get help with his anger issues for a while now. Jon did share a picture with him on his 14th birthday showing he went to celebrate with him.
Jon Gosselin has been sharing a lot about having Hannah live with him recently. As you can see above, he shared a post of her on her first day at her new school. Hannah seems to be the only one that is living with Jon full-time. He shared in the past that the other kids visit him still, but the older girls have said they don't go and see him. If this has changed, he hasn't shared, but he did wish them a happy 18th birthday on his Instagram.
It will be interesting to see if they ever talk about what made Hannah Gosselin move over and live with her dad instead of her mom Kate. You know she is getting more attention since there are not as many kids there. From the pictures that Jon shares, she seems very happy with the new living arrangement. She is at least going and visiting her siblings, though.
Do you think that Hannah Gosselin will ever go back to living with her mom and siblings again? Let us know your thoughts in the comments. Also, make sure you don't miss Kate Gosselin's new show about dating when it previews on TLC.
---