Below Deck Star Kate Chastain Keeps Real Housewife Accountable
Kate turned to Twitter to comment on RHOBH star, Teddi Mellencamp.
Ashley Hoover Baker May 22, 2019 2:26pm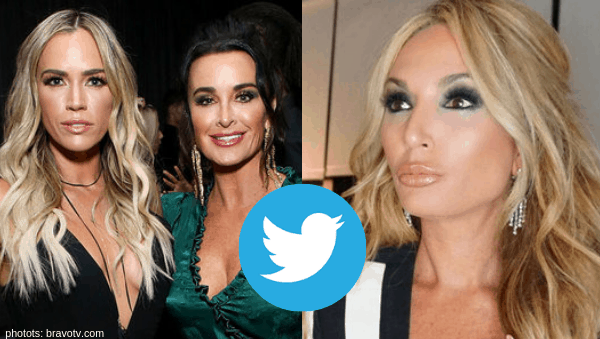 Below Deck star, Kate Chastain, keeps one of the Real Housewives of Beverly Hills accountable! Kate turned to Twitter to comment on RHOBH star, Teddi Mellencamp, in the most deliciously shady way possible.
Im still not really sure what exactly an "accountability coach" does, but I'm pretty certain it doesn't require more time away one's children than any other job the millions of working mothers have. #RHOBH

— Kate Chastain (@Kate_Chastain) May 22, 2019
Teddi, keeping herself accountable, responded via tweet.
And I'm sure the millions of working moms struggle with mom guilt at some point. Never said my job and time was any more important or different. But if judging my feelings as a mother makes you happy go off I guess. https://t.co/JFhvZnga7H

— Teddi Mellencamp (@TeddiMellencamp) May 22, 2019
It's safe to assume Kate will not be on Teddi's client list any time soon. Kate may also have banned herself from any Beverly Hills events after Kyle Richards got involved in the Twitter feud. "Not sure if you're a Mom or not but we all deal with Mom guilt at times when working. Not only does Teddi work her ass off helping people and building her business but also being away from the kids when filming is hard sometimes. There are multiple jobs here."
Whose side are you on? Sound off in the comments!
---