Kim, Kourtney and Khloe Take Japan
The three sisters and their glam squad take on Tokyo and the historic Kyoto, Japan.
Dana Escamilla March 9, 2018 4:58am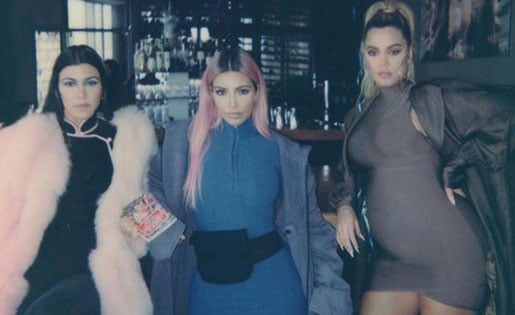 Kim Kardashian West, Kourtney Kardashian and Khloe Kardashian recently headed to the land of the rising sun!  Taking in two cities, Tokyo and the historic Kyoto, it's unclear if the trip was a babymoon for Khloe (who recently revealed is having a girl) or just a series of impromptu photoshoots as they ventured around Japan. Whatever the reason, we hope they were filming KUWTK so we can see more of where they went!
Taking inspiration from an Anime character, KKW dyed her locks pink just prior to the trip and made some interesting tourist fashion choices by resurrecting the bike short look and rocking the fanny pack. Kim, AKA 'Harajuku Barbie', also put the nude in noodles while eating ramen. We're not sure what Kim took away from the amazing-ness an experience in Japan has to offer, but she did Snap her very serious discoveries that the green gummy bears are a different flavor than in the US and Coca-Cola has a peach flavor. She also learned (after the trip) from sister Kylie Jenner's ex Tyga that KYOTO is unfortunately not phonetically spelled KEYOTO.
Kourt differentiated her look a bit and went more geisha glam meets The Matrix while Kyoto Khlo travelled as a very stylish 8-month old pregnant woman in matching yet sensible shoes.  It doesn't seem like it was all work and no play for the glam squad either! Mario Dedivanovic, Justine Marjan, Hrush Achemyan and Andrew Fitzsimons all posted their fashion choices and experiences and makeup master Mario even produced a recap video of their good times.
See all the pics of the trip and watch the behind-the-scenes video in Mario's Insta!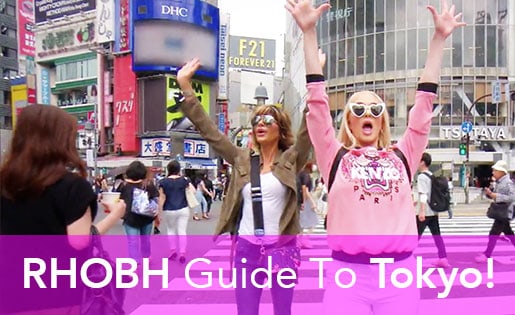 Do you think the trip was a babymoon for Koko or a trip for the show?! Tell us in the comments below! 
---