The Biggest Kardashian Jenner High Rollers: Here are the Stars Who Love to Gamble
Dana Escamilla October 30, 2020 12:07pm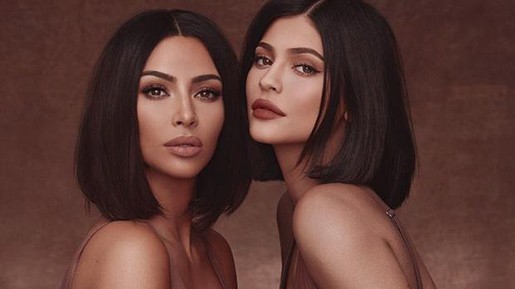 It's no secret that the Kardashian Jenners have some serious cash in the bank, nor that they love to spend it on life's many luxuries. Whether it's designer dogs or fancy handbags, they're not afraid to pull out their plastic and treat themselves to whatever they desire. Unsurprisingly, this extends to the glitz and glamor of the casino, with some of the Kardashians having spent serious sums of money on dicing with fickle fortune. We took a look back through our archives to see which of them is the biggest spender of all.
Kris Jenner
Kardashian matriarch Kris has an estimated net worth of over $100 million according to most sources, so she's got plenty of cash to splash. Never afraid to take risks where the money is concerned, she epitomizes an age-old mantra: 'you have to speculate to accumulate'.
It seems that she also takes this attitude toward gambling, as demonstrated by a 2018 bonus scene from the show, where she famously bet her Range Rover during a high-stakes poker game with Kim, Scott, and Khloe. (Spoiler alert: it was Kim who walked away with a victory – and the keys.)
In another earlier episode of the show, Kris was also shown making a $1 million bet with Kim, where she promised to pay her daughter if she couldn't find her 10 slabs of incredibly rare marble flooring.
Kim Kardashian

When it comes to the Kardashian-Jenner family, Kim may in fact be the queen of gambling. As well as winning her mom's Range Rover in the scene we mentioned above, and indulging in a $1 million bet over Calcutta gold marble, she's been spotted at the casino on quite a few occasions. Certainly, the middle Kardashian sister has money to burn, being the richest member of the clan, with a cool $900 million to her name.
It's possible to experience the majority of these games online, although sadly, most of us don't have the kind of capital Kim has. Even for those on a budget, however, it's not necessary to break the bank, as directory sites like BonusFinder sharing deals and special offers that can help make your money go further. Your everyday player usually finds out more about the promotions which are currently active when they go to full article reviews of new casinos.
Scott Disick
While Scott Disick isn't an official member of the Kardashian-Jenner clan, he's very much viewed as such by the family, so he still deserves a place on this list. Having never made a secret of how much he loves Las Vegas, Scott has long been a staple on the party scene and is known for spending extravagantly.
Having formerly made a fair amount of his money from guest appearances in Atlantic City, the playboy has enjoyed many a lavish gamble and has often been joined at the casino by members of the extended Kardashian-Jenner family, all of them seeming happy to splash the cash.
Kylie Jenner

Last but not least, the youngest Jenner sister has often been spotted at the casino, sometimes accompanied by ex-boyfriend Travis Scott and other members of her famous family, including matriarch Kris and sisters Khloe and Kendall. Appearing to be a consummate gambler, the 23-year-old makeup mogul certainly has plenty of money in the bank for when she fancies a flutter.
Which of the Kardashian-Jenners do you think would reign supreme in a high-stakes game of poker?
---