The Kardashian Jenner Hot Girl Summer
Try and Keep Up!
Lara Sophia August 21, 2019 10:13am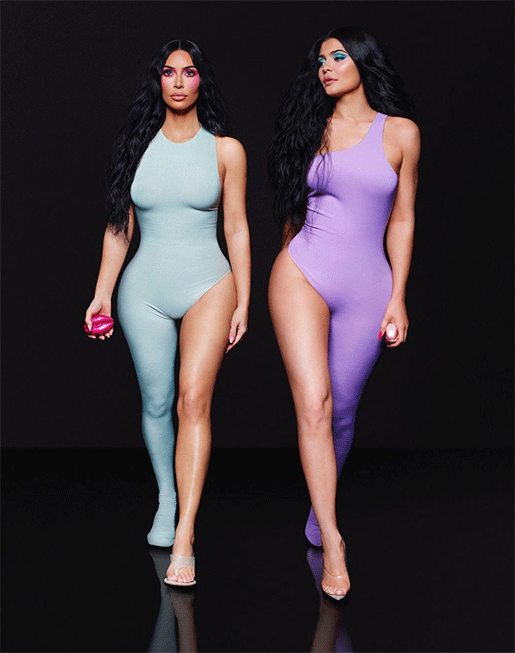 Here's everything that went down with the KarJenner clan this week.
KarJenners Are Having a Hot Girl Summer
Word on the street is it's a #hotgirlsummer and the Kar-Jenners are doing just that! The Kardashian and Jenner sisters are showing off their hot bodies in teeny-tiny bikinis as they travel the globe and relax on summer vacay. No matter where the Kar-Jenners go they are proving #hotgirlsummer is a real thing.
Khloe Reveals She Spent the Summer Focusing on Herself Instead of Dating
Khloe Kardashian's not worried about getting back into the dating game after her dramatic and very public split with ex Tristan Thompson. Instead, she's been focusing on healing and restoring herself after a traumatic and heartbreaking year.
The KUWTK star opened up about this in a post on Instagram telling fans, "This summer I have been focused on ME. Me from within. Mind. Body. Soul. ♡ #focused#peace #strength."
Khloe Fires Back At Claims She Uses Her Daughter True as an Accessory
Don't mess with this mama! Khloe's inner mama bear came out when a fan suggested that she uses her 1-year-old daughter True Thompson as an accessory.
"U do know that your baby isn't an accessory right?" the commenter asked on one of Khloe's recent Instagram posts.
Khloe fired back, "Would you like a parent NOT to create memories and traditions with their child? Would you like someone else to watch my child and me to do these things on my own?"
"I am her mother and we will celebrate life together every day," she added. "True and I are creating magical memories TOGETHER FOREVER."
Kourtney Hits Back at Troll Who Says She Should Work Instead of Vacationing With Kids
Speaking of mama bears, Kourtney Kardashian also had to fight back against trolls this week on social media. The oldest Kardashian has been vacationing with her kids in Italy which didn't sit well with one fan, who commented "Kourtney, this is why ppl say you don't work girl" on a picture of Kourtney and her 7-year-old daughter Penelope.
Kourtney clapped back, "We all have our priorities. So I'll be making memories with my kids and amazing people while living my life to the absolute fullest."
Another social media user commented and thanked Kourt for being a dedicated mom, which prompted a third fan to chime in that "working moms are dedicated too."
The KUWTK star responded to this comment as well saying, "Who says I am not a working mom? Because I most definitely am. Working moms can be dedicated, of course. As women, we should be supporting each other for what allows us to be our best, not being so critical and judgmental of each other. We all do things our own way."
Kim Has Six Toes In Latest Photoshop Fail
Another week, another photoshop fail. In a promo picture for Kim Kardashian and Kylie Jenner's fragrance collab, Kim was the victim of another photoshop fail. In the photo, Kim looks like she has six toes. This comes a week after Kim's thumb fell victim to a photoshop mishap in another promo shot for Kim and Kylie's perfume.
---