KUWTK Preview: Kim & Kourtney Argue Over Daughters North & Penelope's Birthday Bash
Try and Keep Up!
Lara Sophia July 24, 2019 9:00am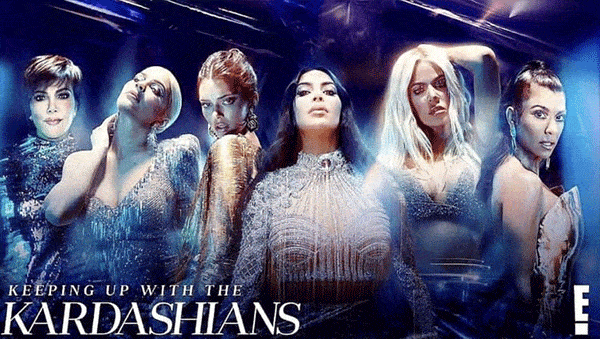 Here's everything that went down with the KarJenner clan this week.
Kim & Kourtney Get in a Massive Argument Over Daughters North & Penelope's Birthday Bash
In a preview for season 17 of KUWTK, we see Kim and Kourtney get into a massive argument over their daughters, North and Penelope's  Candyland birthday bash.
Their fight is over the type of candy they will have at North and P's party. Kourtney wants healthy candy options while Kim argues that it's a Candyland themed party and that they should have normal candy kids will enjoy.
Lamar Odom Says He Wants to Rebuild His Relationship With the Kar-Jenners
One of Lamar's biggest regrets is messing up his relationship with his ex-wife Khloe Kardashian and her family. In a new interview, Lamar admits he hopes to rebuild those relationships as he embarks on a public speaking tour.
"Doing reality TV and being married to Khloe, besides having children and besides me doing this motivational speaking that I'm going to start doing, that was the most memorable part and the best part of my adulthood. So, there's nothing I regret about that," Lamar tells TMZ LIVE. "And, hopefully, me going to public speaking can even bring me closer to the Kardashians and help me rebuild that bridge."
Kourtney Says She Considered Moving to Italy During the California Wildfires
In a bonus scene from season 16 of Keeping Up With the Kardashians, Kourtney, Kim, and Khloe discuss the L.A. wildfires with their good friend Jonathan Cheban. While chatting Kourtney admitted that she considered moving to Italy if her house had burned down.
"Have you guys seen any damage at all, anywhere?" Cheban asks.
"My house wasn't on fire," says Khloé. "Kourtney's backyard is on the f—ing news the whole time. Kourtney was like, 'You know what? What's going to happen is going to happen. Everything is replaceable.' "
"Penelope kept saying, 'What are we going to do if the house burns down?' " she recalls. "I said, 'We can go anywhere. Let's go to Italy. We can move to Italy. We can eat focaccia for the rest of our lives.' "
Khloe Jokes that True Thompson Is "Coming" for Kendall's Modeling Career
Kendell better watch her back because her niece True may be stealing her supermodel crown very soon! Khloe shared a photo, on Instagram, of True doing her best Blue Steel and joked that True was giving Aunt Kenny a run for her money.
"She has the smile down!! Auntie Kenny…. baby True is coming for you!" Khloe teased.
---