Kim Kardashian West Admits She Was "Embarrassingly Obsessed" With Fame
Try and Keep Up!
Lara Sophia August 28, 2019 10:20am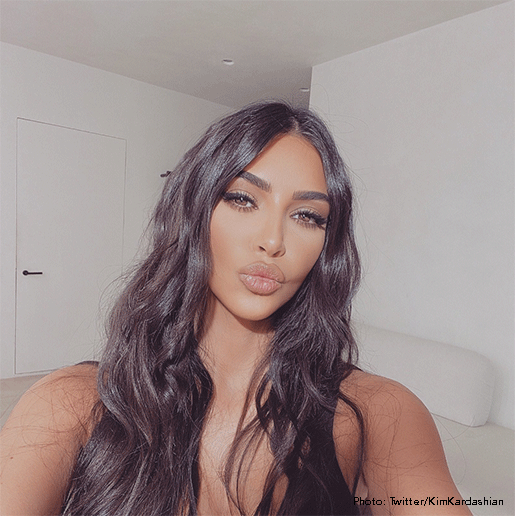 Here's everything that went down with the KarJenner clan this week
Kim Admits She Was "Embarrassingly Obsessed" With Fame
In a recent Vogue Arabia interview with husband Kanye West, Kim Kardashian admits that she was "embarrassingly obsessed" with fame.
Adding, "I do agree that fame can be addictive."
However, the KUWTK star says she doesn't regret ever being too open with her life.
"Even in my darkest of times I don't regret putting myself out there for the world to see," she reflected. "People have shared with me over the years how much it has helped them to feel less alone when dealing with their own adversity. I love having a voice and I appreciate the platform that I have been given, even though I do wish I could have more privacy at times."
(Source: Us Weekly)
Kylie Jenner and Travis Scott Take Daughter Stormi, 18 Months, to Her 1st Red Carpet
Stormi Webster made her red carpet debut at the ripe old age of 18 months on August 27th, 2019. Kylie and Travis took Stormi to the premiere of Travis' Netflix documentary Travis Scott: Look Mom I Can Fly. 
The documentary gives fans a look into Travis' tour life and a glimpse at his personal life with Kylie and Stormi.
(Source: Us Weekly)
A Look At How the Kardashians Started Their New Thanksgiving Tradition in KUWTK Bonus Clip
The Kar-Jenners have started a new tradition and that means spending Turkey Day in the desert at the families Palm Springs getaway home. In a bonus clip from season 16 of KUWTK, fans can see how this new family tradition started for Kar-Jenners.
"I want to take everybody to the desert," the Kir Jenner tells Kourtney Kardashian, Kim Kardashian and Khloe Kardashian in the clip. "How much fun would that be, for us all to be together there?"
While Khloe says she can't go because she's spending Thanksgiving in Cleveland with Tristan the rest of the family is down.
"I'm so excited that we're all gonna be in Palm Desert and celebrate Thanksgiving and start a new tradition," Kris continues.
"I love that we're all staying together. That's what makes it so fun," adds Kim. "Even if there's sleeping bags and we're figuring it out and sleeping on the couch, that's what makes it fun."
(Source: Eonline)
Khloé Kardashian's Reaction to Lamar Odom's Book
In a clip for the upcoming seventh season of KUWTK, fans get to see their first look at how Khloe reacted to the news of her ex-husband Lamar Odom's book Darkness to Light.
"I'm fine. It's his truth, like, he's allowed to tell his version," she explained to her sister Kim. "Him and I each played a significant role in each other's lives, so I think it's natural like if I talk about my past I would hope my marriage would be a chapter I'd talk about."
She continued, "If he feels like talking about it—and if this is a form of his healing or therapy—then I actually think it's really courageous to talk about the amount of addiction that he's had. Like, the depths of it. So, it doesn't bother me."
(Source: Cosmopolitan)
Sofia Richie Turns 21; Celebrates With Scott and Kylie
Scott Disick's longtime love Sofia Richie turned 21 on Saturday and she did it in style. The celebrations started with Scott gifting Sofia a black Aston Martin. The festivities then moved to Vegas where Sofia, her friends, along with Scott and Kylie partied at Encore Beach Club at Wynn Las Vegas. The group headed to Cipriani for dinner then to XS Nightclub at Wynn Las Vegas where the Chainsmokers were performing. After a whirlwind night, the crew flew back to Los Angeles in the early morning hours.
(Source: ET Online)
Kim Kardashian Thanks Paris Hilton For Her Career
In another preview for season 17 of KUWTK, Kim opens up about why she's still fiercely loyal to longtime friend Paris Hilton.
"She literally gave me a career." Kim acknowledges, before explaining why she's f filming Paris' "Best Friend's Ass" music video.
Watch the "KUWTK" sneak peek below!

---