Kardashian Jenner Round-Up: Kim Addresses The Rumors
Kim Confirmed Some Major News
Stephanie Downs January 17, 2019 11:03am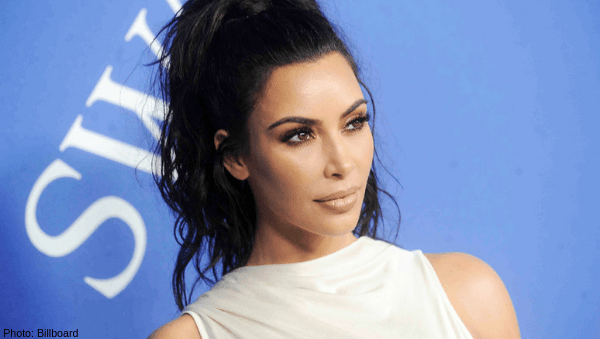 Another week, another busy Kardashian Jenner round-up. This time around, the week was filled with baby news, yet another Kanye West defense tirade, and… an egg? Yes, you heard that correctly. Here's everything that went down with the KarJenner crew this week.
Chi's Birthday
If you can even believe it, Kim Kardashian and Kanye's daughter Chicago West turned one on Jan. 15. To celebrate the occasion, Kim showcased all of the fun gifts her daughter received and also wrote on one Instagram post, "Happy Birthday to my pretty girl Chi!!!! The sweetest baby in the whole world! Mommy and Daddy love you so much!" Happy birthday, baby Chi!
Kylie Versus The Egg
The greatest "feud" of the week had to do with Kylie Jenner and an egg. As you've probably heard, an account tried take over the crown for thee highest amount of likes on Instagram from Kylie for a simple photo of an egg. The most surprising part of all is that the egg managed to beat her record, which was for a photo of baby Stormi (if you liked this photo of an egg, just give a shoutout, 'cause this is just unbelievable to me.)
Not to be outdone without comment, Kylie showed the egg who's boss when she posted a funny video of her cracking an egg on the ground in a short Instagram video. Yep, this is the world we live in, people.
Kim Defends Kanye
I'm going to nip this in the bud right now. Kanye was speaking about his own experience of everyone quick to say they are cancelling him because of differences in opinion & not being perfect. The analogies were in context to his own experiences, not defending anyone else.

— Kim Kardashian West (@KimKardashian) January 14, 2019
Yet again, Kim has had to take to Twitter to defend her ridiculous husband. After he said some obviously not wise things (as is the Kanye way) about fans turning on certain artists (which some saw as a defense of R. Kelly), Kim wrote on Twitter, "I want to make it very clear, he is not condoning anyone's actions or unacceptable disgusting behavior. My husband's words are being taken out of context due to timing."
You know, I almost didn't want to mention this but I felt I had to because it brings the running tally of Kim's defenses of Kanye to a grand total of 1200. Isn't that amazing?
Kim Confirms The Baby News
In happier news, Kim made a major move during her appearance on Watch What Happens Live. During the show, in which she appeared with sisters Khloe Kardashian and Kourtney Kardashian, Kim confirmed thatch and Kanye were set to welcome their fourth child, a boy, via surrogate sometime "soon."
Not only was that bit of news exciting, the whole interview featuring the three sisters, which was their first altogether since 2012, was so much fun. It's definitely an interview you should go back to in case you missed it.
Do you think Kim should have defended Kanye once again? Tell us your thoughts in the comments below.
---